When it comes to wireless earbuds, there are so many ways of utilizing them. With Bluetooth technology, you could connect your earbuds to just about any device that supports pairing using Bluetooth. We are talking about a wireless connection with devices like computers, smart speakers, tablets, and even TVs. Yes, you heard me right! With smart TVs everywhere, you could connect your earbuds through Bluetooth to your smart TV, including Samsung TV.
AirPods are Apple's wireless Bluetooth earbuds. AirPods are more than just your regular wireless earbuds that can play audio. They also have an in-built microphone feature that filters the noise from the background, talk to Apple's Siri, as well as make phone calls. AirPods can connect to smart TVs, and in this article, we will be looking at how to connect your Samsung TV wirelessly to your AirPods. 
Airpods Connects Wirelessly via Bluetooth
Bluetooth is a very popular term known by almost anyone who uses a smart device. But did you know that as a wireless technology its method for data exchange is between a fixed and a mobile device using Ultra High Frequency (UHF) radio waves over a short distance? Now you know why the audio quality from your speakers gets jumbled up and begins to hang when you move your phone some certain distance away from your speakers, as it plays music from the phone. 
This is the technology AirPods use, making it effortlessly connect to devices. Talk about one more connection without cables hanging out and down.
What Makes Wireless Earbuds Special?
Now, when it comes to making choices for earbuds, one thing that shapes the choices of most people is "the brand". Believe me, I love brands, and who doesn't? But sometimes, you may want to look beyond brands.
Some earbuds have in-built features that allow them to control Alexa, Siri, the ability to cancel out background noise and interference. Some are even waterproof. Well, if you're are a lover of Apple tech, you would know that they did a pretty good job with their AirPods. From features like the comfortable fit, access to Siri, long battery life, to fast battery charging in the case, and the list could go on. This makes AirPods very popular earbuds. 
So, you've heard about the possibilities of connecting your AirPods to your TV, and you need a guide on how to do so, let us now go-ahead to provide this guide.
How to Connect Airpods to Samsung TV
AirPods are Bluetooth devices that will pair up with any other Bluetooth supporting devices, irrespective of the device, or the brand. Follow the steps below to connect your AirPods to your Samsung TV.
Step 1: Open the settings of your Samsung TV and enable Bluetooth.
Step 2: To put your AirPods in pairing mode, open the AirPods charging case, press and hold down the button at the back of the charging case. The LED status light should start blinking white, indicating the AirPods are ready to be paired.
Step 3: At this point, your Samsung TV should have picked up your AirPods Bluetooth signal and should display it as a Bluetooth device. Select the AirPods to complete the pairing process.
What About an Adapter
So what if my TV does not have an in-built Bluetooth feature (this is not very common these days, thanks to smart TVs now very popular), or what if I want to connect more than one pair of AirPods at a time, is there a way around it? Absolute yes. Also, you may have noticed that the touch volume control feature of AirPods is not available on devices that are not Apple, so another option comes in.
The use of Bluetooth adapters, especially those that come with in-built volume control features. Bluetooth adapters are sometimes referred to as Bluetooth transmitters.
What Can an Adapter Do for You?
A Bluetooth adapter gives you control over volume because it has this as an in-built feature for volume control, even when your TV is connected to your adapter via a Digital Optical connection. This is important because once your TV connects through Digital Optical, it loses its remote control over volume. Therefore, an adapter will give you back your volume control.
Also, a Bluetooth adapter allows you to simultaneously connect up to two pairs of headphones to your TV.
How do I connect an adapter?
The connection for a Bluetooth adapter is very straightforward. You do not need to be techy to do it and it should be up a d running in no time. Follow the steps below to connect an adapter.
Step 1: Connect the Bluetooth adapter to a power source.
Step 2: Connect the Bluetooth adapter to your TV. Depending on the adapter, the connection can be made through Digital Optical, 3.5mm Auxiliary, or an RCA audio output port. 
Step 3: Get your AirPods ready for pairing. To put your AirPods in pairing mode, open the AirPods charging case, press and hold down the button at the back of the charging case. The LED status light should start blinking white, indicating the AirPods are ready to be paired.
Step 4: Get your Bluetooth adapter ready for pairing.
Step 5: Bluetooth connects via short radio waves as earlier mentioned. So, to connect your AirPods to your Bluetooth adapter, you have to keep them close together, to enable the adapter to pick up the AirPods Bluetooth signal.
Step 6: If you are making use of a Digital Optical connection for your adapter to TV, then once the AirPods connect to the adapter, go to your TV's settings and change the audio output format from Digital audio to Pulse-Code Modulation (PCM).
A Detailed Guide On Pairing Samsung Tv With Bluetooth Devices
The number of wired devices that can be connected to your TV is usually in their numbers. However, connecting devices to smart TV has been made easier and more comfortable with Bluetooth connectivity. Speakers, headphones, and many other devices can connect to your TV via Bluetooth.
Oftentimes, a wireless connection is usually the people's choice because it reduces the number of cables that hang down from your TV, and can be easy to set up too.
Now, if you're using a 2018 Samsung TV model, this section will provide a guide on how to pair it with other Bluetooth devices. Though this is for Samsung TV 2018 model, it should be able to serve as a guide for other Samsung TV models (Samsung smart TVs), there may just be little differences.
The pairing process is very similar to that of pairing your phone with other devices using a Bluetooth connection, however, navigating through the options will be done using the TV's remote control. The following steps show how this is done. 
Step 1: Go to the TV source menu from settings, and from there choose the connection guide. The connection guide will direct you on connecting devices that are plugged in if these devices are not automatically detected. From the displayed items on its menu, choose the fourth option, which is the speaker option. Select the speaker option, and once selected, it will display several options for audio connections. Select Bluetooth from the options.
Step 2: Activate pairing mode on your audio device. For AirPods, simply open the AirPods charging case, press and hold down the button at the back of the charging case. The LED status light should start blinking white, indicating the AirPods are ready to be paired. If the device does not show up on devices available for pairing, then refresh to allow your TV re-scan for Bluetooth devices available to be paired.  
Step 3: From the available devices displaced, select the one that matches your AirPods, select pair, and then connect option. Once the TV finishes the pairing process, it will inform you. 
Step 4: Once the pairing process is completed, the AirPods will feature as a sound-output option available to your TV. If you have to switch back to the TV speakers or any other audio output device as a preferred audio-output option, simply unselect the device.
Conclusion
In this article, we have been able to take a look at how you can connect your AirPods to your Samsung TV, including a guide for Samsung TV 2018 Bluetooth pairing steps. Also, we have talked about Bluetooth adapter/transmitter, and how they can come in handy in pairing headphones to your smart TV.
The process is straightforward, and you don't have to be techy to have your devices paired for use. However, it is worthy to note that constant use of AirPods as an audio-output for your TV is not advisable.
Unlike headphones, earphones/earbuds are inserted into the ear for use. Because earbuds are smaller and rely on high-frequency sounds to transmit audio-data, it can with time cause ear tinnitus ( a ringing or buzzing sound in both or just one ear, which is associated often with loss of hearing), if used often. It is therefore advisable other wireless audio-options be used more, and less use of AirPods as audio-output for your TV.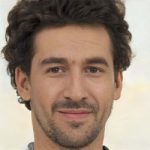 Sam has been a Smart Things expert for years and the author of DIY SmartThings. Recently he's really more into Nest smart devices and has a lot of experience with all sorts of projects from converting a regular Home to completely a smart home with the background degree in Electronics.