Love your new 4k TV, but the sound unfortunately does not leave much to be desired? This can be fixed, quickly and effectively, and even less expensive than a 5.1 or 7.1 channel speaker. It's a soundbar to the rescue.
Soundbars are your acoustic compliments for your TV's aesthetics. Sometimes, you have it all, and other times you don't. This is one of the other times where you do not have it all, because, your slim, sleek TV can't please your eyes and ears at once. Soundbars are the number option for audio improvement, especially for small to medium-sized rooms.
You can go ahead and get a soundbar that matches audio with visuals, giving you an "audiostic" experience.  Don't get the idea that soundbars are not appealing to the eyes. Some are very sleek and still perform outstandingly. This is why we have taken the time to provide you with a list of the top 10 soundbars in 2021 to choose from. So, happy reading.
For our top 10 soundbar list in 2021, Bose Solo 5 takes the lead. The Bose Solo 5 TV sound system is made of just a soundbar that delivers nothing short of the well-improved quality of sound. From audio in dialogues to the effect of sound from your TV programs, Bose Solo TV has got you covered.
Gone are the days where you have to sit with the remote control because you need to adjust the volume of different scenes to catch the dialogue. With the Bose Solo 5 TV, the dialogue modes make the dialogue in every scene and TV program stand out, giving you every word detail of dialogues.
Now there wouldn't be the need for subtitles right? Besides its very impressive dialogue modes is the versatility of its design. If you are concerned about your room's aesthetics, you need not bother, because whether you choose to mount it on the wall, or place it below your flat-screen TV or any other spot, it will not interfere with your room's aesthetics.
Also, this soundbar comes with a universal remote control and a Digital Optical cable for audio. It also connects via Bluetooth, which allows music lovers to play their music through the speakers too. Cool! Bose Solo 5 TV complements the sleekness of your TV with brilliant sound and you will really enjoy the music.
The HW-T450 2.1ch soundbar with Dolby is Samsung's brainchild. If you are looking to enhance your overall audio experience, then you may want to go for the HW-T450 2.1ch Soundbar. The connection is through Bluetooth and its wireless subwoofer delivers bass as you've never heard before.
The bass it delivers is not just powerful, but it gives a deep sense of richness to the sound you hear. The HW-T450 2.1ch soundbar produces impressive and smart sound. It can automatically optimize the sound setting depending on what you are viewing at that moment, giving you the best experience.
So, whether it's an action scene or a drama with whispers, the Samsung HW-T450 2.1ch soundbar will give you that upgraded audio experience you are looking to get from your soundbar.  Also to mention, the HW-T450 2.1ch Soundbar has got a wireless surround sound kit, that takes you from incredible audio to incredibly better audio, without so many cables and less need for a receiver.
It is one remote control all, and it allows you to connect your gaming console to it, to give you an awesome gaming experience. Incredible!
If size was the yardstick used to determine performance, then the Bose TV speaker would not make the list. The Bose TV speaker is a straightforward, easy solution to achieving better TV sound.
The Bose TV speaker is a "small but mighty " soundbar spec, that delivers clear audio, optimizing dialogue, and enhancing bass, giving you a balanced and clear audio performance. It comes with Bluetooth connectivity too, allowing you to pair your smart devices to listen to music.
The Bose TV speaker can be connected effortlessly to your TV, either through an Optical audio cable or HDMI cable.  With remote included, you could adjust the bass level for an even richer deeper bass effect. Having issues with quiet dialogues on your TV programs? Not any more! Bose TV allows you to set dialogue mode using the remote. Now you can audibly hear the whispers from your favorite TV shows.
Bomaker Soundbar; With Subwoofer, Ultra-Slim 2.1 CH Sound Bars for TV
The Bomaker soundbar is another brilliant soundbar piece. From design to performance simply put, is excellent. This soundbar has got its subwoofer and gives you an immersive sound experience with more audible and precise vocals.
The Bomaker comes with 5 upgraded equalizer modes ( News, Games, Bass, Movie, and Music), that allows you to set the mode for different scenes or TV programs. Whether you are looking to enjoy the action and explosive sounds from your movies or best sounds from news presentations, then you should look into owning the Bomaker soundbar.
With its upgraded 5.0 Bluetooth, Bomaker soundbar for TV ensures a faster, and more stable connection than 4.2 Bluetooth, no more lag when listening to audio. Its wired subwoofer even offers a full deeper bass, boosting overall sound quality even at low frequencies, up to 50Hz.
Its improved LED display is a bonus, more like icing on the cake. It easily displays volume, equalizer mode, and can be turned off at night while playing. It is a detachable portable soundbar that allows easy and convenient fitting, as well as the ease for easy movement whenever the need arises. Please note that the soundbar cannot work when split, both parts must be fitted together for it to function.
The VIZIO 20" 2.0 SB2020n soundbar brings to you brilliant sounding audio, giving you a whole new shade of entertainment. Though a compact soundbar, however, its compactness does not hinder its audio quality.
With its multidirectional sound feature, all thanks to in-built DTS virtual: X technology, you get an immersive sound that fills the room, with a likened sound experience to that of a surround sound system.
Set up is simple, and it offers a good hand of features that is necessary for a first-level sound system. Its upgraded sound system makes the use of it all the easier. This soundbar features Dolby digital audio and has an in-built Bluetooth feature. The VIZIO 20" 2.0 SB2020n offers balanced and clear audio, yet at very high volumes, audio tends to be distorted. Notwithstanding, for the price, it is a great soundbar choice.
The Polk Audio Signa S2 takes the sixth spot on this list. Signa S2 from Polk audio gives the magic effect to just any TV you have. As a universal soundbar, it delivers a home theater-like feeling and experience, outperforming your TV's in-built speaker. As an ultra-slim soundbar, it has the looks and also delivers quality sound performance.
With Dolby digital 5.1 decoding, incredible and immersive sound that fills the room can be created from this soundbar and its wireless subwoofer. The voice levels from your TV programs can be customized to suit the acoustics of whatever you desire to watch, without losing dialogue clarity.
Connection to your TV is quick and easy, and you don't have to worry about space. It takes less space and can even be mounted if you choose to. Connectivity can be through Bluetooth or the use of an HDMI cable.
Do you need to watch a TV show at night, but do not want to disturb others? No problem! With the night mode feature (just a button push away), bass can be reduced and VoiceAdjust increased to keep a clear dialogue. This does not influence the master volume. With these features and a 3-year warranty, it certainly does deserve its spot on this list.
If you are thinking about getting a soundbar with so many features, then you may want to look elsewhere. However, if you decide to go for this soundbar product, you will certainly not regret it. It may not have as many features as other brands in the market, but it makes up for that shortcoming.
The sound quality from JBL Bar 2.1 is second to none. With a very rich deep bass, you could get the most desired sound effect. The JBL bar comes with a large wireless subwoofer that automatically connects when you power up the soundbar.
You can connect this soundbar to your TV, using either an Optical or HDMI cable. In performance, the JBL Bar will leave you with a satisfying experience of improved sound, rich, deep, crisp, and clear dialogue. This satisfaction starts from the moment you put it on, you do not have to wait a long period to feel the effect.  It also comes with Bluetooth and remote control, which you may not use because you could sync it to your TV's remote and control it with it. Smart!
It's Bose on the beat again! The Bose smart soundbar 300 is another thrilling soundbar from Bose. Let's take a look at some of its features.
It is Alexa controlled. It has in-built voice assistants and allows the control of not just your soundbar, but pretty much anything connected to it. Can't find the TV remote and you need to change the channel? No worries. Just say it and watch it happen.
Bose SimpleSync technology allows you to pair up the Bose Smart Soundbar 300 with other Bose compatible products. Do you wish for the same music to play in separate rooms at the same time? Then pair up this Bose Smart Soundbar 300 with compatible Bose Bluetooth speakers, and enjoy the experience.
When it comes to music services, there are plenty of options with this soundbar. Can you get the desired music services into your phone? Yes! Then Bose Smart soundbar 300 will help you play it.
Connection to your TV is quick and easy, with either an Optical audio cable or HDMI cable.
The Bose Smart Soundbar 300 does not fall short in the performance of soundbars. It delivers right "everything" when it comes to sound. A sophisticated soundbar, yet very simple to use, with brilliant acoustic planning. Do note that to use voice commands, the Bose Music app must be downloaded and registration completed.
TCL Alto 8+ 2.1 soundbar is another unique soundbar that gives you a unique experience. So, what's special about this soundbar? Apart from its production of accurate and clear dialogue, it comes among the recent soundbar class that incorporates full streaming media platforms.
What this means is that TCL Alto 8+ doubles as both a streamer and a soundbar. Dolby's vision is supported, and with just an HDMI-ARC connection to your TV, you can use this soundbar to stream your favorite TV shows.
Its Bluetooth feature allows you to connect your phone, tablets, and other Bluetooth-compatible devices and listen to music. Other features include its custom-built sound modes that allows you to decide on the best experience you get out of your movie, game, or news, as well as a voice-controlled remote. The TCL Alto 8+ truly does more than a speaker.
The SR-B20A soundbar from Yamaha takes our last spot on this list, but then last does not mean least, especially so in this case. The SR-B20A packs everything into one. I'm talking about DTS Virtual: X, in-built subwoofer, Bluetooth streaming, and more.
The SR-B20A Is an easy fix and will certainly fill the audio void your TV leaves. The virtual 3D technology this soundbar uses makes it to create an immersive sound similar to surround sound.
You'd be amazed at the sound quality this slim bar produces. With just one connection HDMI-ARC, your soundbar is all ready for use. With its in-built Bluetooth feature, you can pair your Bluetooth-compatible devices and listen to your favorite music.
The placement of this soundbar is no problem at all. Whether you choose to place it under your TV or mount it on the wall, performance will remain the same. Control is made easier with its newly developed remote app.
As much as you can adjust sound modes based on the content playing on your TV, the dialogue is still succinctly delivered. When we see quality, we recognize it, and the SR-B20A happens to be on that list of quality.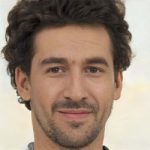 Sam has been a Smart Things expert for years and the author of DIY SmartThings. Recently he's really more into Nest smart devices and has a lot of experience with all sorts of projects from converting a regular Home to completely a smart home with the background degree in Electronics.