Dimming lights using smart plugs is a must feature that you should have for your home and it helps to save electricity and keep the room dull to get a good sleep. These smart plugs not only help to dim light it also helps When a user forgets to turn off the light at home while he is away from home, He can quickly open the app or tell Google Assistant on his phone to switch off all the lights at home.
To answer your question can smart plug dim lights, Yes, they can dim lights using smart plugs also have a feature to slowly dim the lights gradually every 1 minute and you can also schedule the lights to dim during specific time like 9 pm to 6 am. But, every smart plug doesn't have a feature. There are many things to consider before buying a smart plug with a dim feature.
 In short, this article is going to give very comprehensive information regarding everything about smart plugs and the ability to dim lights. But before proceeding, note that some lights are not dimmable, read the product manual carefully and follow below instructions before buying one.
What do you need to dim lights using smart plugs?
You should need three features mainly, 
A dimmer, 
A compatible bulb
Smart plug with dimming capability.
It's always a good Idea to buy all three from the same brand or at least a dimmer and bulb from the same brand and a good dimmer smart plug. If you already have a dimmer and bulb go ahead and buy the Kasa Smart Dimmer and replace your switch with your Dimmer Switch.
| Smart Plug Dimmer | Normal Dimmer |
| --- | --- |
| You can switch off the light when you are away from home | You cannot switch off the light when you are away from home |
| You can dim lights using Alexa, Google Assistant and Siri | There is no such option for normal dimmer |
We reviewed more than 10 smart plugs and feel these are best smart plugs after considering all the features that smart plug should have. Click this link for more information.
Can Amazon Smart Plug Dim Lights
Amazon smart plug doesn't have a feature to dim lights using amazon smart plug. The only solution to dim amazon lights is done manually and using smart plug to switch on and off.
If you are one of the Amazon Smart Plugs, there is a convenient hack that can be useful for you. With this hack, it becomes possible to dim the lights with ease. Here is how you go about it, we know this is not the right solution: 
Switch the plug 
Turn the light on
Adjust the brightness to desired level
This sounds very simple and easy but it is a hack that works. While using this easy hack, whenever the smart plug switches the lights on again, it is going to maintain the previous brightness level. That way, there is no need to be doing constant readjustment of the level of brightness. 
 For users who do not like extremely bright lights, this is very good – it can be used with the table lights in the sitting room and even the floor lights. So while Amazon Smart Plugs are not specifically designed to be dimmers, with the hack described above, you can get the same result. 
Can Wemo Smart Plug Dim Lights?
Yes, it can dim lights. Of all the smart plugs that will be discussed here with regards to the dimming of lights, this is one of the most interesting ones. With the Wemo Dimmer, a user can modify the aura of any space or room and have full control of the lights. 
It is a smart dimmer that allows you to link up with the WiFi network that has already been installed in the house. This way, it becomes easy for you to wirelessly control all your light settings. The best part of this device is that you get to do all this without the need for any hub or even a subscription. 
The Wemo Dimmer gives you incredible control, from the lights in the bedroom to the bulbs in the kitchens to even the recessed light units, you can control practically anything that a conventional dimmer can control.
So, whether you are relaxing on our couch with your loved one or you are in the middle of a business conference or even away somewhere in the Caribbean enjoying your vacation, here is one device that allows you to have total remote control of the lights and you will be able to do the dimming from wherever you so desire. 
Can TP-Link Smart Plug Dim Lights?
Yes, but this applies to a specific smart plug from TP-Link can also dim lights, this is one of the most trusted brands in the niche and the results are truly impressive indeed. However, it must be stated that not all the smart plugs from this brand can dim lights. Only the HS 220 series have this feature and even in the series, the specific dimmer type is one that belongs to the halogen and incandescent (forward phase control) category. 
It is important to state that the HS200/HS210KIT does not come with the dimmer feature and as for the HS220, it is a kind of dimmer switch that works but only in the two-way format. This explanation is given so that whenever the user is going to make a purchase, the person is going to go for the exact configuration that has the proper dimming functions. 
Interestingly, this is one of the most asked questions by those who patronize smart plugs from the TP-Link brand. So yes, a smart plug from TP-Link can dim lights but it has to be the one that has been specifically designed to carry out this particular function. 
Can Teckin Smart Plug Dim Lights?
Yes, a smart plug from Teckin can dim lights. This device is designed specifically for this purpose. In other words, it is designed to be nothing but a dimmer smart plug and it can give optimal performances when it comes to light dimming. This way, it will allow you and your loved ones to enjoy the best of light ambiance. 
For users to enjoy the optimal aura in different events, all that is needed to be done is to just do an adjustment of the level of brightness to any point that you desire. This level can be modified from any point from 1% to 100%. 
 To make life even easier for the user, it comes with the Smart Life application. This means that the user can have easy control of the outdoor dimming feature of the smart plug simply by using the mobile phone. All a user needs to do is just install the Smart Life application on the phone and then adhere to the steps outlined in the manual operations. 
 There is also a voice and remote control feature that comes with this dimmer smart plug. Hence, it is compatible with Google Home and Amazon Alexa and it is easy to control the outdoor devices just by issuing simple voice commands via your smartphone from any location and at any time that you so wish. 
 But that is not even all, you will recollect from the sections that above that this is specially designed by Teckin to be a light dimmer. So, it comes with scheduling and timer features too. Users can do the automatic setting of daily timers and even set the device to come on or off automatically. 
This way, you are always going to be able to switch off your device whenever you want and that goes a long way in reducing energy costs. Another extra tip relating to this device is that it is compatible with the Dimmable Edison LED Light Bulb and other variants like the G40, S14, ST64, and the ST58. 
Can Gosund Smart Plug Dim Lights?
The answer to this question is yes.  That is what the Smart Dimmer Switch from Gosund has been designed to do. It has a light dimmable range that goes all the way from 0% to 100%. Users can do an adjustment to the level of brightness that they want. 
Adjustment of the level of brightness can even be done manually by using the LED touch panel. The device is so sophisticated that it comes with a memory function for the level of brightness concerning the most recent light setting. It also offers support for the dimmable CFL/LED bulbs or ceiling fans or incandescent bulbs. However, users should know that the smart bulb cannot be dimmed by making use of a smart dimmer switch. 
 The device also comes with some other features like voice control. This allows it to work flawlessly with Google Home and Amazon Alexa. All the user needs to do is just activate the Gosund feature in the Google Home or Amazon Alexa application for pairing to occur. There is no need for a subscription or even a hub for the Wi-Fi dimmer light switch. 
Can You Dim Lights with your Voice Assistant, Google, Alexa, and Siri? 
Yes, it is possible to do dimming of lights with the Google, Alexa, Siri, and Voice Assistant. The specific details regarding this have been provided under the sections of the individual devices above. Some dimmers like the one from Teckin has been designed particularly to work with Google Home and Amazon Alexa. 
Take Away from this article
From all that has been discussed in the earlier sections of this piece, it is very clear that smart plugs can dim lights. However, it is also stated that not all brands come with this specification. It's always a good Idea to buy a dimmer and a bulb from the same brand and replace your switch with the dimming capable smart plug. What are you waiting for, let's do this and enjoy your smart home to dim lights and save electricity. Overall, it is a piece that can assist a potential buyer when it comes to knowing which smart plug to go for.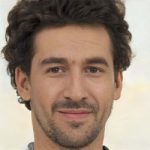 Sam has been a Smart Things expert for years and the author of DIY SmartThings. Recently he's really more into Nest smart devices and has a lot of experience with all sorts of projects from converting a regular Home to completely a smart home with the background degree in Electronics.