For your Home to enjoy automated lighting control features, you could either opt for smart bulbs or use smart plugs or even make use of smart switches. Nevertheless, there are significant differences between these. This article will enlighten you on these smart lighting options, and how to explore the features they offer fully. 
No, you do not need a smart plug again with a smart bulb, you can directly connect your smart bulb and control with your voice assistants like Google or Alexa. Both are designed to work independently and correctly to achieving their set purpose. However, they are the most comfortable and most affordable route to attain home automation.
| Smart Plugs | Smart Bulbs |
| --- | --- |
| Smart Plugs can automate other devices | Smart Bulbs isn't that versatile for other uses  |
| They are usually expensive compared to bulbs | Less expensive |
| Can not automate ceiling lighting fixtures | Can be used at all lighting points |
| They have a more extended durability | They will stop working after some time of use |
| Aesthetically, most are a kind of awkward | They blend without attracting undue attention |
How do Smart Bulbs Work with Switches
Smart bulbs are meant to control the power that enters the bulb and not the switch, thereby making the function of your regular switch redundant. However, this does not mean you cannot still proceed with controlling your bulb with its traditional switch. 
A smart bulb only works when the switches are left permanently turned on. If the switches are turned off, power is cut off from flowing to the bulb, and even the smart bulb is not smart enough to bypass it.
How to Set up a Smart Bulb?
A remarkable feature enabled when you control your smart lighting bulbs with a smart virtual assistant is that they can be voice-controlled or even controlled using texts. This feature is mostly provided by a smart speaker built in a smart assistant as its smart virtual assistant. 
Smart virtual assistants are usually the Google assistant, Amazon Alexa smart assistant, and Siri assistant, and utilizing available microphones, and this smart assistant executes your voice commands without you raising a finger. So this automated lighting option also provides comfort and other added security features.
Although there are different smart lighting bulb options out there like the Philips Hue light bulbs, Tp-Link Kasa, LIFX, GE, and more, they share the same principles of connection to a smart assistant with minimal variations. Furthermore, be rest assured that this principle of connection for the different smart assistants is an elementary step that will not require any rewiring done.
You will only need a smart speaker or device having your preferred smart virtual assistant, the smart assistant app, and your smart lighting bulb. So just below is a step by step method of how you can set up a smart bulb with these assistants and even how to set them up in room groupings:
How to Set up a Smart Bulb With Google Home
For a Google Home, it is a smart speaker with a built in Google assistant as its smart virtual assistant. First, it requires downloading the Google Assistant app on your Android or iOS smartphone. Afterward, we proceed to finding and adding your smart bulbs to the Google Assistant app. Here is how we will go about it:
Launch the Google Assistant app. Under the "Explore" section, you will tap on a compass icon located on the top-right section of your screen. 
Next, on the top-right of your screen, tap the three dots. From the resulting drop-down menu, tap on "Settings" and scroll down till you see the "Services" section, tap on "Home Control."
Click on the plus (+) icon found at the bottom-right section of your screen to select that particular brand of smart lighting bulb you intend controlling with your Google Home. Scroll through the list, and choose your preferred smart bulb.
Finally, to add that smart bulb product, sign in to your already set up account of it, and under the "Home Control," you will find all the smart lights you have set up.
How to Set up Rooms
Rooms are set up for easy identification and control of all smart bulbs you have added. To group the bulbs by rooms here is how to do it:
After launching your Google assistant app, under the "Home" menu, tap on "Rooms." You will be requested to assign smart bulbs to a room.
Click on the pencil icon placed next to the smart bulb and select the room it should be grouped into. When done, tap on "Done" on the top-right corner of your screen.
At this point, test run your whole set up by starting with the activation word, "Hey Google," followed by your command.
How To Set Up Smart Bulb with Alexa
Similarly, too, you require a smart device with built-in Amazon Alexa smart assistant to start with. You will need to download its accompanying app for your Android or iOS smartphone. Afterward, you launch the app.
Next, screw in the smart bulb into its lamp holder and turn on the switch. Following the steps from your bulb's manufacturer, ensure that the smart light is connected to the same WiFi network that the Alexa is on. 
On your launched Alexa app, tap on the menu icon at the top-left corner of your screen. Next, tap on the "Add Device" option, and from the resulting list of options, click on "Light." At this point, Alexa will automatically search for available smart bulbs.
Afterward, locate your smart bulb's brand and tap on the specific model. You might receive a prompt requesting you go to the smart light's app to enable the Alexa skill, follow through and get it done. 
At this point, you are all set to utilize the voice control feature. Activate with Alexa's unique activation word of "Hey Alexa."
How To Set Up The Smart Bulb with Siri
First, to use Apple Home and HomeKit, you will need, along with your smart bulbs, Apple hardware like your iPhone or iPad. HomeKit is Apple's smart home platform that's designed to control several compatible smart home products. 
The simple, straightforward way of setting it up is adding this Apple hardware and devices to your Home app. This is done by entering the eight-digit code or HomeKit QR code that can be found on the device or the hardware's manual.
If your smart bulb's brand requires extra setup to work, follow the manufacturer's instructions that came along with it.
After entering the code in the Home's app, you will need to assign the hardware a name and allocate it to a room. This is to ensure all your connected smart bulbs are sorted and can even be controlled all at once.
You can also group the rooms into zones to control a lot of smart bulbs at once. To carry this out, click on the edit button of that particular room, hit the arrow that's next to the room's name, and apportion the zone you intend putting it.
So with this, if you have got the setup correctly, you can easily ask Siri to "turn on all lights upstairs" and so on.
Take Away From This Article
It is good to have smart plugs than smart bulbs. This is because sometimes, you may want to control a new device suddenly with your smart plug. In that case, you can quickly switch the devices connected to the smart plug, but with your smart bulb, you can only use it as a bulb. Another downside will be toward needing to automate lots of bulbs. Opting to use smart bulbs all through might become expensive. 
However, there are still positives. Apart from light automation, they are easy to install and would require no further rewiring or even employing the services of an electrician. Due to this, smart bulbs are very suitable for persons living in rented apartments. They can quickly be taken along whenever they are relocating. 
They are also efficient in assisting you to reduce drastically light bills. This is possible because they enable you to automatically turn on and off even from great distances depending on the features of the smart lighting brand used. 
With a compatible smart virtual assistant device, you can control your smart bulbs by issuing voice commands. They can also enable you to beef-up your security since it is possible to set them at certain time intervals to come on and off even while away from Home.
Although smart bulbs can function entirely on their own with little or no further additional device, it is still dependent on the position of your traditional switch. If the switch is turned off, the power supply is cut from getting to the bulb and will not function at all. Something vital you should have in mind after installing the smart lighting bulbs is that your continuous control via the traditional switches might affect the life span of the smart bulb. 
So with the knowledge, you have now got, to get optimum value for your money if you intend making purchases, first think about the level of automation you intend achieving. Then your devices you have at hand and next to the features of the smart bulbs available to satisfy your unique needs. Knowing these, you can never go wrong.
Do you need a smart plug for every device?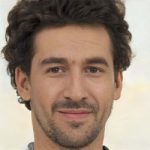 Sam has been a Smart Things expert for years and the author of DIY SmartThings. Recently he's really more into Nest smart devices and has a lot of experience with all sorts of projects from converting a regular Home to completely a smart home with the background degree in Electronics.