Yes, you can use a smart plug to open your garage door. Simply say, "Hey Google, can you open the garage door?" to your Google Assistant, Alexa, or Siri, and it will start rolling your garage door. But the best and long term solution is using smart garage door opener like myQ Smart Garage Hub.
A smart plug allows you to turn a dumb device into a smart home device. If you want to use a certain voice-controlled assistant, you should buy a compatible smart plug. Most smart plugs work through a 2.4 GHz WiFi connection and don't need a smart hub for connection. 
Setting up is easy and only requires plugging the smart plug into a power source and then into the device you want to control. You can then connect it to your virtual assistant to be controlled by voice or to the app of the smart plug, which you can use on your phone. 
But how to do it? How Can You Make Your Garage Door Smarter?
To make your garage door smart, you can either replace the opener with a smart one or add smart features to the one you already have. It all depends on what kind of garage door opener you have now and what brand it is.
Install a new garage opener
When to replace it: If your garage door opener was made before 1993, you should replace it with a smart opener. Installing a new garage opener can be hard and take two to four hours, so you may want to hire a professional. To finish the installation, you will need a laser level, a screwdriver, an open-end wrench, a ratchet and socket, a power drill, a tape measure, and lag bolts. Even though the instructions may be different depending on the brand and model, here is a general idea of how to install a garage door opener:
Put the carriage tube together.
Attach the tube to the carriage.
Place the wagon on top of the tube.
Set the header bracket in place.
The power unit should be hung from the ceiling.
Connect the power unit to the carriage arm by putting the bracket on it.
Connect your safety tool.
Install a smart garage opener on an existing one
When to replace it: If your garage door opener was made after 1993 and has standard safety sensors, you don't have to buy a whole new one. Instead, you can buy a hub like the Chamberlain myQ Smart Garage Hub to make your "dumb" garage door opener smart. Both single-panel and sectional garage doors can use this.
Again, the installation process depends on the smart hub, but here's what you'll need for the myQ Smart Garage Hub:
Smartphone Wi-Fi router with 2.4 GHz frequency and Wi-Fi network and password
Strong Wi-Fi signal
Compatible garage door opener
Here's how to set up the hub and connect it to your iOS device:
Open the myQ app and sign in.
The Smart Garage Hub can be used. Click next.
Connect the Hub. The light should be blue.
If it doesn't blink blue, unplug and reconnect the hub. If the blue light still doesn't blink, press and hold the gear button until it flashes blue, then let go. If you do this again, the hub should reset. Again, unplug it and then plug it back in.
Press Next.
Scan the hub's serial number, which is on the back. Tap Join.
Pick a Wi-Fi network to connect to.
Type in your passphrase.
Double-click Next.
Take off the tab on your door sensor.
Press Next.
Hold down the button for the door sensor until it beeps and flashes.
Then click Next.
Follow the remaining steps in the app to set up the door sensor.
How to check the Garage Wi-Fi stability?
Is there enough Wi-Fi in your garage for your controller to work? Here is how to find out.
Check how well your Wi-Fi works in your garage. You can do this with apps like WiFi Analyzer that work on both iOS and Android phones.
If it's not strong enough, you can add a range extender or a node if you're using a mesh Wi-Fi system.
If your signal is still too weak, you should get a new router.
How much it costs?
A smart garage door opener costs between $40 and $120, depending on whether you need to replace your controller or add a smart hub. The myQ Smart Hub, which we talked about before, costs $38.99 alone or $56.98 with a Wi-Fi extender.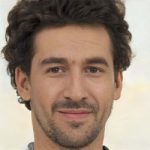 Sam has been a Smart Things expert for years and the author of DIY SmartThings. Recently he's really more into Nest smart devices and has a lot of experience with all sorts of projects from converting a regular Home to completely a smart home with the background degree in Electronics.