Yes, you can use smart plug for garage door opener. Using smart plug for garage door purposes has many benefits attached to it: Security-wise, convenience, and a whole lot more comfort, it is a perfect companion for one's garage door. You can use your google assistant or alexa or Siri and say, Hey Google, can you open the garage door and it start rolling your garage door.
The world of smart home technologies has continued to see innovations made available regularly. There are a countless number of innovations that incorporate the use of to control some essential home appliances.
Most of these appliances come along with these virtual assistants built-in. With the aid of their virtual assistant, these appliances can stream via wireless connection music, send messages, check the weather, and news. They can automatically turn on and off without manually doing so. 
Nevertheless, for regular appliances that do not have a built-in smart virtual assistant, their capabilities can be upgraded to a smart assistant controlled device. A smart plug can achieve an upgrade.
The smart plug transforms a dumb device into a smart home device. These dumb devices, like a table lamp, coffee maker, and television, can then be either voice-controlled or through an app. In so doing, smart plug takes a wired home to a whole new level. 
So while purchasing a smart plug, if one prefers making use of a particular voice-controlled assistant, ensure to purchase the one that's compatible with that assistant. The smart virtual assistant used by a smart plug could either be an Amazon virtual assistant or a Google smart assistant.
Furthermore, the majority of smart plugs out there works via a 2.4 GHz WiFi connection. It does not need to connect via a smart hub. 
Moreover, its got a straightforward installation set up. One must plug it into a power source outlet. Then one plugs the appliance one wishes to control into the smart plug. Moreover, one connects to their virtual assistant in order to be voice-controlled. Or to the smart plug's app for use through their mobile device. 

How to setup smart plug for garage door opener?
However, one might be bothered about how its installation will take place. Well, doing so is quite easy. We will take a careful look into how one can carry out the installation by themselves.
The first step is to install one's smart outlet close to one's garage opener. There are smart plugs that can fit seamlessly into one's already installed standard outlet.
However, if one wishes to replace the outlet with a smart outlet, we will need to carry out a little rewiring work. In so doing, our smart plug will fit into its new smart outlet. Below is what we can do:
Identify the outlet breaker and disable it.
Next is to remove the outlet's cover and unscrew it from the position in the electrical box.
One should be able to see the live, load, and earth wires. Disconnect these wires from the outlet.
At this point, replace the disconnected outlet with one's smart outlet. Connect the smart outlet by following the instructions provided by manufacturers.
Next is to get the outlet screwed properly into its position in the electrical box. Furthermore, get the outlet's cover put in place.
If one's smart outlet has a switched outlet and a regular outlet, as seen in most smart outlets, here is what. The garage opener will connect to the standard outlet. At the same time, the relay control will plug into the switched outlet.
The second step is to target mounting and connecting one's AC relay to the outlet. The smart outlet will connect to the relay that will then provide input for the garage door opener. 
The last step involves connecting the relay output to one's garage opener. This link occurs by connecting the two wires from the lower part of the switch on the relay to one's garage door's input terminals. 
If these steps happen, at the end of it all, one will have succeeded in replacing one's outlet with a smart outlet where one's smart plug can fit. One must now pair the new outlet with one's smart home setup or the accompanying device app.
This step occurs by adhering to the manufacturer's directives on how it should be. 
Advantages of using a smart plug for garage door purposes

Control One's garage door from anywhere: The trouble of returning home to confirm if one's garage door is open to avoid invasion by thieves when away is over.
With the aid of one's smart plug used to control one's garage door, one can open one's door from a reasonable distance. Even while on vacation, one can grant others access to one's garage without stress.
Schedule One's garage time usage: Some smart plugs and their accompanying app come along with a feature that allows one to schedule when one's garage opens and closes. This feature could be necessary for security purposes. 
Multi-user access: The app or smart virtual assistant control is not just for a single user. The control can be shared with family and friends to grant them easy access to one's garage. So one is relieved of the stress of having to provide duplicate keys for one's household. 
It is convenient: With one's app or smart virtual assistant's aid, one does not have to leave what one is attending to in the kitchen or at one's garden to attend to the garage. Once the instruction arrives, it executes it.
Some apps even send notifications if the garage was left open. Right from inside one's vehicle while approaching one's garage, one does not need to step down from one's vehicle. While inside, delivering instructions is possible, and one's garage door opens automatically on its own.
Energy monitoring: Some smart plugs and their accompanying app come along with a feature that enables one to monitor how much electricity one's appliance is using. In so doing, one can make wise decisions on how to conserve energy. One can quickly decide if an upgrade to a more energy-efficient model is due.
FAQs on Smart Plug Garage Door Opener
Q. Are smart plugs fire hazard?
Ans. The smart plugs, just like other electrical devices, have passed the standard fire safety test. Some of the newer smart plugs offer protection against overload. As long as the garage door opener plugged into the outlet does not consume more power than required, one's smart plug will function flawlessly.
Q2. Can the smart plug be hacked?
Scientific reports from The College of William & Mary say that devices like this can provide an entry point for hackers. Not just the smart plugs, but even other smart home devices like one's lightbulbs can be capitalized on by hackers.
 Hackers can access one's devices because their control is through an app, and such apps can grant access to these hackers. Some security researchers from Check Point tested the trendy smart light brand known as the Philips Hue model. Moreover, they were successful in hacking the home's computer network.
Q.3 Can one use the smart plug along with an extension cord?
Ans. Yes, it definitely can be used with an extension cord. Nevertheless, note that since the smart plug is automatically on/off on instructions delivery, whatever connects into it is controlled at once. One's extended cord, regardless of whatever connects to it, is put on/off at the same.
Conclusion
One's garage door, similar to other of one's home appliances lacking a built-in smart assistant, can be transformed into a smart device using the smart plug. Controlling one's garage door using a smart plug provides lots of benefits.
Depending on the type of smart plug used, the door could be voice-controlled using Alexa smart assistant or Google smart assistant. Alternatively, control is possible using an accompanying compatible app that's feature-packed to enhance user experience. 
They must be used within their carrying capacity and not overwhelmed with lots of loads. The previous statement is necessary for the smart plug used for garage door purposes to improve one's security and make life more comfortable, reducing stress. 
With several smart plug options in the market, deciding on the best smart plug to opt for will mean one has to consider what one's needs thoroughly. Apart from the smart plug device's price and durability, one will need to look at one's home's connectivity setup, the features it offers.
The smart assistant in use, and how it will be connected seamlessly into one's home's power outlet is another thing one has to consider. Without a doubt, whatever choice one thoughtfully opt for, one will not regret using a smart plug for garage door purposes.
One will not regret it because one will have just successfully transformed one's home into attaining a full smart home status.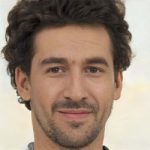 Sam has been a Smart Things expert for years and the author of DIY SmartThings. Recently he's really more into Nest smart devices and has a lot of experience with all sorts of projects from converting a regular Home to completely a smart home with the background degree in Electronics.