For those who are wondering if they can ever make any use of smart plugs with their kettles, the answer is that yes, you can. You can easily make use of a smart plug alongside your kettle. However, there are steps that you have to follow and things have to be in place before you can be able to get this done. 
What is a Smart Plug?
Before proceeding with other parts of this piece, it will be very nice to discuss what a smart plug is. This section is going to be dedicated to the discussion of what smart plugs are. Today, technology has advanced so much to the extent that connected devices do not have to be too complicated and sophisticated for us to us. A very good illustration of this is the smart plug. This handy device has the ability to easily turn things off and on. However, when it is connected to a smart home platform, it becomes even a lot more useful. 
 A smart plug is controlled by an application and because of the application, you can use a smart plug to switch on or aff any appliance. This is applicable as long as the appliance is one that can be plugged into a conventional wall socket. Hence, you are able to control it on your own or even do the automation so that the appliance can follow schedules or even react to triggers from any of the security systems you are using. 
 To make use of any smart plug, you just have to plug it into a wall socket then you select the preferred appliance in it. In this case, the preferred appliance is a kettle. But the nice thing with a smart plug is that you can use it with not just a kettle but other devices. These include television sets, coffee machines, lamp, cable box and many others. 
Using Smart Plugs with your Kettle
 As hinted in the sections above, you can easily make use of your kettle with smart plugs. One of the best options in the market for you is the smart plug made by TP-Link. This smart plug is able to link up with your Wifi network. This way, you are able to plug into it off or on from your kettle.
 However, you should know that the smart plug does not necessarily give you absolute control over your kettle and it is not going to give any extra functionality to it. But because it is designed to be smart, it will assist you in the regulation of power. Even though this can sound not too impressive to some, it is actually a very helpful function of the smart plug. 
How Can I Connect Smart Plug with my Kettle
Now that you know that you can easily make use of a smart plug with your kettle, the next thing that will come to your mind will be how you can get to do the connection. for your information, it is pretty easy and stress free to do the connection of a smart plug and your kettle. 
 All you need to do is just plug in the smart plug then you do a download of the TP-Link application (if you are making use of the TP-Link brand), then you create an account and after that, log into the Wifi network and you are done. This entire process is so easy that all you need is a matter of minutes and you can even do the setup on your mobile phone. 
 But whenever you are doing the setup of a smart plug, there are some things that you ought to have at the back of your mind. One is that you should not utilize this smart plug with products that come with high voltage. These include products like air conditioners or heaters. Using a smart plug with a high-voltage product is dangerous as the outlet can be overloaded and this will lead to a fire outbreak. 
  That said, you can safely and easily use it with your kettle as this is an appliance that comes with smaller units of voltage. You can also use with other appliances like a lamp or cable box. So, you can use it with not just your kettle along but other products that are within the same voltage range.
Using A Smart Plug with your Kettle
 Experience has shown that using a smart plug with your electric tea kettle is perfect and no issues are expected. For those who will be wondering how to go about this, you just need to plug your kettle into the smart plug, make sure it is full of water and then you put it in the on position and this is typically at night. By morning, you can then turn the smart plug on and then you can have your water boiling for your early morning coffee or tea as you prepare for work. 
 The main advantage of using a smart plug with your device like the kettle is that you get to make your schedule a lot more efficient. You will also achieve more with less and you do not need to waste time having to boil water for your early morning beverage. 
If you are going for the TP-Link brand, you need to have it at the back of your mind that they can be somewhat bigger than expected. It is not like that they are very bulky and too massive but if you are trying to conserve space, you might want to put this in mind. 
Where Can I Buy A Compatible Smart Plug for my Kettle
 There are a lot of choices for you today as a customer seeking for the most reliable and long-lasting smart plugs. However, even with the profusion of choices as far as brands are concerned, not many people know where they can get these compatible smart plugs for their kettles. For this reason, this section is going to give useful details on how you can get this done. 
There are two main options when it comes to you procuring a smart plug for your electric kettle. The first is that you can get the plug of your choice online and the second is that you can do the purchase offline. If you decide to go for the former, it means you can simply browse through the online stores of the preferred brands you want and place your order directly online. Some even do same or next day delivery. Other massive online stores like Amazon, eBay or even specialized consumer electronics websites are also other options. 
 That said, if you also decide not to get the smart plug online, it can also be done. The second option will be for you to get the smart plug offline. This way, you will have to physically visit any of the local consumer electronics store in your area and select the smart plug in that you want. You can even have a chat with the sales representative concerning the precise kind of smart plug that you have in mind. By going to the store, you will be able to even test the smart plug and select the one that is the very best for your electric kettle. Any method that you decide to go for has its own advantages and disadvantages. All you need to do is go for the option that is best and ideal for you and your appliance. If you want to get it offline, it is good that you place a call across to the electronics store first to ensure they have what you want. This is going to save you a lot of stress and also allow you make alternate plans. 
Top Compatible Smart Plug for Kettles
TP-Link Smart Plug
 The TP-Link smart plug is one of the very best if you are thinking of the most reliable smart plug to use with your electric kettle. Apart from the fact that its setup is very easy and pretty straightforward, it also comes with a number of other advantages and benefits too. 
For example, it is affordable when compared with a host of other brands and it can even work with Amazon Echo. What this means is that if you are using Amazon Echo, you can just use voice commands to turn your tea kettle on anytime you wake up and in a matter of minutes, you have your sizzling tea. 
 Another way by which you can even make your life a lot easier is that you can put any device you have connected onto a smart plug on a customized schedule. This way, all the activities will blend well with your own schedule. That way, you can easily make more efficient and productive use of your time. For example, you can make use of the same smart plug with any of your lamp and this will not only help you save time, it will also save costs for you too.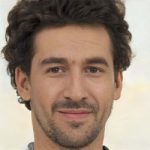 Sam has been a Smart Things expert for years and the author of DIY SmartThings. Recently he's really more into Nest smart devices and has a lot of experience with all sorts of projects from converting a regular Home to completely a smart home with the background degree in Electronics.