If you are familiar with the most energy-efficient bulbs, then you will know of Philips Hue bulbs and they can be used outside. In this piece, we are going to discuss how and why they can be used outside and also provide all the relevant and helpful details on the products. 
Philips Hue products are good for your home and if you use them indoors, you are going to get value from them for your living spaces. But you also need to realize some things if you desire to make use of these smart bulbs in outdoor spaces. These outdoor spaces can be places where you can utilize the bulbs as floodlights or porch lights. 
For many people who want to use Philips Hue bulbs in outdoor spaces, their main concern is if the bulbs are going to work properly or not. This piece is going to address all your concerns and give you the most useful information on the Philips Hue bulbs and how to go about them. 
More Information on the Philips Hue Bulbs
 One of the most important things you need to realize about any light bulb and its circuits for that matter is that exposing them to water or other kinds of moisture is not the best. This is because water can quickly damage the wires in the circuit and the bulb itself. It is for this reason that practically all the light fixtures for outdoor spaces are weather-sealed to a degree and the labeling typically shows that you can use them outdoor. 
As for Philips Hue as a brand, it stated that its bulbs are designed for indoor use only and this is because it believes that the weather is going to have negative effects on the bulb and that is understandable. But this is not to say that if you decide to use the Philips Hue bulbs in outdoor spaces that they are not going to work, of course, the bulbs will work. There are several alternatives offered by Philips Hue that are specifically towards outdoor use. 
Using Philip Hue Bulbs Outside
Even though using the bulbs indoors should not come with any issue, the users must also show some caution in the process. This section is going to shed more light on the outdoor use of the Philips Hue bulbs and relevant details concerning the products.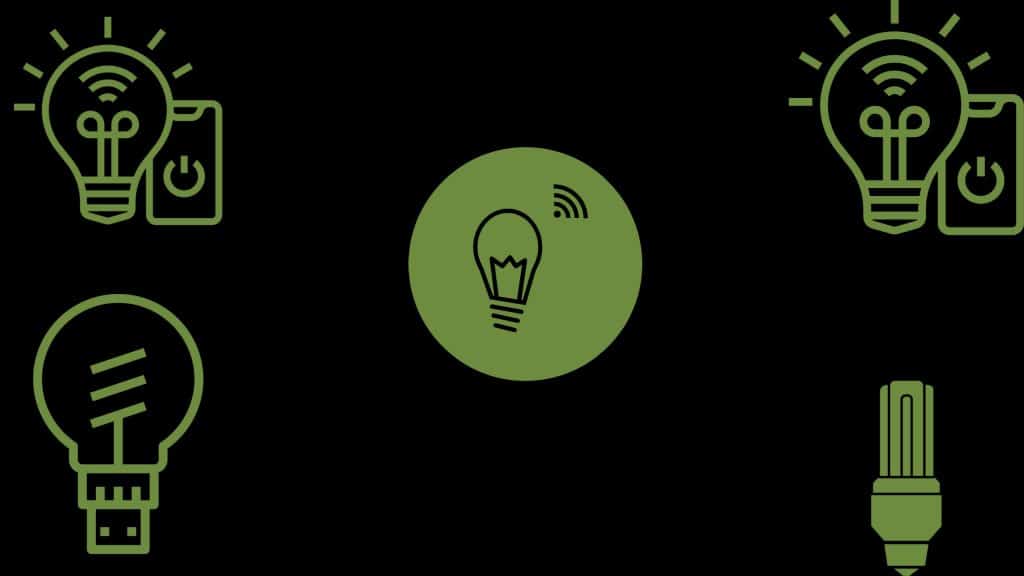 As hinted in the sections above, the brand does not recommend making use of the bulbs in outdoor spaces and this is mainly out of concern from heat generated during the summer. The Philips Hue bulbs usually become quite hot when you use them in indoor spaces in your home. Hence, the thinking is that making use of them in outdoor spaces is going to increase the heat which will make the bulbs a lot hotter. This increased heat is believed to have the ability to reduce the lifespan of the bulb. 
 We know that the regular LED bulbs are categorized to function for about 25,000 hours. What that means is that even if you use the bulb for eight hours daily, it is going to last for over eight years before it finally gives up – or just a little under eight years depending on several factors. But even before you are done with the eight years, the brand would have most likely come up with newer versions and you will likely prefer to go for the new ones. 
But that said, you have nothing to be worried or anxious about. Countless users make use of the Philip Hue bulbs in outdoor spaces and they have not had any issues or problems whatsoever. You can easily make use of your bulbs as your front porch lights and you get to have them turned on in the evening and run them all through the night. Users have reported that using the bulbs has been perfect and even when there are massive heat waves, the bulbs functioned properly. This is to settle any question or anxiety you might be having concerning the use of Philips Hue bulbs in outdoor spaces. 
 But that said, there are several things you need to have in mind if you plan to make use of the bulb in outdoor spaces. You have to make sure that you do the mounting of the bulb in a light fixture with moderate shelter. This is to offer it the much-needed protection from hail, snow, rain, and other elements that can do some damage. 
However, once you can have this shelter in place, then you can proceed to make use of your Philips Hue bulbs in outdoor spaces. But again, because of obvious factors, you must also realize that the bulb may not be as long-lasting as it should be compared with if you were using it strictly in indoor spaces. That said, the bulbs are going to work perfectly fine if you choose to make use of them in outdoor areas. 
Additional Information on Outdoor Use of Philips Hue Bulbs
 The brand commenced its lighting up applications with smart bulbs but today, it now has several applications that can be of benefit to you in many ways. You need to realize that before you can make Philips Hue brand to function, either in outdoor space or even indoor space, it has to be within the range of a wi-fi network.
 This can be done by making use of a bridge that has the bulbs that have been linked to the electricity network of the home. The setting up of these bulbs is easy and it is a thing that can be done in a matter of minutes. You are not going to encounter any problem when setting up the bulbs at all and in any way. 
The setup is a process in which you put the bulbs in the fixtures and this is done in the same way you are going to fix any other regular bulb and then do a plugging in of the bridge. Immediately you see that the bulbs have come online, you then proceed to control them using an application that can be on your smartphone or even on a tablet that you are going to be using in the control and maintenance of the bulbs. 
With the application, you can have control over the brightness and color of the bulbs and it is easy. For those who are interested in the color settings, they are going to find this very interesting because there are so many alternatives for the colors. 
 Apart from all these, Philips Hue has also come up with what is referred to as the 'light recipes'. The light recipes are settings that can blend with colors to then produce several effects. You should also be aware of the fact that inside the application, you can modify the settings in such a way that the residential security system can be established with setting the bulbs to assume various colors under specific conditions. It is for this reason that it is even good to make use of the bulbs in outdoor spaces even if the brand recommends otherwise. 
Alternative from Philips Hue
If all the explanations that have been provided earlier still do not convince you and you are very worried concerning the use of the bulbs in outdoor spaces, then you can decide to go for a proper outdoor light that has been manufactured by the same brand. 
 You can choose to select a Philips Hue light fixture that has been designed particularly for outdoor use. The brand has several options that have been designed primarily for outdoor use. So, you can go for bulbs from the brand that is only for outdoor applications even if they are more of floodlights but at least you will not have to worry about the functionality or lifespan of the selected bulbs. 
You should also read – Can you use smart plugs outside
Philips Hue Outdoor Bulbs
 As mentioned in a section of this piece earlier on, the brand has come up with several outdoor lights. These lights come alongside integrated LED bulbs that are both in white and colored versions. They work typically like other bulbs and lights of the Philips Hue brand. As a customer, you are free to select the particular variant that will serve your needs the best. 
You can easily purchase any of these bulbs from the brand from their online stores or even from any of the main e-commerce websites like Amazon and you have them delivered in the shortest time possible. Procuring any of the Philip Hue outdoor bulbs and fixing them is not problematic. 
Another product that is often used in conjunction with these bulbs is the outdoor motion sensor. It is a tiny black sensor that can be fixed on the wall and positioned in place or put in a corner. This sensor can detect a range of as much as almost 40 feet. If you will need to make use of the sensor with your bulb in outdoor spaces for security purposes, then go for it.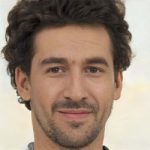 Sam has been a Smart Things expert for years and the author of DIY SmartThings. Recently he's really more into Nest smart devices and has a lot of experience with all sorts of projects from converting a regular Home to completely a smart home with the background degree in Electronics.