Wemo is one of the most advanced smart plugs present in today's market. This smart plug combines all the features you wish your regular plug could provide. From voice control to even scheduling, Wemo smart plug has got you covered.
Wemo smart plugs come in various models such as:
Wemo WiFi smart plug
Wemo mini WiFi smart plug
Wemo Insight smart plug
The Wemo Mini WiFi smart plug is especially useful in power outlets with limited space needs. With dimensions of 3″ length by 2.4″ width by 1.4″ height, this smart plug ensures that limited outlet space is not a problem. The Wemo WiFi smart plug is even more effective in saving outlet space. It is 45 percent smaller than the Wemo mini WiFi smart plug.
The Wemo Insight smart plug takes the smart plug experience to a whole new level. It is equipped with energy monitoring technology, ensuring that energy is not wasted. It gives the user real-time reports of the energy consumed by appliances connected to the smart plug and can be monitored from your smartphone or tablet device. This means that even while at work or even traveling, energy consumption can be optimized. The Wemo Insight smart plug is also compatible with the Nest thermostat, making it possible for the user to optimize the energy consumption of the single highest energy-consuming device (cooling and heating equipment). 
For all the fantastic features Wemo smart plugs possess, they have one major drawback. They cannot be used outdoors since they were designed to function in indoor conditions only. The usage of these smart plugs is limited in outdoor events like parties and other festivities.
Use Waterproof Box to Protect the Plug
One of the challenges of using a plug outdoors is that it is easily exposed to moisture from splashes of water or even from rain or dew. This usually results in damage to most plugs like Wemo, which are designed for use in indoor settings. This drawback renders all other features of the smart plug useless as they virtually become irrelevant.
Waterproof boxes have been manufactured to address this issue. Waterproof boxes come with an IP rating that makes them suitable for use in plugs that would ordinarily not be used outdoors. The IP rating ensures that even when exposed to moisture or dust, the smart plug functions efficiently. Waterproof boxes can be used to protect indoor smart plugs making it possible for them to be used outdoors without any resulting problems.
Ensure you have WiFi. Without WiFi, it is no Use
The primary requirement for using this smart plug is the presence of a WiFi network to which the plug is connected. This is especially important as the smart plug utilizes wireless communication. This means that without WiFi, the device would not function.
The process of connecting the smart plug is straightforward that the hardest part of the entire process is considered to be connecting the smart plug to the power outlet. The steps to set up the smart plug is as outlined below:
Download the Wemo app but do not launch it yet
Connect your smart plug to the outlet and wait until you see white and amber light on the indicator
Connect your phone to the Wemo WiFi
Launch the Wemo program to complete the setup
The smart plug can then be configured to your taste after completing the steps above
To maximize the features of Wemo smart plugs, they have to be connected to internet service through a WiFi network so that the Wemo app can be used to control the plug.
All Wemo smart plugs are equipped with WiFi 802.11n, 2.4GHz, and are compatible with Android and iOS mobile operating systems. 
Can You Control this Plug outside the Network when you are traveling or in Office?
One imposing feature of this smart plug is the wireless function. This gives the user an almost unlimited range for controlling the smart plug. This feature also makes it possible to utilize the smart plug for other functions such as scheduling, timing, and voice control.
 As a result of this smart plug's wireless function, it is possible to control your appliances and devices from anywhere. Appliances like lamps, fans can easily be turned on and off without physically turning on the plug.
The appliances can then be controlled using the Wemo app, specially designed to remotely control all Wemo smart devices like the Wemo smart plug. The smart plug is also compatible with Apple HomeKit, Amazon Alexa or Google Assistant, giving the user real-time voice control over appliances
This means that even while outside the Network of your home, in your office space over even while traveling, the smart plug can still be turned on or off.
Do you know you can Program the plug to switch on the lights in the evening and turn it off when the sun is back?
The ease at which appliances and devices can be controlled with this smart plug means that seemingly tedious tasks like switching on security lights at night or turning them back off when the sun is back are straightforward.
The feature that enables this is the scheduling and timing function. With this function of the smart plug, switching on and switching off the smart plug can be pre-set, automatically translating to the appliances or devices connected to it.
The steps of setting this up are straightforward. You plug the smart plug to the outlet, plug your appliances to it, and set up the scheduler through the Wemo app on your phone or tablet. After synchronizing your smart plug with your virtual assistant (Alexa or Google Assistant), you can even program it to turn on and off by simply giving a voice command.
Wemo smart plugs also support IFTTT (If This, Then That). This web-based service enables smart devices to be integrated. This feature increases the possibilities for customizing your smart plug to suit your needs. For instance, the smart plug can be set so that lights connected to it turn on based on real-life events, or pre-set so that the lights turn on once motion is detected, like when the pizza delivery guy gets to your door. The most impressive thing about this service is that you do not have to spend a dime to integrate your smart plug with other smart appliances in your home since it is free. 
These are the best Waterproof Smart Plugs you can consider to buy
While the Wemo smart plug is not designed to function effectively outdoors, there are alternatives to this particular smart plug that can be used for outdoor situations. Some of these best waterproof smart plugs currently available in the market include the following:
Refoss waterproof smart WiFi Plug
This smart plug has been designed with the outdoor surrounding in mind. With features such as scheduling and timing, this means that you can time your lights and surroundings to come on and off at appropriate times. The Refoss waterproof smart WiFi plug has a weatherproof rating of IP44, making it safe in dusty and wet surroundings. This smart plug can be especially useful when hosting pool parties. It still functions effectively, even with splashes of water.
Meross Smart Outdoor Plug
One drawback of many fine smart plugs in the market is that they can only be used in indoor settings. This is not the case for the Meross Smart outdoor plug. It has been designed for use in the outdoor environment and can also be used for indoor applications. The smart plug comes with an IP64 rating. It has protection against dust and splashes from water that damage other smart plugs designed for indoor applications. It can also be connected with virtual assistants like Amazon's Alexa or Google Assistant, giving you control over your appliances.
Kasa Smart Outdoor Plug
This smart plug is among the premium smart plugs available in the market. It combines several features, such as Voice control, timing, and scheduling. It can easily be controlled through your smartphone or tablet. Another interesting fact about this smart plug is that it functions effectively outdoors. This smart plug is compatible with popular virtual assistants like Alexa and Google Assistant, making it possible to control your appliances with just the sound of your voice.
GE Enbrighten Z- Wave Smart Outdoor Plug
This smart plug comes from Z-wave, the world's largest family of smart home products designed to work together. It functions outdoor, making it suitable for use in outdoor parties and events. It comes with other features such as wireless remote control, scheduler, timer, and voice control. However, to utilize this smart plug's voice control feature, you need to use a virtual assistant like Alexa. This usually requires an Alexa supported hub. This smart plug also can wirelessly control heavy equipment like pumps and fountains, which cause damage to other smart plugs.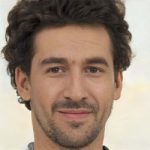 Sam has been a Smart Things expert for years and the author of DIY SmartThings. Recently he's really more into Nest smart devices and has a lot of experience with all sorts of projects from converting a regular Home to completely a smart home with the background degree in Electronics.