To answer your question, if you already have Google Home and smart plugs in your home, there is no need for smartthings hub. Nevertheless, if you already have a smartthings hub, then you should consider buying Google Home. Google Home is the best smart speaker that will control your home with voice commands.
To understand better, let us understand first what is Smartthings hub.
What is Samsung Smartthings Hub?
The smart things hubs can be said to be the brain of your smart home. Today, we appreciate the advancements in technology, especially those that transform our home into being automated. Now, we have got several devices that were once what we can call "dumb devices" but are now smart devices. Incorporated in their design, some of them can function correctly without the aid of another device. In contrast, others are dependent on controls from another paired gadgets. 
The Samsung smartThings hub serves to connect via a wireless connection a wide range of other smart devices, enabling them to have a single point of control. This wide range of smart devices is made to work together, controlled, and even monitored using a single app that's compatible with both the iOS, Windows, and Android OS. It transforms your phone into a remote control for all these devices. The minimum requirements for the various smartphone OS are iOS 7.0, Windows Phone 8.1, and Android 4.0 or higher. 
The Samsung smartThings app offers a stable connection for an estimated 50-100 ft range and weighs about 8 oz. Through a wireless connection, you're capable of connecting different smart devices like locks, outlets, thermostats, light, and more. They receive notifications and alerts regarding how these paired devices function, their energy usage, and things about your home's security. 
With the smartThings hub, you can automate connected devices to turn on and off as people come in and go out using the door and more. They can also be automated to execute certain routines for specific commands such as Good morning, Goodnight, Goodbye, and more. 
You can easily add many devices on your Samsung smartThings app in order to customize your home. ZigBee, Z-Wave, and IP-connected devices all work well with it. It is compatible with other brands of devices like Yale, First Alert, Honeywell, OSRAM LIGHTIFY, Schlage, Cree, Bose, and others. 
What is Google Home?
Google Home is a portable smart speaker having a dimension that's approximately 143mm x 96mm x 96mm. This portable speaker has a Google assistant as its built-in virtual assistant. Over a wireless connection, its smart virtual assistant can stream music, news, movies, weather information, sports, and so on from the cloud. They even provide answers to questions, send messages, make online purchases, set the alarm, check the time, and traffic. You can use them to translate words or phrases or check their meaning in a dictionary. 
They have got multi-user capability and a dual-band WiFi connectivity. They also have a built-in 1 x 2″ high-excursion drive. It has an LED indicator light that indicates when the assistant has heard your voice command and is responding. Furthermore, it possesses a physical button for turning off and on the microphone.
One unique feature of the Google Home speaker is that you can pair other smart compatible devices with them. So these paired compatible devices can further be controlled through the Google Home speaker. Here is where it becomes a perfect companion with our Samsung smartThings hub.
Pairing the Samsung smartThings hub with the Google Home speaker incorporates the hub with a unique feature. With such a connection, you are capable of controlling your SmartThings hub with your voice. When voice commands are issued, they are captured and executed by the smart Google assistant of your Google Home speaker. 
They have got built-in microphones that effectively capture your voice commands. To enhance their voice recognition ability, they are built having the Far-field Voice Recognition Technology. You must not learn how to verbalize the skill you intend to utilize accurately because it can handle different grammatical structures and syntax. They are simply activated with the wake-up word of "OK Google" or "Hey Google." 
Is It Worth Buying Samsung Smarthings Hub?
No, unless you need multiple sensors in your home. However, when compared with other smart home hubs out there, it is the best. This is because of its more advance and outstanding ability to link to both Z-Wave and ZigBee devices. Although it is best for linking multiple smart home products together, it still has a persistent issue. Some key partner integrations are still missen, and difficulty still arises when upgrading from an older hub. Though it is the best, we still expect more from it. 
How To Connect Samsung SmartThings Hub to Google Home?
To connect your Samsung smartThings hub to the Google Home speaker to work effectively, you will have to ensure they are both set up and functioning correctly. Therefore, we will like to take a brief look at how to set up the Google Home and the Samsung smartThings hub.
How to set up Google Home with Smartphone device
· Download and install the Google Home app into your iPhone or Android device. After you have plugged in the Google Home speaker, make sure they are connected to the same WiFi you intend using for your Google Home device. 
· Tap "Get started" on the app and then connect your Google Home app to the Google account you want to link to permit it.
· Using the app, scan for nearby Google Home devices. Ensure they are connected to a power source, ready to use and close to you. When the app finds the device you want to connect, tap on "Next." The Google Home app will connect your smartphone to the device once it has been found. Google will play a test sound on the Google Home speaker, and if you heard it, tap "yes." If not, move closer.
Next is to select your region and language that will be applied to all your Google home devices. Then select the room where your Google Home speaker is located. This will enable you to identify the device you want to execute your command quickly.
At this point, we are to set up the Google Assistant and voice match. Enable the voice match option and train the Google Assistant to recognize your voice. The Google Home app will next ask you to manually enter your address or use your location to prefill it. This is necessary for Google to render assistance on local weather or traffic report. 
How to set up the Samsung smartThings hub
There are two apps available for download that are compatible with the hub. Available in your smartphone's store, we have SmartThings Classic and SmartThing apps. One significant thing to look out for is that the SmartThings Classic does not allow you to assign multiple hubs to one location. 
SmartThings app:
To connect the SmartThings app to your hub, tap the plus (+) sign found on the Home screen and then tap "Add device" next.
Tap the "WiFi/Hub" option next in order to select your hub from the list. Depending on the hub selected, several prompted instructions will come up. Follow the instructions displayed and tap on "Next" till the set up is complete. 
SmartThings Classic app:

First, you will have to sign in with an existing account or create a new account.
Then tap "Menu" found at the top left of your screen and "Location" next, in order to choose an existing location or create another. 
To add a hub, ensure it is properly connected. If a new location was added, tap "Yes, I have a hub to connect" and enter the Welcome code that's six-character long.
Tap "Next" when you are done, "Continue," Grant Location Permission," and then "Allow." Confirm your location by tapping, "This is My Location." And finally, "Done." 
Setting up a Samsung smartThings hub with the Google Home
Now that we have got both our Samsung smartThings hub and Google Home speaker ready, we will now integrate them. Here is how we may go about it:
Tap the "Menu" option on the Google Home app and ensure that the account listed is the same as that used in setting up your Google Home.
Next, tap "Home control" > "Devices" > and the "+ (plus) icon" found in the bottom right of your screen. 
Tap on "SmartThings" and enter your account email address and password to sign in. Then, choose your smartThings location and tap on "Authorize" to grant permission to all devices. Tap on "Done" and "Got it" in order to finalize all the setup. 
Conclusion
Provided you've already got the smart things hub, incorporating the use of a Google Home will be an excellent addition. This is because, among all benefits accrued to this setup, it enables you to voice control your smart home devices. The setup is quite easy to carry out. However, suppose you have already purchased a smart plug and use it along with the Google Home. In that case, the smartThings hub becomes a needless addition. Since both, the functions performed by a smart plug is quite similar to that of the hub.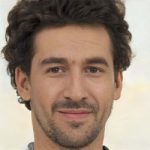 Sam has been a Smart Things expert for years and the author of DIY SmartThings. Recently he's really more into Nest smart devices and has a lot of experience with all sorts of projects from converting a regular Home to completely a smart home with the background degree in Electronics.