This is probably one of the most asked questions about smart plugs. You've got indoor smart plugs and it's fascinating how they work, not just making it easy for you to control your appliances but helping you save energy when these appliances are scheduled and timed. 
So, can this tech be extended outside?I'll tell you, absolutely yes. Smart plugs can be used on your deck or any other extensions outside of your home. Really good news! The thing is, outdoor smart plugs are specifically designed for that purpose. Therefore, an indoor smart plug cannot be used outside. For safety reasons, the outdoor smart plug is manufactured with more ruggedness, that enables it to withstand the weather conditions outside, something not done for indoor smart plugs. So, do not attempt to use an indoor smart plug, outdoors. 
You're probably thinking if I can't use an indoor smart plug outside, will the one specifically designed for outdoors still work as good as the one indoors? I understand your concern and it's normal to have such concerns. We will, however, look at what differentiates an indoor smart plug from an outdoor smart plug, and if there are changes to its functions.
How to Use Indoor Smart Plug Outside?
This question probably sounds confusing right? I know. Sometimes, you buy products and other kinds of stuff that you can easily convert its use or purpose from one thing to another. Maybe you get to watch DIY videos on how to do some stuff and you're probably thinking maybe you could do the same here. Well, let me reiterate what I said before, and don't let anyone tell you otherwise. 
There is a reason why indoor smart plugs are named that way. It's because they can only be used indoors. Now, the outdoor smart plug may be used indoors, that's fine, but not the indoors for outdoors. No amount of coverage you add to it will make it fit for outdoor purposes. It wasn't manufactured for outdoor uses or purposes.
So, forget about buying some extra external coverage for your indoor smart plug to be used outside. It will not last and also, you will put yourself and others in harm's way. If you need a smart plug outside of your home, then get an outdoor smart plug, and believe me, there are very quality ones at very affordable prices. You can always check with online markets like Amazon and have it delivered to you if you feel you may not get them from walk-in shops.
What Is the Difference Between Indoor and Outdoor Smart Plugs
Now, before we proceed further, we need to establish what differentiates the smart outdoor plug from a smart indoor plug. Is it only in mechanical makeup or in every aspect, including functions? Let's find out.
There is only one difference between an indoor and outdoor smart plug. As earlier mentioned, it is designed and manufactured with more ruggedness. 
This helps it to withstand varying weather conditions outside. From it's exposure to varying temperatures, moisture, and water, the outdoor smart plug will continue to function optimally outside. So, in terms of function, both indoor and outdoor smart plugs make your home a smart home. Smart outdoor plugs help to extend this smartness outside of your home, turning your "dumb" appliances into smart ones.
Are Smart Plugs Waterproof?
First of all, for something to pass-off as being waterproof, it means, it can withstand the effect of water when immersed in water and still function properly and optimally. Such products are specifically manufactured for such purposes, an example here will be waterproof video cameras that allow you make videos underwater. Now, an outdoor smart plug is not waterproof. Please remember that, so you don't have it immersed in water and have it returned to the seller when it stops working.
I can promise you that once it is discovered it was destroyed because of its water immersion, you will not get a replacement even if you have a warranty note. It is only weatherproof. If it is immersed in water, it will be damaged. So, do not confuse its weatherproof ability/feature for being waterproof.
Normally product description information will tell whether the outdoor smart plug brand is waterproof or weatherproof, however, you can double-check by looking up the Ingress Protection Code, also known as International Protection Code called IP Code, also referred to as IP rating by some. IP7 or IP8 code for product signifies the product will experience no damage when immersed to a level of water depth.
In order words, IP7 and IP8 rating mean the product is waterproof. So, you can always check the code or rating to get that information.
Best Outdoor Smart Plugs
Moving on to the next thing here is recommending some best outdoor smart plugs. We've told you it's possible to get a smart plug for outdoors as well as it retaining the same functions as an indoor smart plug. Now we want to also tell you some of the best ones you can make your choice from. The first on our list is;
First of all, the Kasa Outdoor Smart Plug has a pretty straightforward and easy setup. In just about 5 minutes, you can be done with the setup and start enjoying your smart plug. Also, whether you talk about individual or group control, the Kasa outdoor smart plug offers both. 
So, you could control two different devices on your Kasa outdoor smart plug or you could just group devices and make them come on or go off at the same time. Hold on! we are not done yet. It uses voice commands for control of devices and appliances, it is ETL certified, (pretty safe if you ask me), can be controlled from anywhere, which means you can even turn on your light if you are not home as long as it is scheduled and timed.
Its IP code/rating is IP64, which means it is protected against dust entry, splashes from water from any direction, and fire. Talking about its Wi-Fi range, it has a power amplifier that is in-built, giving it a long-range for Wi-Fi connection, up to about 90 meters, without the need for a hub. This smart plug also comes with an additional weather-resistant cover to further protect and elongate the durability of this product.
The BN-Link Smart Wi-Fi Heavy Duty Outdoor Outlet is another very good smart outdoor plug brand. Just like the Kasa smart outdoor plug, it responds to voice commands using Alexa or Google Home Assistant. It is ETL certified, can be controlled from anywhere, and allows scheduling of appliances. No hub is required as well, and it has 3 outlets. One cool feature it has is its ability to track how much power your appliances are consuming, letting you know which one consumes the most energy. This is important especially if you want to cut down on your electricity bill.
This is another great smart plug brand. The Minoston smart outdoor plug can be used both outdoors and indoors. It has an IP65 rating, which means it is protected from splashes of water and dust. Its setup is easy and fast and connects to Wi-Fi with the free smart life app. It responds to voice command control and can be operated from anywhere, and can also be scheduled to turn on or off your appliances. Two interesting features about this smart plug is,
It is a portable device that allows you to easily move it around. 
The plug is angled at 45 degrees, which allows room for another outlet to be used. This angle also allows more room for your smart plug, without unnecessary twisting, bending, or folding of the plug.
This smart plug brand certainly belongs to the list of best smart plugs out there. It is very much budget-friendly and works well with Alexa, as well as Google Assistant. It has a pretty good rating of IP44 and a  loading capacity of 15A. It has two sockets, each with the same loading capacity and an additional cap which further protects it from the weather. It's very easy to have it connected to your Wi-Fi and appliances can be scheduled and timed which helps you save energy. It is safety certified and of good quality.
If you wish to, you can buy additional protective covering for your smart outdoor plug, however, a lot of brands come with additional protection for their smart plugs.
This article has explained in detail if smart plugs can be used outside, the difference between smart indoor plugs and smart outdoor plugs, if indoor smart plugs can be used outside and vice versa, and some of the best smart outdoor brands out there. We hope this has been both educational and informative. Hopefully, this helps you make the best choice when you get your smart outdoor plug.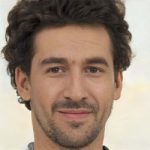 Sam has been a Smart Things expert for years and the author of DIY SmartThings. Recently he's really more into Nest smart devices and has a lot of experience with all sorts of projects from converting a regular Home to completely a smart home with the background degree in Electronics.