After a stressful day at work, the soothing effect dimmed lights bring to the fore, and others' relaxation routine is just superb. Furthermore, having a smart plug that can be automatically controlled to alter our bulb's brightness to a suiting level is a fantastic addition in a stress-free way.
However, does the Amazon smart plug have this light dimming capability? The simple answer to your question is No. Amazon smart plugs cannot dim lights. This is not a result of a missing light dimming feature of its app, but the smart plug unit does not have dimming light capabilities. Smart plugs are meant primarily to automatically turn on or off your lights that are plugged into it. Thus, for a smart plug to be able to dim lights, it ought to regulate the current. 
So, because Amazon smart plug cannot dim lights, does it mean all smart plugs in general and even Alexa cannot dim lights? No is the answer. In fact, in this article, we will learn of measures to put in place to have our smart plugs dim light. We will even look at the best smart plug for dimming lights. Here we go:
Can a Smart Plug Dim Lights?
Yes, a smart plug can dim lights. To dim lights, you need the following:
1. A Dimmer
Connected to light fixtures, dimmers are devices used to regulate the brightness of light fixtures. You cannot automatically control light brightness for a regular dimmer that is not connected with a smart plug. However, you will need to regulate this via its switch manually. 
This also means they cannot be voice-controlled because they are not compatible with smart virtual assistant devices and be controlled while away from home. So, it ought to be connected to or incorporated into a smart plug for automatic dimming.
2. A Compatible Dimmable Bulb
Not all bulbs are dimmable. In fact, for most bulbs, regulating their brightness will quickly ruin them. So, you will have to get a compatible dimmable bulb among all the essential components required to achieve this setup.
3. Smart Plug With Dimming Capability
Similarly, too, not all smart plugs have got the dimming capability. Most of the smart plugs online are designed primarily to turn on or off light bulbs automatically. Nevertheless, one with dimming capabilities can automatically regulate compatible light inserted into it, control them from anywhere, and even be voice-controlled when connected to a smart virtual assistant device.
However, if you still intend to use a smart plug with no dimming capability, here is a simple hack.
First, with your standard dimmer, adjust the brightness to your desired level.
Next, connect the light at that set level of brightness to your smart plug. With this, the smart plug still controls the turning on and off the light automatically. Whenever you turn it on, the bulb radiates that already set level of brightness.
Note, however, that with the hack, you will still not automatically readjust the level of brightness with your smart plug. If you later need to dim lights further, you will have to do so manually.
You can read a detail article how to dim lights with smart plug
Can You Dim Lights With Alexa?
Yes, you can dim lights with Alexa if your smart plug has a feature for dimming. Dimming lights is a feature that depends on the smart plug, not the voice assistant. Incorporating a smart assistant like Alexa enables the device to automatically dim lights through voice commands. So provided the smart plug has got dimming capabilities and is compatible with Amazon's Alexa virtual assistant, you can dim lights with it. 
What Are the Different Things You Can Do With Amazon Smart Plug?
A unique smart plug that is certified for humans. It can be used to transform various household gadgets into attaining a smart home status. For example, when appliances such as fans, lights, coffee makers, and so on are connected to it, these devices can be automatically controlled to turn on and off via its app. Moreover, when the Amazon smart plug is connected to an Alexa-enabled device like Echo, which has Amazon's Alexa virtual assistant, these appliances can be voice-controlled without moving a finger. 
Amazon smart plug can also be used to schedule when appliances such as lights, fans, and so on are to turn on or off for the day. So, at these scheduled times, it automatically controls these devices. In so doing, you can cut down on your power bills. Security-wise, these scheduled timings can be used to keep buglers at bay when creating the impression that the house is occupied when they suddenly turn on. 
The plug and its accompanying app also enable you to control your appliances from a great distance. So, while on a trip, vacation, or even on those days you hurriedly left home, you can still control these devices.
Kasa Smart Dimmer Switch – The Best Smart Plug for Dimming Lights
With no hub and in-depth knowledge of complex wiring required, the Kasa smart dimmer switch is the best for dimming lights. The Kasa smart app provides detailed simple steps to follow in wiring this switch. This smart dimmer switch comes along with a faceplate, necessary hardware, and even labels for your convenience. 
It has got a gentle off feature that slowly fades lights as you sleep off or providing you ample time as you exit the room. To activate this gentle off feature, a simple double click on the app will suffice. From the comfort of your sofa, you can voice control the appliances because this switch is compatible with Alexa and Google assistants. 
Using its app, you can group several devices for unified control by a single tap. Also, via its app from anywhere, you can schedule them to turn off when you leave home, turn on when you arrive, and check on them anytime. On a 2.4 GHz Wi-Fi network, it works perfectly in customizing your lights to one that is soothing to your needs. 
Treat Life – the Best Smart Plug for Dimming Smart Outdoor Plug
Boasting excellent protection against weather elements, it is rated an IP44 device. This means it is built with water-resistant materials capable of withstanding water sprays without getting damaged. Its impact resistance imbibes it with a formidable attribute that guarantees its durability. Also, to crown it all, it has got ABS fireproof material that makes it suitable outdoors for patio decorations and any party lights. 
Treat life smart plug-in dimmer can adjust the level of light brightness from 0% to 100%. It is compatible with Amazon's Alexa and Google assistants and can be set up to be voice-controlled. They can be controlled anywhere, provided your smartphone and smart plug are connected to a secure 2.4 GHz Wi-Fi network. 
While away, using its schedule and away mode feature, you can customize lighting scenes to automatically turn on or off and, in so doing, keep intruders away. Utilizing a Smart Life app, it does not require a smart hub to function. With this app, you can create a group of all your smart Wi-Fi plugs and control these with a single command. One excellent inclusion is that it lets you share controls with your family members, so each one can adjust brightness at any time.
Take Away From This Article
From this article, we have highlighted that you ought to have a smart plug that has got dimming capabilities and a compatible bulb for you to enjoy that relaxation ambiance associated with dimmed lights. Among all the wide range of smart plug brands to consider for this feature, buying Amazon smart plug will be a wrong decision. As we have stated, they do not dim capabilities to regulate current automatically. They can only automatically turn on and off our lights.
However, regardless of this, it does not mean that Alexa, a virtual assistant, can perform light dimming functions. As a smart virtual assistant, Alexa can voice control compatible devices over a wireless connection. Of course, to use Alexa, you must possess an Alexa-enabled device like the Echo.
Also, you have no doubt seen why Kasa smart dimmer switch is the best for dimming lights. Among all the exciting features it has, the light can also fade off slowly at a very appealing pace. Moreover, as for the best outdoor smart plug for light dimming, Treat life smart plugs without contest. It is built with material that grants it protection against weather elements and invariably enhances its durability and uses for various occasions.
So, with these, you have gained insight into the world of smart plugs and their ability to dim lights. This will, without doubt, be a valuable guide whenever you decide to purchase a smart plug for light dimming purposes and, in turn, enable you to achieve light dimming desires.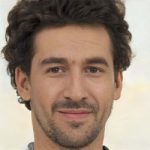 Sam has been a Smart Things expert for years and the author of DIY SmartThings. Recently he's really more into Nest smart devices and has a lot of experience with all sorts of projects from converting a regular Home to completely a smart home with the background degree in Electronics.