The Amazon echo dot is a smart speaker that comes in the shape of a hockey puck. It can be used along with Alexa a personal assistant to execute various voice commands. This classic device when connected to Alexa can be used to control your other smart devices, set alarms, and listen to music and news amongst many others. The tiny speaker in this device allows it to listen to your voice commands and carry them out.
With a resounding yes, the Amazon echo dot has to be plugged in all the times to operate. This is because it is not made with an internal battery. Not to worry, you can always get a portable battery for your echo dot if you need to use it where there is no power outlet. Simply put, you need power and connection to enjoy your amazon echo dot. 
Also, it needs to be connected to the app Alexa to enable you to enjoy its amazing benefits. Interestingly, you can connect it to an external speaker via Bluetooth or cable for a better sound experience. 
Echo Dot Generation 4
Recommended battery: GGMM Battery Base, for Echo Dot 4th & 5th Generation (Does Not Include Speaker), Portable Battery Base, 7 Hours Playtime, Blue
The Echo Dot (4th & 5th Gen) battery base available on Amazon.com provides maximum portability. Say goodbye to wires and hello to wireless freedom. You can enjoy prolonged playtime wherever you go with a quick 3.5-hour charge. The smart charging chip maintains battery health even after extended use. The open design ensures clear sound quality without interference, retaining the Echo Dot's remarkable audio capabilities. Installation is simple – simply plug and play, no messy wires required. Additionally, a user handbook is also included for simple setup.  Get your battery base right away!
Echo Dot Generation 3
Recommended Battery: Fanxoo ED3 Battery Base for Echo Dot 3rd Gen, Portable Charging Power for Alexa, Echo Dot 3rd Auxiliary Power Accessories (Not Include Echo Dot 3rd) (White-19W)
The Rechargeable Battery Base ED3 transforms your Echo Dot 3rd Generation. It is designed to provide limitless portability, allowing you to use your Echo Dot 3rd Gen anywhere without having to worry about power cords. The user-friendly integrated design allows you to charge your Echo Dot 3rd Gen while it is in the battery base. The 5000mAh capacity offers long-lasting performance with a quick 2-hour full charge. You can use it continuously for up to 6 hours at maximum volume or all day at normal settings. The built-in safety protection chip and sophisticated battery management system ensure maximum safety and peace of mind while in use. The battery is available for purchase on Amazon.com
Echo Dot Generation 2
Recommended Battery: Fremo Evo Plus Battery Base for Amazon Echo Dot 2nd Generation (Black)
Upgrade your 2nd-generation Echo Dot with a magnetic battery attachment for trouble-free and interference-free communication. The top-tier 5200mAh cell allows your Echo Dot to work wirelessly for over 6 hours, freeing you from continual plugging. With a simple 3-second press, you can turn the device on or off. The clever battery management technology protects the longevity of this device, allowing you to keep the power line connected without risk of damage. For maximum performance, recharge with the original Echo Dot power cable. Improve the usefulness and convenience of your Echo Dot with this seamless battery option available on Amazon.com
Echo Dot Generation 1
No battery pack is currently available for echo dot generation 1.
How to Set up Your Amazon Echo Dot for an Amazing Experience
Having gotten your amazon echo dot, you need to set it up to benefit from its wide array of capabilities. Here is how to do that.
Plug it in and observe an orange glow.
Download the Alexa app that is compatible with your device.
Turn on your Bluetooth and pair or connect with your echo dot.
You will then be shown an introduction video by Alexa.
You may now go ahead and customize it to listen to music and news, and do anything you desire.
Ensure you have a Wi-Fi connection for easy set-up.
How to Make Your Amazon Echo Dot Battery Powered?
The amazon echo dot is a device that's designed to be stationed in a particular position. However, certain situations and events call for having to change the position of the device. Although there are numerous products made to make up for powering of this device, they are pocket poking and would certainly not serve you as you deserve. 
Nonetheless, here is a range of dependable options for powering your echo dot battery.
Smart Speakers With Inbuilt Batteries
 It might interest you to know that you can connect to a Bluetooth that has an inbuilt battery, which is a portable device that can help keep your echo dot powered without necessarily being plugged in. This gives you the exciting experience of enjoying it both indoor and outdoor.
Portable Power Pack
A portable battery pack popularly known as power bank comes in handy as it allows you to power your phone, which can also be used to power your Amazon echo dot. Simply plug in your echo dot to the battery pack in the absence of an outlet. Just ensure that you always conserve your battery by unplugging your Echo dot at night or when not in use. 
Also, having a portable battery pack guarantees you at least 2-3 days of intense usage. Although many portable battery packs might be heavy because of their size, there are more efficient options. You can either get your preferred battery pack size or get a suitable cable and save yourself the hassle of not being able to enjoy your echo dot anywhere and anytime.
Does Amazon Echo Dot Need to Be Plugged In
The Amazon echo dot like the Echo needs to be plugged into a power outlet. The device does not come with an inbuilt battery so, it cannot hold power when unplugged. It is mainly used to control other smart devices in your home, which can be done through the smart speaker virtual assistant Alexa. Alexa enables your echo dot to constantly be smart and respond to your ever-changing voice commands.
By implication, you need to either be an existing user of Alexa or download it to enjoy your Amazon echo dot. The echo dot serves to connect Alexa to the other smart devices in your home or to your speakers. The whole aim is to give you absolute hands-free control of every device in your home through voice commands. You'll be surprised you can request for a joke, Uber, or pizza. 
Amazing Features of Amazon Echo Dot
The amazon echo dot is a pocket-friendly, pretty, and flexible device. At the mention of the default word "Alexa", this device is ready to carry out practically any of your voice commands. Better sounds can be achieved by connecting to a speaker.
However, you need to keep it plugged in and synchronized with the Alexa app to enable it to perform all its amazing functions, which include;
Alarm setting.
Automating other smart home devices to have absolute control of your home.
Connecting to Google calendar to make do-to-list.
Connecting to your favorite music and news sources.
Streaming of podcasts and games playing.
Weather and traffic information.
Make calls and send messages.
Access to various skills set, which further enhances the device's capabilities.
Finding and reading available books on your Amazon echo dot through your Audible or Kindle libraries.
Does Amazon Echo Dot Third-Generation Need to Be Plugged?
Yes, the Amazon echo dot third generation like the older generations have to be plugged into an outlet to operate. However, with an Amazon smart plug, you can control the outlet using a voice command.  This affordable and voice-controlled device comes in a sleek design with incredible audio quality. 
Just to add, it comes in three colors- sandstone white, heather gray, and charcoal. You will find it useful if you are the type that loves audio- quality without the need for additional smart speakers. 
Like the older devices, it also requires Alexa to execute your voice commands. Though you could use the echo dot third generation without Wi-Fi as a speaker, you still need Wi-Fi for connection to the internet
Features of the Amazon Echo Dot Third-Generation
Higher audio quality for your calls and music listening pleasure.
Listening to the news, weather forecasts, and other information as they are unfolding.
The setup and use are very easy.
Compatible with other Amazon smart devices.
Reliable and improved voice control assistance.
Automatic control over other smart home devices.
Simply put, the Amazon echo dot third generation is an improvement of the older ones in practically all aspects. You will find that it requires no extra cover, unlike the older smart speakers.
What Are the Differences Between Amazon Echo and Echo Dot?
To start with, the amazon echo and echo dot smart speakers share certain alikeness, which include:
They can both be operated using voice command with the aid of Alexa.
They can both be connected to the internet using Wi-Fi.
Both can be used to listen to music and news, or get valuable information as they are happening.
They both have action and mute buttons.
 They can both be synchronized with other Amazon Echo devices for easier control.
Having taken the time to pinpoint the similarities between the two, now to the differences, which you will understand better. This will ensure that you make a perfect choice.
| Parameter | Amazon Echo | Amazon Echo Dot |
| --- | --- | --- |
| Size and weight | Bigger in size, is taller and weighs more. | Smaller, shorter and less weighty. |
| Connection abilities | No room for connecting external speakers. | It has an audio output and can be connected to external speakers or other systems.  |
| Cost | It is quite expensive | Less expensive |
| External Buttons | It does not have volume buttons. Volume control is by means of clear voice command. | Has volume regulation button on it, plus it can still be regulated with voice command. |
| Speaker Tpyes | Its built in speaker is larger than the dot's. | Has a smaller built in speaker and may need to be connected to external speaker. |
Also, the Amazon echo dot has better audio quality when compared to the echo. If you desire to listen to music or are more concerned with audio quality, then the echo dot will be your best option. The audio quality is even better when connected to external Amazon echo dot speakers.
Worthy of note is the fact that the Amazon echo dot may be cheaper than the echo but when you consider the cost of getting an extra pair of speakers, it may cost more. However, this is incomparable to the numerous perks that this device presents.
Conclusion
Often, you may want to enjoy the pleasant company of your Amazon echo dot smart speaker where you have no plugin option. There is no need to worry as there are portable battery packs or a decent speaker with an inbuilt battery you can use. They can provide your echo dot with power for days of full usage. Indeed the Amazon echo dot is a perfect choice if you desire to have a smart home.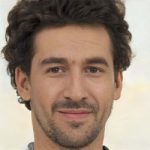 Sam has been a Smart Things expert for years and the author of DIY SmartThings. Recently he's really more into Nest smart devices and has a lot of experience with all sorts of projects from converting a regular Home to completely a smart home with the background degree in Electronics.