With the improvement in technology, controlling your electronic devices is now made easy right from your smart speaker, tablet or phone. The most recent question in the mind of Wemo smart plug users has been if the Wemo smart plug can dim light.
Absolutely yes, you can dim your lights with WeMo smart plug .Wemo has come up with a smart plug that can dim your lights from anywhere and this is called Wemo Dimmer. You can control the intensity of light of any room by connecting smart dimmer to your home Wi-Fi network to set up a wireless control for your light and this requires no subscription or hub. While away from home, you can remotely control your room, dimming lights from anywhere to dim the light and conserve the energy being used. 
Fix the Wemo smart plug into an electrical outlet, plug your electrical device into the smart plug, you are all set to control your device using the Wemo free app. You might be thinking how possible is it to have it all in control from anywhere in the world, a trial will surely convince you because, the set-up is amazing.
What Do You Need to Dim Lights Using Smart Plugs?
There are 3 basic features required to have your light in control which are,
A Dimmer
Compatible Bulb
Smart plug with dimming capability. 
Note: Buying the three features from the same brand is the best nonetheless, you can purchase bulb and dimmer from the same brand for compatibility sake, you can as well get a dimmer smart plug like the Kasa Smart Dimmer Switch. Perhaps you already purchase a dimmer and a compatible bulb, just get the Kasa Smart Dimmer and change your normal switch to Dimmer switch. 
Normal Dimmer Vs Wemo Smart Plug Dimmer
| Normal Dimmer | Wemo Smart Dimmer |
| --- | --- |
| Light can't be controlled when you are away from home.  | Control and dim your light from anywhere remotely. |
| It doesn't work with Amazon Alexa and Google Assistant. | Works with Amazon Alexa and Google Assistant.  |
Can you dim Wemo smart plug with Alexa?
Yes, you can dim Wemo Smart Plug with Alexa. Alexa helps you to take your Smart Plug a step higher by controlling it with your voice. 
Here is how to connect your Wemo Smart Plug to Alexa:
Fix the Wemo device to the switch: the device to be used is the Wemo Mini smart plug. Once plugged, the small LED above the device circular button will blink repeatedly white and amber to indicate that the device is powered. 
Launch the Wemo app: On your phone or tablet, launch the Wemo app and select 'Wemo Setup instructions'.
Under the Wemo Setup instruction, select the type of Wemo device you want to setup. 
Wi-Fi connection: On your phone or tablet, connect to the WeMo device Wi-Fi signal. 
Name your device: Go back to the Wemo app to name your device. This is for those that have more than one plug, for easy identification, naming the device is important. 
The named devices should be enlisted in the Devices menu of the Wemo app. Click the rules icon at the bottom of the page to set up schedules for when the device should turn on and off. 
Under settings on your Wemo app, select 'More' tab and click on 'Connect to Alexa'.
Click on Alexa: If the Alexa app has been successfully installed on your device it will open automatically and if otherwise, it will redirect you to the app store for download. 
Enable Wemo Skill: In the Alexa app, search for 'Skills' and then select it at the left hand side of the Menu. 
Connection verification: Click on the 'ready to verify' option displayed for connection verification.
Try turning on and off your Wemo device as this helps Alexa in identifying your devices.
In the Alexa app, confirm that you have turn on or off your Wemo device.
All the smart home devices connected to your network will be discovered automatically be Alexa. 
Smart home devices that are discovered will appear and if otherwise, from the left hand menu of your Alexa app, select 'Smart Home', scroll down to search for the WeMo device you have installed from the options available.
Once you have successfully installed your device, you can choose either to use the Wemo app, Alexa app or simply use your voice by saying "Alexa, turn my Wemo mini on or off". with this you have your WeMo device in control.  
Can You Dim Wemo Smart Plug With Google Home?
Absolutely yes, Wemo Smart plug works with google home in operating your light to dim its intensity. WeMo being known as an automation that helps to put your home light in control helps you to control light while at home or faraway.
Interestingly, not only can you control WeMo smart plug with your fingers, in situations whereby you wish to dim your home light and your fingers are busy, what do you do? This is what Google home afford you, with just a simple voice command, the Google Assistant helps to control WeMo smart plug. Just link your WeMo devices to a Google Assistant enabled device and say to Google "dim the lights". Just that easy!
Kasa Smart Dimmer
Kasa smart dimmer is a single-pole switch that has a dimmer control which helps to regulate the ambience of light in your home. The kasa smart dimmer switch can be toggle on or off also, you can press the dimmer button to either increase or decrease the light brightness.
For Kasa Smart dimmer configuration, it is done by enabling the Wi-Fi connection on your phone/tablet using the Kasa mobile app with no hub required. Once it is configured, you can now operate the switch by voice using Alexa or Google Assistant. 
What are the different things you can do with Kasa Smart Dimmer?
Control light from anywhere: You can turn your light on and off from anywhere using the Kasa app on your phone or tablet. 
Gentle off: It helps you channel the brightness of your lighting to fade off with just a click or double click on the switch or use your voice assistant to regulate the light. 
Voice control: Kasa Smart Dimmer works with Alexa and Google Assistant to enable voice command to control the ambiance of light in your home. Seeing a movie at night and you want a dim light for a perfect view, with your voice assistant, you have the light of your living room under control. 
Scheduling: You can set your Smart switch to turn on or off automatically by using schedule while you are away from home and this will help you in conserving energy as well. 
Note: The Kasa Smart Dimmer requires a neutral wire which will allow the switch to be powered while it simultaneously allow the lightning circuit connection to turn on or off your light. It does not require a hub, once it is connected to your secured 2.4 GHz Wi-Fi network, you are good to go. It also works will all TP-Link smart home devices which allow easy control of the app from your mobile app. The HS 220 series of TP-Link smart home device have the dimmer feature and from the series, the specific dimmer type of the TP-Link are those of the halogen and incandescent category. 
Take away from this article
It has been established in this piece that Wemo smart plug can dim lights and can be operated from the comfort of your home and anywhere. 
Aside from Alexa and Google Assistant, WeMo also work with Apple Homekit which implies that you can control your WeMo Dimmer with the Apple Home app and Siri from your iPad, iPhone, Home Pod or Apple watch. Just ask Siri to dim the light to have a serene environment for movie night. You can also prevent or minimize bright light blinding with night mode by setting the dimmer to lower the light intensity on schedule. 
More than dimming of light, Wemo perform some other amazing functions. Wemo has a long press feature which allows you to set any number of other Wemo devices to respond to a two second press of the Dimmer button. The long press feature can also be used to turn on or off all Wemo light and while away from home, you can set your Wemo light to away mood.  
Wemo also work with IFTTT (If This, Then That) for automated recipes. IFTTT is a free web based service which has an amazing features and provides a range of possibilities for your Wemo Dimmer. To find recipes for making your Wemo Dimmer control lights based on real-world events, visit IFTTT.com, you will receive push notification on light activity and many more. 
What are you still waiting for? Give Wemo smart plug a trial!
Check out my best recommended smart plugs and dimmers in the link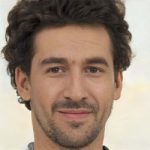 Sam has been a Smart Things expert for years and the author of DIY SmartThings. Recently he's really more into Nest smart devices and has a lot of experience with all sorts of projects from converting a regular Home to completely a smart home with the background degree in Electronics.