Smart plugs have changed the way we use electricity and without moving much in the home, we can control all the devices using smart plugs. But we are not sure whether these smart plugs are smart enough to control the electricity spikes and save without damaging the expensive devices.
To answer your question, smart plugs do not have surge protection, but you can use the smart plugs on surge protectors to save your devices by not damaging them. I see some smart plug manuals saying, do not use the smart plug on surge protector, but I don't see any issue in using them. I have been using the smart plug on surge protector for more than a year and it works perfectly without any issues.
I have connected in the opposite sequence as well, Smart Plug -> Surge Protector -> 5 of my work devices, like my laptop, monitor, xbox and mobile charger and all the things work perfectly without any issue. But ensure you are not drawing more electricity than what your smart plug is capable of.
Luckily, smart plugs manufacturers are coming with smart power strips with surge protectors and they are ETL certified surge protection shields from sudden power outages.For example instead of buying 6 smart plugs, you can buy a power strip with 6 outlets and each outlet acts as a smart plug. You can also monitor how much electricity each device consumes and can control these smart strips without need for any smart hubs.
Undoubtedly electricity has been seen to make up the backbone of our today's modern world, adding to an overload in our current energy ecosystem and electricity grids all over the world, majorly due to the increase in demand on energy caused by an increase in urbanization over the past decade. 
For this reason, there exists an urgent need to move towards a smarter energy infrastructure that is more efficient and interconnected. Using smaller localized and distributed energy generation, incorporating renewable sources of energy, helps create a dynamic energy ecosystem wherein the modern consumers of electricity can also play a vital role in a distributed generation of power. Smart plugs are especially great
Understanding the meaning of these terms is crucial before going further, to avoid confusion, because they are called differently in various countries. 
Smart Plugs
They look like single port power adapters and are connected to your wall outlet (power socket). It then communicates with your smart devices, usually over WiFi but sometimes using Bluetooth. What makes it smart is a link to a mobile app that lets you command the outlet from your device. Once the outlet is smart, any device you connect to it becomes smart. This signifies that you can turn off a lamp or start the slow cooker with a swipe of your finger- no matter where you might be.
Furthermore, if you do not even want to do that quantity of work, you can set up a schedule and let the electronic devices connected to your smart plug take care of themselves. You plug another device using your smart devices- such as your Amazon Echo or smartphone app. 
There is no "surge protected" logo/text to be seen on the plug- making people wonder if this means that the device is wholly unprotected. Due to that, people sometimes plug their smart plugs to power strips and surge protectors to be safer. While this can be safe, carrying out this method can be dangerous if the wattage specification on the surge protector is not followed correctly. Smart plugs are also bulkier and take up more space; thus, it can cover up outlets on your power strips. After seeing the demand for surge protection, it is necessary to explain what surge protectors are. 
Surge Protectors
Surge protectors (or spike suppressor, or surge suppressor, or surge diverter) is a piece of equipment or device designed to shelter electrical devices from voltage spikes, sometimes caused by mismanagement in the local distribution network. Alternatively, it could include those caused during a thunderstorm. Lightning hit some local power units, causing a massive amount of electricity to be absorbed- and then distributed to the nearby houses. 
Such surges can overload your electrical devices and short out internal circuitry. This may lead to lasting damage to your devices. A surge protector attempts to restrict the voltage supplied to an electric device by either blocking or shortening to ground any unwanted voltages above a safe threshold- your house's floor will not be affected. Systems used to reduce or restrict high-voltage surges can include one or more types of electronic components. 
Some surge suppression systems use multiple technologies since each method has its strong and weak points. Some operate primarily by diverting unwanted energy by using a safeguarding component connected in series with the electrical feed to the protected load and may shunt the unwanted energy like the other systems. 
Granted, electricity is not entirely perfect. Although you desire it always to be delivered to your house, it often is not. The supplied amperage/voltage moves up and down a bit – meaning that your house's electrical equipment frequently has to deal with little variations in the electric supply. 
Power Strips
these are long power outlets or electrical units that allow you to plug multiple electrical devices into them. Then, the power strip connects into your wall outlet. Be aware though of the possible appliance usages that may affect voltage spikes. Just because a power strip has six outlets on it does not mean you should plug in six devices. To avoid tripping a breaker, restrict the number of large devices. 
There are also devices that you should never plug into a power strip, such as a refrigerator and freezer, coffee maker, toaster, slow cooker, microwave oven, space heater, another power strip. These appliances have higher power capacity and need to be plugged directly into a wall outlet. In the case of a hairdressing appliance, you can limit it to one appliance on the power strip. Note, always plug power strips directly into the wall.

I am going to summarize the main points: call it a conclusion. Smart plugs are beneficial, but they limit the amount of appliances that can use them at a time, while others can not use them at all. Surge protectors are incredibly essential to ensure the safety of devices in a case of voltage spikes caused by either lightning or mismanaged electricity distribution network.
The surge protector guards against this by directing the power surge away from your treasured electronics, towards the ground (as in, the literal ground outside your house- which is a crucial part of electrical installs. Your house's floor would not be affected). 
You can connect a smart plug into devices as long as you follow the wattage specifications. If you don't feel comfortable using a smart plug, a smart power strip is the best solution which will also have surge protection. Most of all are super convenient- whether you are on a chairlift or lounging at a beach, you can be in total charge of your appliances at home. Alternatively, you can set a timer to schedule your devices to turn on and off automatically so you can relax down and enjoy it. A smart plug is no doubt expected to be in high demand in the coming years. 
Kasa Smart Plug Power strip is the best in the market and you can monitor all the energy consumption of the device while protecting all your devices. This power strip also comes with USB outlets with surge protection.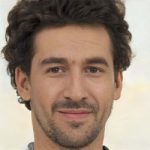 Sam has been a Smart Things expert for years and the author of DIY SmartThings. Recently he's really more into Nest smart devices and has a lot of experience with all sorts of projects from converting a regular Home to completely a smart home with the background degree in Electronics.