You finally decided to join the party, and you are starting with your newly purchased accessory; Homekit. Cool! Just to let you know that this is one of the easiest to connect and use platform for the home.
With the Apple Homekit, you can be assured of easy setup as well as a secured connection. What then is an Homekit? Homekit is like a support, or better still the structure where all products of automation in your home are connected and interact with one another, which gives you control with the use of the Home app for iOS devices and Siri.
This means that, if you purchase accessories for your home that is Apple Homekit compatible, you also purchase what meets the standard for performance and security of Apple. So, without further ado, let's look at the best smart plugs out there for Apple Homekit.
The best feature about wemo is it supports all the three voice assistants, Siri, Google Assistant and Alexa, most of the smart plugs are not coming up with this feature.
| Features | Description |
| --- | --- |
| Time to Set Up | Less than 5 Minutes |
| Waterproof | Its not water proof, |
| Outdoor | Dont use for outdoor, wemo doesnt have outdoor smart plug |
| Timer | Yes, you can set timers |
| Garage Door Opener | Yes, you can use this for garage door opener. This smart plug supports 1800 watts and most of the garage door opener will have 1100 to 1400 watts, ensure this smart plug is protected properly and not exposed to water. |
| Air Conditioner | It depends, if you are using centralied air conditioner(AC), it may not work, if you are using an AC for a single room, it might work, check the manual of your air conditioner. If your air conditioner uses less than 1800 watts you can use this smart plug for air conditioner |
| Turn on TV | Yes |
| Dim Lights | No, there is another smart plug from wemo, that can work to dim lights, its called wemo dimmer |
| can use on Power Strip | Yes, I dont see any issue in using smart plug on power strip |
| Surge Protection | No |
| Energy Monitoring | No – Wemo has another expensive smart plug which you can monitor the energy consumed by the device. |
| Google Assistant and Google Home | Yes |
| Siri | Yes |
| Schedule | Yes, you can schedule |
Is Wemo smart plug as good as it gets for smart plugs? Well, let's find out.  Belkin's are the brain behind Wemo, and it is part of their smart home brand. They offer switches, dimmers, and smart plugs. However, our focus here will be on smart plugs and dimmers. 
The Wemo smart dimmer is a simple replacement solution for your home lighting. It's just one pole, connects to Wi-Fi, and can be controlled from anywhere in your home. It allows scheduling if you want your lights to come on at particular times of the day.
It has dimming features that control the brightness of your light during night time and the early hours of the morning. Your 5year old don't need to call on you because everywhere is dark and they need to use the bathroom.
The brightness can be reduced and still allow your kid to make out their way to the bathroom. Light can be controlled manually from the switch or by making use of the app. 
Wemo dimmer allows you to set or control the atmosphere of any room from anywhere in the home or even outside the home, when on vacation without the need for a hub or subscription.
Wemo smart dimmer works perfectly with Apple Homekit. This means, your Wemo smart dimmer can be controlled from your iOS devices and responds to Siri. Now you can ask Siri to dim your kid's bedroom light while on your bed, or away for holiday and grandma is babysitting for you, you can dim the light in the home from anywhere. 
Wemo smart dimmer can replace almost any traditional switch, except a 3-way switch.
Wemo smart dimmer works with any bulb type and can dim your light without a single flick, allowing you to enjoy and maximize the dimming range. Wemo smart dimmer works with iOS 10 or higher, and Android 4.4 or higher. So much about Wemo smart dimmer. Let's now take a look at Wemo smart plug.
Wemo smart plug/Wemo smart mini plug is a single outlet that allows you to turn on and off appliances connected to it. It allows you to control your electronic devices and appliances plugged into it. With the use of the free Wemo app, you can control your device from anywhere in the world. Cool! If you think your kids left their room TV on while you all were in a hurry to catch your flight to the Caribbean for your holiday, no worries! You can turn off the TV before you board the plane at the airport. Talk about technology!
Wemo smart plugs' design is compact, allowing you to make use of an extra outlet on your electrical wall outlet because it conveniently fits in, and still leaves room for any other plug. Wemo smart plug also allows you to set automatic schedules for your appliances and can randomly power your lights and fans if you set it on away mode. This will help to prevent opportunistic burglars.
Wemo smart plug is Apple Homekit compatible. It works with iOS 10 or higher, and Android 4.4 or higher. Both the Wemo smart plug and dimmer have their components made with electrical and fire safety put into consideration. They are UL certified and have a warranty of 3 years.
The Wemo smart dimmer and Wemo smart plugs have their prices from $60 and above and $18 and above depending on the vendor.
Works with Apple Home, Alexa and Google Assistant. This is another best smart plug
The Meross smart plug for Apple Home is a Wi-Fi smart plug that connects to any 2.4GHz Wi-Fi connection and does not require a hub, ZigBee, or Z-wave. The Meross smart plug comes with a button on its side that allows you to manually turn it on/off if you need to.
Setting it up for use is very easy. Once Apples' Homekit app has been downloaded into your iOS device, next is to open the app and hit the "+" option, which means to add a new device.
This allows you to scan the QR code that is on the side of the smart plug. Once you do this and follow the instructions, your smart plug can be all set up in less than 5 minutes.
Awesome! One thing to note about this brand is that it is not as compact as Wemo smart plug. It may obstruct another outlet on your electrical wall outlet, making it difficult to plug something else in the free space. So, you may want to check the positions of your socket before plugging it in. 
The MSS620HK Meross smart plug is a pretty interesting brand. It has been designed for both indoors and outdoor uses and has an IP44 rating.
So, if you think you need a smart plug, maybe for an unplanned party outdoors and the order may not arrive quickly enough, you could take this smart plug outside and it would still be okay.
This brand has dual-socket/outlet, and each can be controlled independently of the other. You can create schedules with this smart plug as well as set automatic timers. The Meross smart plug works brilliantly with Apples' Homekit. Depending on the vendor, this smart plug at an average costs $30.
This is another quality smart plug for Apple Home. The Refoss smart plug can be controlled from anywhere, which allows you to turn on/off your electronics, irrespective of where you are as long as you are connected to the internet.
No need going back home because of your air conditioner you remembered later on that you did not turn off. Just do it from the app on your mobile device. It is voice-controlled.
It has schedule and timers that allow you to set working routines, as well as automatic working time for your appliances. It is ETL and FCC certified, having a fire inhibitor covering. This makes it a safe product.
One awesome thing about this smart plug is its compact size, which allows users to maximize the use of your electrical wall outlet. Also, the Refoss smart plug has a longer Wi-Fi range. This smart plug costs about $22.
When you talk about third party support, features, and affordability combo, you are certainly looking at the iHome ISP6 smart plug. This smart plug uses the iHome app, which is available to iOS users and works with the Homekit.
From the home screen of the app, you can view and control all your connected devices. It supports scheduling, timers, and preset routines, for instance, a school night preset routine will turn off all TV in the home. Smart! Your devices and appliances can be grouped into rooms, and your rooms can be further zoned.
This brand has an indicator light for when it is powered and when Wi-Fi is connected. You get the option for rules. This option helps you schedule what appliances or devices need to come on at certain times of the day.
It is very easy to install and use, as well as its compact design, which makes it a great space manager. This plug can be bought from major online markets at about $27.
If you're looking to control your electrical appliances using the Apple Homekit, and still have a record of power consumption by these appliances, then you may want to get an Elegato Eve energy.
This smart plug brand allows a seamless setting of schedules for your electrical devices and appliances so that your appliances can come on/off either you are home or not and without an internet connection.
Truly seamless! Elegato Eve energy like other smart plugs can be controlled about anywhere. It is designed with wireless motion sensors that help in detecting motion or movement. This comes in handy, as it can be set to facilitate automated activities, like turning off all light or any other electrical appliance once the last person home steps out.
This is important for energy conservation. Elegato Eve energy is TUV certified, powered by Bluetooth, which gives it more power efficiency compared to Wi-Fi smart plugs.
This brand offers security from hackers and has child safety features that make the in-built shutters are the end to close up when no appliance is plugged into the device. Elegato Eve energy works very well with Apple Homekit. You can get it for $46 from online shops.
Satechi Dual smart outlet like the name implies is a two outlet smart plug. It affords your home the simplicity and yet smart like you are looking to have. Satechi dual smart plugs allow the automatic control of appliances/devices or remotely doing so from your smart mobile device.
Satechi smart plug is great for creating preset scenes (a good morning scene, for instance, could turn on the coffee maker, put on the bathroom light and turn the heat on the kettle). This brand is compact in design even as a dual smart outlet, allowing you to connect two separate appliances without obstructing an additional outlet on your wall.
It connects to 2.4GHz, Wi-Fi, allows scheduling and timing, and measures energy consumption by your appliances. Another opportunity to save on your electrical bill since it measures the energy consumption of an appliance.
This can help you schedule when such high energy consuming appliances should come on and how long they should stay on. Its input voltage is 120V and the maximum AC output is 15A 1800W. Satechi smart outlet works well with Apple Homekit. It costs about $60.
Signify is the brain behind Philips Hue smart plug and it is just that accessory you may need to turn your traditional light into a smart light if you are not considering buying a smart switch or smart dimmer. It connects with Bluetooth rather than Wi-Fi.
It comes with a 2-year warranty, and its IP rating is IP20, which means it has no protection against water, only the protection against solid objects. This makes it a strictly indoor smart plug. Its software is upgradable. It works with Apple Homekit, but through the Hue bridge ( this is very he brain box of the hue ecosystem.
The bridge is what interprets the command to your light). The downside of the Philips Hue smart plug, however, is that only light can be connected.
If you have any other appliance(s) you wish to "smartify", you may need to look at other smart plug options, but if you are looking to just making your light smart, then Philips Hue smart plug is a great choice, with a price tag at $40.     
Eve energy strip is another brilliant tech from evehome. It consists of three outlets that can be controlled individually. Each outlet has a generous 90-degree spacing, that allows maximum utilization of outlets.
Eve energy strip helps you track power consumption and also safe energy by turning off devices, appliances, or equipments not in use, rather than having them on stand by mode, which accounts for about 10% of energy consumption by a household.
It is compatible with Apples Homekit and can be used to set scenes in the home. Two interesting features about this energy strip are; firstly its protection against over-voltage, over-current, or surges in electricity, protecting your favorite appliances and pieces of equipment from sudden spikes or fluctuations in electricity.
 Secondly, it offers protection of your data, as there is no transmission to a cloud server. Talk about keeping it private! The price for this energy strip starts at $71, depending on the seller.
ConnectSense Smart Outlet2 is a dual smart outlet, with each controlled individually. This smart outlet allows real-time energy monitoring and allows voice control command for your appliances, pieces of equipment, or devices.
It connects with Wi-Fi and has a seamless setup and configuration process. It works with Apple Homekit and can be controlled just about from anywhere, without the need of a hub. This smart outlet comes with a 2.4amp USB charging port for faster charging of your smart devices. For $60, you can get this smart outlet.
The Legrand Pass & Seymour HKRP20 smart switch is an easy to set up, compact design smart switch that works with Homekit and does not require a hub.
It connects to your 2.4GHz home Wi-Fi connection.  Also, you have the option for creating scenes and activating these scenes by just voice commands, such that telling Siri goodnight could turn off the lamps in the home. No wiring or installation is required to use it. 
All you have to do is plug it into an electrical wall outlet and plug your lamp into it. Another awesome tech! You can get the Legrand – Pass & Seymour HKRP20 Smart Switch for $40.
Thinking of having different colors of light for different moments at home? Well, here you have! Philips Hue white and color Ambiance 4-pack starter kit is all you need. We are not talking about shopping for different bulb colors.
We are talking about having a range of 16 million colors to choose from in this starter pack kit. 16 million shades of colors! Whether you want a different light for movie time, game time, or just a relaxing time, you can make your light color choice.
Awesome still is your ability to sync your preferred light color to that moment and be able to recall it again if you want to with just a voice command. Pretty awesome! With the connection via the Philip Hue bridge, you can control your lighting from your iOS devices or through voice commands.
You can also preset schedules and set timers so that you can have a certain color of light at a certain time and to stay on for how long you want it to. This starter pack kit can also be preset to mimic the breaking of dawn, so that the light comes on softly, like the rising of the sun. Sounds better than the yelling alarm clock!.
Its dimming features are superb, giving you just the perfect amount of brightness you need, not too much, and not too little, just about the right amount. It can also be controlled from anywhere. No need cracking your memory to know if you remembered to put off the light. You can check on your smart device and do so if not. The price for this starter kit starts at $199.
This is another awesome Apple Homekit compatible smart plug. It does not require a hub to connect, quite easy to install and use, and can be controlled from anywhere. Even if your home Wi-Fi is down temporarily, it will still function at its best.
You want to know why? It's because it connects with Bluetooth and not Wi-Fi. You can create schedules with this smart plug, and it can be controlled by voice commands to Siri.
As a standard indoor smart plug, it can control appliances and electronics throughout the home as well as control small lamps. Though termed standard, it still comes as a pretty awesome smart plug. This smart plug costs about $35.
We do hope you found this article informative enough to help you make your choices or choices about the best smart plugs for Apple Homekit.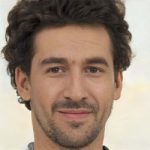 Sam has been a Smart Things expert for years and the author of DIY SmartThings. Recently he's really more into Nest smart devices and has a lot of experience with all sorts of projects from converting a regular Home to completely a smart home with the background degree in Electronics.