What Is It Worth For?
A fantastically designed speaker is packed with Sonos's smart system. Big in size, easy to set up, appealing design, powerful sound, Apple Airplay 2 compatibility, simple controls, the superiority of Trueplay, Ethernet port, supported with 80+ services. The multi-room connectivity helps connect all other Sonos devices wirelessly.
What Is It Not Worth For?
Comparing the features with options available in the market, Sonos Play 5 is expensive. Large in size, No Bluetooth, so obviously you can not connect your smartphone with it.
The Bottom Line
This device is impressively excellent in the sound quality. Whether it's a bookshelf or your computer table, this sophisticatedly designed speaker can fit in any part of your room. If you don't have an issue with price, then you should go for this device.
User Experiences
Good:
A User from amazon.com says -I've been using the Sonos Play 5 for two months now. The sound is truly impressive. Previously I had Bose Soundtouch 30. Both are great smart speakers. However, Sonos Play 5 is more powerful and comprehensive. I will suggest that everyone try this smart speaker. Sonos Play 5 can be connected to my CD via AUX port and then transferred it to other Sonos devices around (great). I am going to buy another Play 5 (stereo) later.
Another user from Reddit.com Says – Whoever has purchased the Sono system, must be aware of its manufacturing qualities. Sonos Play 5 is a little monster. While reading a review on YouTube, I got thrilled by its powerful sound, as the music video was on. No matter what you are listening to, Podcast, rap, or radio, the sound is super awesome. The High and rich bass sound is convincing. The box design is delicate and elegant. In my opinion, this high-quality box doesn't deserve to be put on windows will.
Bad:
A User from Amazon.com says- Actually, it should be the last thing you would for your cash. From the start, we were eager, yet in the previous few months the part has become something else, don't know what? Everything just messed up, can't be recognized. It just makes you wiped out; however, the look is still pleasant. Such an awful quality for a lot of cash? It is an endless cheek. Sadly I will give it one star. We are currently so disappointed that we might want to through it from a high cupboard and let it die.
A user from Reddit says- I was amazed by Sonos One that how the small speaker produces such great sound, but I found Play 5 a little disappointing. The design is extraordinary, and as far as size and weight, my desires were somewhat more substantial. 
In terms of sound, the Sonos Play 5 doesn't offer substantially more than two small Sonos One could (even at a lower cost). Without a doubt, Play 5 makes it somewhat louder; however, I noticed from 3/4 volume that the amplifiers don't follow and regulate.

Is This a Smart Speaker?
Before you made up your mind on buying Sonos Smart speaker Play 5, let's dive deep to look at its smart features.
The very first and exciting feature is capacitive touch controls, touching to the right will increase the volume and left will decrease. To change the track, you have to swipe from one side to another. Isn't it's smart?
For online streaming, it has options – Ethernet port, and wireless connectivity too, so online music will not be a hassle.
The Sonos mesh network technology is absolute comfort; you don't have to carry all those wiry speakers rooms to room with you. Just pair all your audio set up with Sonos Play and enjoy the same tone all over the house.
Sonos Play 5 Official Video
Alternatives For Sonos Play 5
Now let's have a look at the variety available in the market, other than the Sonos Play 5.
JBL Boombox
The first alternative on the list is JBL Boombox, a lightweight Bluetooth speaker with a great sound full of bass.
Features- With a handle on the top, the JBL Boombox is quite easy to carry. Wireless Bluetooth streaming, 24 hours of battery backup, IPX7 waterproof technology, monstrous sound, High bass, 20,000 MAH Li-Ion battery, JBL Connect+, 3.5 mm audio input, 4-inch woofer, two tweeters (20mm).
The IPX7 waterproof technology allows you to enjoy your pool parties without worrying about your smart device. It can handle splashes of water with absolute ease so it will be your great beach companion.
The wireless Bluetooth connectivity will turn you into a DJ. You can connect up to 2 smart devices with it and share your playlist. Rock the party!
Pros
Powerful sound quality
Bluetooth connectivity
Easy to carry, portable speaker
Long-lasting battery
Pairing up to 100 speakers
IPX7 waterproof rating
User Experience – A user from Reddit.com Says A few years back, I got it on a Christmas, and it's still working as new. So far, a great speaker in the market. After customizing my JBL Boombox with WVU design, I love it more.
Cons
Somewhat expensive
EQ lacking app
6 to 7 hours of recharge time
A User from Amazon.com says- Lack in audio quality (I am also using HK Onyx studio4, and that's much then JBL). The Bass also gets weak on low volume. The tweeter sound is Harsh. The only thing which I like is its battery backup. I hope that JBL will release a better firmware update to fix the sound quality issues.
Bose SoundTouch 30 wireless speaker
With the traditional quality control, Bose brought up yet another smart product, Bose SoundTouch 30 wireless speaker.
Features- Bose SoundTouch 30 is compatible with Bose smart app. Wi-Fi (802.11 b/g/n) and Bluetooth, Ethernet output, 3.5mm AUX input, MP3, WMA, AAC, FLAC, Apple Lossless audio formats, Type A USB, OLED Screen, Remote Control are available in this device.
 It allows you to wirelessly stream your favorite music via your smartphones, tabs, or PCs.
It also has an OLED screen that provides a display of song, artist, station and connectivity information. The IR remote helps you control the device from a distance.
Pros
Rich bass sound
Multi-room connectivity
Wireless and Bluetooth streaming
Amazon's Alexa support
Excellent sound quality
User Experience – A user from Reddit.com Says I have heard a lot that Bose smart speakers are excellent. I had JBL speakers before and never thought of changing them. But it was a false perception. The new Bose SoundTouch 30 is terrific and quite better.
Cons
Only six built-in presets
Average Remote sighting
A little sound distortion on highs
Not supported with AirPlay 2
A User from Amazon.com says- The sound quality is good, but the software functions are below average. It's challenging to set up a device. It may need to be set up again if it doesn't work because there is no automated troubleshooting. But it works perfectly with the Bluetooth.
Bang & Olufsen Beolit 17
Features- Designed like a bucket, the B&O Olufsen Beolit 17 is filled with 360 degrees sound technology. Bluetooth Streaming Audio, 1 x 5.5" Full Range Driver, 2 x 4" Passive Bass Radiators, USB Type C, 3.5mm Stereo Audio Output, 2200mAH Lithium-Ion battery.
The impressive Bluetooth speaker has a phenomenal sound dispersion; no matter wherever you put the Beolit 17, it will produce room-filling sound because of its 360° sound technology.
Low battery notifications can irritate you but Beolit 17 has sorted a solution for this. It has a long-lasting battery, which gives 24 hours of playtime on a single charge. With the 45W power charger, it gets back in action faster.
Pros
Remarkable Sound
Aluminum Body
Fast Charge
24 hours of battery life
User Experience – A user from Reddit.com Says I replaced it with my SoundLink 3 and very much satisfied with my decision. It's really a miraculous device, performs well with rich bass tracks. I didn't have any problem with the battery yet.
Cons
Expensive
Distortion on high volume
A User from Amazon.com says- Just bought the Beolit 17 and sound is great, the only problem I have face is I am not able to pair it with Beolit 15. I purchased another Beolit 17 for pairing purposes.
Bose Surround Speakers 700
Features- Don't just listen to the sound, feel it with Bose Surround Speakers 700- bullets, explosion, cars racing and many more. Sounds like a Home Theatre, Dual Surround sound speakers, Wireless connectivity, AC2 adapters and power cords are some of its features.
The speaker sounds like a home theatre; the surround sound and 360-degree technology will make you feel that you are in the middle of action scenes.
The Bose 700 Surround speakers are compatible with Bose Soundbar 500 or 700, which makes them a complete home theatre set. The sound is awesomely huge.
The speaker has a built-in wireless adapter for pairing purposes. As they are not portable speakers, so they do have a couple of cables to attach for power purposes.
Pros
Omni Jewel speakers
360° sound technology
Simple to setup
Wireless audio receiver
User Experience – A user from Reddit.com Says The speaker is stylish, and the sound is also impressive. Very easy to setup. I am still shocked that they are that good. It works perfectly with my Bose Soundbar 700.
Cons
Not a portable speaker.
Speakers need a power socket
A User from Amazon.com says- The sound is average. I am upset with the sound quality. To hear the sound, I need to sit very close to the speakers. They are completely not worth the price.
Marshall Woburn II
Features- The tremendous Marshall's Bluetooth speaker is here, Woburn II has the classic retro looks with marvelous sound quality. It has Bluetooth 5.0, 30 feet range APX technology, frequency range 30 – 20,000, RCA, 3.5mm audio input and Bluetooth app compatibility.
The Marshall Woburn II is outstanding in sound; the device handles all the sound highs and lows quite smoothly. Low bass and trebles are clear; the mid range is almost realistic.
It's typically a Bluetooth speaker, so don't offer any voice assistants like Google or Alexa. For wireless connectivity purposes, it has a high range of Bluetooth integration. You can connect your smartphones, tablets or laptops with it easily.
Pros
Powerful sound quality
Smooth high and mid-range
Nice and chunky controls
AptX Bluetooth
Retro design looks
Versatile app with EQ settings
User Experience – A user from Reddit.com Says The setup is easy, and the Marshall app is beneficial. The sound is super awesome. Pulling to the full volume, it may awake my neighbors. Haha. It's not very cheaper but the performance worth the money.
Cons
No WI-FI connectivity
Expensive comparing to its features
A User from Amazon.com says- Bought my first Woburn and absolutely loved it. But after almost six months it starts losing the power itself, and after that, it starts losing the Bluetooth too. I bought a second one, and it also has the same Bluetooth issue. Very disappointing!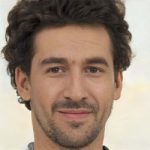 Sam has been a Smart Things expert for years and the author of DIY SmartThings. Recently he's really more into Nest smart devices and has a lot of experience with all sorts of projects from converting a regular Home to completely a smart home with the background degree in Electronics.