XB32 Bluetooth speaker is a portable speaker with powerful drivers and ruggedized frame. It is perfect for those looking for a versatile playback option for both outdoor and indoor situations. The app settings, Party Booster and LED lights add more benefits on top of its superior sound quality. It's also lightweight and very portable.
Sony SRS XB32 Battery Life – According to Sony the battery life with lights on with extra bass mode is 14 hours and with lighting off with standard mode the battery life is 24 hours. The quality of the mic is not the best in the market. The brand needs to improve on the mic output. Also the DSP can have an unpredictable mix at times.
Bottom Line
Just like other portable Bluetooth speakers, the XB32 comes with its flaws. But the benefits far outweigh the downsides. If you are looking for a portable and high-performing Bluetooth speaker with great sound output, this unit is highly recommended.
User Experiences:
Good:
A user from Reddit.com says – the speaker has great bass with awesome sound. The features are certainly more fun to use. For the affordable price, the speaker is fantastic and delivers exceptional audio sound. And the sleek and portable design makes it easy to carry whether indoors or outdoors.
Another user from Amazon says – I bought this as a gift to my daughter, and she loves it.  I've owned some Bluetooth speakers in the past, but none can be compared to this one in terms of sound quality. And the affordable price makes the speaker even more impressive.
Bad:
A user from Reddit.com says – the speaker has good sound quality but there is a problem with the connection. The charging connection is always fluctuation and not very responsive. I've had this speaker for less than a year, so I don't know if it's a defective issue. That's the only thing I don't like about the speaker.
Another user from Amazon says – The battery life is not as long as I expected for a speaker that has such a good sound quality. It will be great to have a longer lasting battery for this speaker.
Is This A Smart speaker?
The speaker is not considered Smart speaker because it doesn't have voice recognition system. It is a portable speaker that lets you enjoy your music by giving off impressive sound output. The Bluetooth speaker may not offer the features of a Smart speaker, but it's packed with features that will give you immersive music experience.
Sony SRS XB32 Official Video
Alternatives For XB32 Extra Bass Portable Bluetooth Speaker
We have seen the overall features of the XB32 Bluetooth speaker. But there are some other speakers that can serve as alternative in case you don't fancy this one. Let's find out other Bluetooth speaker options with similar features like the XB32 Bluetooth speaker.
JBL Flip 5 Bluetooth Speaker
Price: $99.95
JBL Flip 5 features:
If you are not so convinced about the XB32 Bluetooth speaker, this JBL Flip 5 stands as a good alternative.
JBL Flip 5 has premium JBL sound quality, IPX7 waterproof, 12 hours of non-stop playtime as well as wireless Bluetooth streaming.
The Bluetooth speaker is lightweight and completely waterproof. It means that you are going to enjoy its services even under wet environment like the beach or close to the swimming pool.
There is more than 12 hours of playtime for this unit, as the battery takes you along for most part of the day.
The speaker is also compatible with different types of devices, which gives you lots of connecting options.
Pros
Durable design
Innovative sound technology in a portable device
It offers up to 12 hours of non-stop playtime
It has IPX7 waterproof features, which makes it ideal for using outdoors
The speaker has wireless Bluetooth streaming capability
User Experience: A user from Reddit says – the sound quality is superb, and since it's offered at an even cheaper price than other speakers out there, it's more impressive. The speaker really exceeded my expectation, based on how much I paid for it.
Cons
No speakerphone connectivity or voice assistant
Battery doesn't last long at full volume
A user from Amazon says – I don't see any improvement of the Flip 5 from the previous model. The speaker is still mono, and no one wants to hear something only in mono these days.
Bose SoundLink Bluetooth Speaker II
Price: $99
Bose SoundLink Features
Bose needs no introduction when it comes to sound system. The brand has been producing to-performing sound gadgets for the past few decades. This Bose SoundLink is one of the impressive products the company has produced. 
The Bose SoundLink is a compact and portable Bluetooth speaker which produces impressive sound, despite its small size. It has speakerphone capabilities and is resistant to water as well. When you add the fact that the speaker is affordable with 8 hours of battery life, you will understand the overall worth of the speaker.
Pros
It comes with voice prompt for easy pairing of devices
The speaker is equipped with two SoundLink speakers for either stereo mode or party mode
It has built-in mic for speakerphone
It features Bluetooth 4. Wireless technology
You will enjoy quick pairing with other devices
User Experience: a user from Reddit says – I bought the speaker with an Echo dot. It was very easy to set this thing up, and I started enjoying an immersive sound experience shortly after. The sound is much better than the Echo or the Dot model.
Cons
The speaker is not as durable like some other models
It does not come with a wall plug for external power connection
A user from Amazon says – In terms of sound, this is the best portable speaker I've used. But I couldn't give it the complete stars because of the absence of a wall plug. Yes, the battery is great, but it would have been better if there was a wall plug included in the package.
Amazon Echo 3rd Gen Smart Speaker
Price: $99
Amazon Echo Features:
The Echo is a smart speaker designed by Amazon to provide high audio performance for those who want a portable Bluetooth speaker. As a smart speaker, it comes with hands-free Alexa voice control system.
With this feature, you can control all operation with your voice. In fact, the simplicity makes it highly demanded in the market. It has the highest review on Amazon right now, and that's because of the top features.
The design of this speaker is another talking point here. It has the sleekest design you have ever seen in the market. Yet, the small and portable design does not affect its high quality audio sound. And with the fabric mesh design, you have one of the most durable portable speakers.
Pros
The speaker has good bass response and an undistorted high volume
The microphones work great when picking up voice response
It is very affordable compared to other high-end speakers
User Experience: a user from Amazon says – I purchased my first Alexa Echo portable Bluetooth speaker last year, and have since enjoyed its superior sound quality. What I like most about the speaker is the simplicity and convenience of operating only with my voice commands. It's one of the finest speakers ever manufactured.  No wonder it's the best selling portable speaker right now.
Cons
The sound of the unit can be muddy sometimes
The speaker is a bit more expensive than other models
A User from Amazon.com says – our household isfull of Alexa products, including our bulbs, smart plugs, and lots more. However, this speaker seems a little bit stubborn because it doesn't seem to respond swiftly to voice commands.
Ultimate Ears Boom 2 Portable Speaker
Price: $77
Ultimate Ears Boom 2 features: The UE Boom 2 portable Bluetooth speaker is the real deal for people looking for a lightweight and portable speaker with high-quality audio output.  It gets loud but does not show any sound of distortion even when on its highest volume.
Also, it has a bottle-shaped design, making it very easy to hold and tuck in a small bag while traveling. And with all these features, the speaker still stays relatively affordable. In fact, it's one of the cheapest portable speakers among other speakers in its category.
One of the most notable features of the speaker is the fact that it can wirelessly charge with a dock.
Pros
Simplistic and stylish design
It comes with more robust features
The speaker is completely waterproof making it safe for outdoor use
It has superior sound quality
Price is more affordable than other models
User Experience: a user from Reddit says – this is a properly designed smart speaker with the right sound quality. Ever since I bought the Ultimate Ears Boom 2, I've not had any issues with the sound quality as I've had in the past with other speakers.
Cons
The battery doesn't last long
A User from Amazon.com says – this is my third UE Boom. But this time, the speaker broke down even when it's not up to a year since I bought it. I want to believe this is a one-off production error. Otherwise, the company needs to fix the durability issue.
Conclusion
We have seen the overall benefits of the XB32 Extra Bass Portable Bluetooth Speaker. The speaker has high volume and good bass. If you are looking for a portable and superior quality speaker, XB32 Bluetooth speaker may be the right one for you. However, if you're looking for something different, there are alternatives above you can choose from.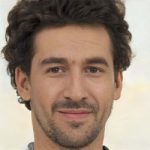 Sam has been a Smart Things expert for years and the author of DIY SmartThings. Recently he's really more into Nest smart devices and has a lot of experience with all sorts of projects from converting a regular Home to completely a smart home with the background degree in Electronics.