Bose, no doubt, has gained enough goodwill for its remarkable products. The Soundlink Color Bluetooth speaker II is another incredible smart speaker that offers excellent sound quality and plenty of other great features.
Bose Soundlink Color 2 Battery Life – The bose sound batterlife depends on the volume. if you keep the speaker in medium volume it will come up to 9 hours and if you keep the same speaker in high volume the batter life might reduce. But It should come atleast 4.5 Hours to 6 Hours.
What Is It Worth For?
Regardless of its small size, it still has a loud and rich bass sound.
The multi-point Bluetooth allows you to connect multiple devices with this smart speaker.
As it's a smart speaker, it works with a voice assistant.
It has an easily portable design and a water-resistant body.
Quite simple to operate.
It also has smart app connectivity, so you operate with the Bose Sound app.
It comes in four different colors (Blue, Red, White, and Black)
What Is It Not Worth It For?
Like everything is not perfect, the Bose SoundLink Color Bluetooth speaker II does have some cons.
It does have a loud sound, but it is not for the people who are seeking louder or colossal bass sound.
The battery life of this device is not exceptional.
It doesn't come with a wall mount, so if you desire to hang it on a wall, then you have to purchase an aftermarket wall mount bracket for this smart speaker.
It is splash-proof but not complete waterproof.
The Bottom Line
With some pros and cons, this smart speaker does have some astonishing characteristics, like it comes in four different colors. So people who like colors in their life will surely love this device. 
The colorful top of this smart gadget, filled with rubberized controls, has a very nice touch feeling. The price of this smart speaker is $99.
How It Changes Your Daily Life
Like other smart devices, it does affect our lives. The Bose SoundLink Bluetooth speaker II is compatible with Bose Connect App. So you can connect this Bluetooth speaker with your smartphones or Tabs. With the Bose Connect App, you can control volume, play & pause, disable voice prompts and enable multi-room connection.
The built-in voice sensitive microphone will not miss your voice instruction. So you can access your device by vocal commands and can enjoy your favorite music, weather, latest news from the comfort of your couch. 
Is This A Smart Speaker?
Yes, the Bose SoundLink Bluetooth speaker II is a smart speaker. It has dual voice assistants – Siri and Google. Amazon Alexa is surprisingly not available.
Google Assistant:
This smart device is compatible with Google Voice Assistant. So all you have to say is "Hey Google" and Google will be at your service to perform your desired task within no time. 
Siri:
If you have no one around to talk, no worries, Siri will be your best friend. Bose SoundLink Bluetooth speaker II is Siri enabled. So you can enjoy your favorite music tracks accessing all Apple apps like iMusic, Tune In, etc.
Bose Sound Link Color 2 Official Video
Alternatives for Bose SoundLink Color Bluetooth speaker II
The other options to Bose SoundLink speaker II are underneath;
JBL Link Music
Price: $119.95
JBL Link Music is a smart portable speaker. Whether you like to hear the podcast in your quiet room or you like to dance with your friends partying at home, JBL Link Music will be your smart choice.
The 360 degrees sound range will let you hear the music from all directions. The sound quality is louder than its size; you will enjoy the rich sound with wall to wall bass and treble. 
With JBL Link Music, you will have the best sound experience no matter wherever you are.
The dimensions of this device are 4.4 x 5.2 inches and it weighs around 730grams. The device is compatible with Google Home App, so it is quite easy to setup.
Pros:
Google Assistant-enabled
Built-in Chromecast and AirPlay2
WI-FI and Bluetooth connectivity
360 degree sound
Easy to carry size
Compatibility with Google Home App
Cons:
A little sound distortion on high bass tracks
Average battery life
Sony XB21 Extra Bass Portable Bluetooth Speaker – SRS-XB21
Price: $99.99
Sony came up with a new party speaker, Sony XB21 Extra Bass Portable Bluetooth Speaker. Like all other Sony smart devices, the XB21 Extra Bass Portable Speaker has plenty of incredible features.
This smart device has the dimensions of 8 x 3 x 3 inches and two 42mm drivers, so the size is elegant and the sound quality is remarkable.
The primary control panel port is on the rear side of the device which contains a DC charge port, reset port, audio input port and few more.
The exterior of this device is made up of protective fabric material which makes it thoroughly water and dust proof, and it also holds an IP67 waterproof rating.
For people who like colorful devices, Sony has a solution as XB21 has few color choices like black, red, white and blue.
The top side holds the controls for power, volume up and down and much more.
Pros:
12 hours of battery time
LED light effects
Sensitive microphone
Compact size
Water and dust resistant
Sony Music App compatible
Bluetooth, Wireless and USB connectivity
Party Booster mode
Party chain mode
Price under $100
Cons:
Battery life is not very impressive
Doesn't have a suitable carrying case
Trouble pairing with smartphones
Aux-input port is not available
Set up is tricky
Google Home
Price: $99.99
Google has matured enough in producing smart speakers and came up with more advance smart devices. Google Home has excellent specs including great design and brilliant sound quality.
The body design contains the dimensions of 3.8 x 5.6 inches and weighs around 477 grams. 
The exterior design is quite similar to an air freshener with a white and gray color combination. The base is interchangeable, so if you can invest some extra bucks in your Google Home, then you swap the bottom with few color choices. 
The top side has a touch panel with colorful lights. The light glows when the touch panel is touched or when Google Assistant is in action. Swiping the touch panel also allows you to awake the Google Assistant, changing volume, playing and pausing the music.
Two horizontally fitted sensitive microphones are also on the top side so that Google can listen to your commands even across the rooms.
Behind the extraordinary sound quality, there are 2" speakers and 2" passive radiators. The sound is quite loud and vibrant with bass.
Being a smart Google device, it can access Google Play Music, YouTube Music, Spotify, and Pandora. You can ask Google for flight rates, weather, traffic updates, alarms and much more.
Pros:
Interchangeable base
Simple set up
Vast music library
Chromecast enabled
Compatible with Chromecast
Multiple choices for music
Cons:
Bluetooth connectivity is not available
The speaker is loud but pretty average
Google Assistant gets sluggish when music is high
Amazon Echo 3rd Gen
Price: $99.99
Amazon Echo's third generation is a mind-blowing mid-size smart speaker. It comes with flawless sound quality to make your experience exceptional. This smart speaker has a perfect size to fit into its spot.
This speaker is the most sorted smart speaker ever that works with the Alexa app super smoothly. Amazon Echo 3rd generation comes with advanced and improved features as compared to its other family members. 
The dimensions of this smart speaker are 5.8″ × 3.9″ × 3.9" and the weight of this product is around 27.5 oz.
Pros:
Improved and far better speaker than the previous one
Comes in five cool and bright colors
Alexa enabled
Classy and decent outlook
3.5 mm audio output
Classic UI features
Cons:
There is no display in this speaker
It is not a built-in smart hub
In innovation, there is no huge leap forward
HARMAN KARDON CITATION ONE
Price: $229.95
No matter if you are going to buy a smart speaker for the 1st time or even wanted to upgrade your existing smart speaker, Harman Kardon Citation One can be an excellent option for you.
This astonishing speaker comes with exceptional sound quality with much bass. The Google Assistant also works efficiently in Harman Kardon Citation One speaker.
The only feature that holds this speaker back from being number one in the market is its average voice recognition.
Pros:
Beautiful design
Sounds like a big speaker
Easy to set up
Loud and rich bass sound without any distortion
Cons:
Voice recognition is average
EQ is not available
Bass is overwhelming at some times
Conclusion
The final verdict is if you want to save a couple of bucks and are already addicted to Bose smart devices, then the SoundLink II will be the best smart choice for you.
It has a noticeable sound quality with rice bass, which makes it one of the top performers available in the market nowadays.
The IPX4 rating makes it a reliable and best buy product as it can handle splashes of water. So it can be your most excellent companion at beaches.
And if you can invest a couple of more bucks for huge bass and louder sound, then you can go for the other products mentioned earlier.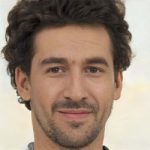 Sam has been a Smart Things expert for years and the author of DIY SmartThings. Recently he's really more into Nest smart devices and has a lot of experience with all sorts of projects from converting a regular Home to completely a smart home with the background degree in Electronics.