With lots of brand new televisions out there, you can easily get overwhelmed when deciding which one will serve you best. Especially considering that they might not really come cheap, you won't like to overspend on a device that's got just normal features. Below, you're about to find out the best out there, that's got exceptional features to enhance your cinematic experience.
Ranking tops, this is a smart Android OLED TV that's compatible with both Amazon's Alexa and Google assistants. With these assistants, you can voice-control your TV to stream contents from the cloud, manage tasks, get answers and more. Being among Sony's MASTER Series of Tvs and powered by Sony's best processor, Sony X1 Ultimate, this TV delivers an exceptional picture quality with 4K HDR clarity. 
Its Triluminos display ensures contents are displayed just as the creator intended and with its 2.1 channels, multidimensional sounds is experienced from the entire screen. Also, it features a dedicated game mode which elevates your gaming experience. 
Having a sleek design, this TV has got lots of features to enhance your cinematic experience. Being powered by the HDR Pro Pack with Dolby vision and the Quantum Dot technology provides an awesome display of rich colours, greater brightness and contrast. Using machine-learning, the AIPQ Engine optimizes colour, clarity and contrast. 
The easy voice control feature allows you to control your favourite entertainment using just your voice. For gaming, the Auto Game Mode feature adjust picture settings to suit fast-response games. It comes with four HDMI inputs and a super simple remote that's got about half the number of buttons on transitional remotes. The Roku Smart TV platform enables access to lots of streaming channels to optimize your home theatre experience. 
The sleek immersive curve design accompanied with the built-in Ambient Mode+ feature enhances your home's decor by enabling the screen to mimick the wall, decor or artwork behind it. Powered by an ultra-fast processor, the display optimized to provide a stunning 4K experience, as it has got 4X the resolution of Full HD. 
It is compatible with multiple voice assistants that enable you to seamlessly voice control your device to stream favourite entertainment from the cloud. You can also get information, manage tasks and do so much more with your assistant. This TV set is designed to also mirror wirelessly your computer's display, so you can work on documents from the comfort of your couch. 
This is one of the best TCL TVs as it pairs 4K ultra HD picture clarity with the colour, contrast and HDR for most life-like picture. It offers smart functionality that delivers awesome contents of over 500,000 movies and TV episodes. It is also compatible with both the Google and Amazon's Alexa assistants. Over a wireless connection, these smart virtual assistants can stream movies, send messages, check news, weather, and retrieve lots of information from the cloud. 
It offers dual-band WiFi and Ethernet port. This TV's standby power consumption rate is estimated to be less than 0.5 watts. It is very simple to use, as the remote control has only 20 buttons, which is around half the number of buttons on a traditional TV remote. 
A very exceptional smart TV that optimizes your home theatre experience, projecting the director's vision for sound and picture with enhanced contrast, clarity, accurate colour and details. For an enhanced gaming experience, it has go it an Auto Low Latency Mode which automatically selects the best settings for less lag. So you've got less frustration during games and a better experience. 
It also has a Sports Alert feature that keeps you automatically updated even while watching other non sports related contents. The remote, known as a Magic Remote, too is another very cool addition. Using the remote, you can either choose to voice control or motion control by simply pointing, scrolling and clicking. With the LG fan-favorite webOS platform, streaming movies and shows is super fast. 
If you're in search of a crisp and clear premium 4K picture, this TV has got you covered. Being powered by the 4K HDR Processor X1, the images are as rich as real-world details and texture. This is accompanied by a Triluminos display that projects exactly what the creator intended with advanced gradation and colour. 
It has also got a Game Mode feature that elevates your gaming experience to the next level. This Game Mode feature ensures a smoother and a more responsive gameplay. As a Smart Android TV that's compatible with both the Google and Alexa smart assistants, you can voice control the TV to search for movies, manages tasks, get answers and so much more. 
Another Andriod TV that's got crisp and clear display, enabling you see exactly how the creator intended. Being powered by Sony's 4K HDR Processor X1 and a Triluminos display, it is enhanced to display pictures that are well detailed and textured, having advanced colour and gradation. As an Android TV that's compatible with Google Assistant and Alexa, you can voice control the device to stream your favourite movies, music, sports and other contents from the cloud over a wireless connection. You can also get answers to questions asked, manage tasks, set alarm and more using your voice assistant. 
While playing fast-paced games, you are guaranteed of a smooth play without lag because of the built-in MotionFlow XR technology. Your gaming experience is also enhanced with this Sony 4K gaming TV which features a dedicated Game Mode to aid smoother response. With the graphic picture mode, you can project everything on your desktop on the large TV screen, expanding your home office with 4K.
Not only are 4k images displayed perfectly but this TV's 4K processor upscales lower resolution contents, using AI and deep learning. This is the world's most intelligent TV. It has got both the Google and Amazon's Alexa smart assistants built-in. Its Dolby Vision IQ technology automatically adjusts picture settings to deliver perfect cinematic display. 
Dolby Atoms enhances your cinematic sound experience by placing you at the middle of the surround sound. When it comes to gaming, you've got an edge with this TV because it has built-in Nvidia G-Sync and FreeSync technology. They ensure that you do not experience lag, provide a high refresh rate and enhance a smooth gameplay and response. It is only an OLED pixel that emits its own light for an awesome black, intense colour and perfect picture quality. 
With the accompanying Magic remote, you can control the TV using both voice and motion. WebOS platform makes it super fast and very easy to stream your favourite movies and shows with your favourite app. It is powered by the a9 Gen 3 AI processor 4K which automatically makes everything you see and hear better, smoother, clearer and dynamic. To enhance advanced motion handling, the OLED Motion Pro technology was designed. This is useful for fast-paced movements in sports and action movies.
As the name implies, nanoparticles plays the vital role of filtering off impure colours, delivering a superb picture quality with the perfect colour combination. Nano Color technology is responsible for bringing out the natural life-like colours in a display. And Nano Accuracy is responsible for delivering more precise colours and offers a wider angle. 
Whenever your screen needs a deeper black and an enhanced contrast display, Local Dimming ensures it balances backlighting. With the LG webOS feature, you can stream favourite apps like Apple TV, Prime Video, Hulu, Sling, Netflix, Disney and much more. LG's advanced a7 Gen 3 AI processor 4K ensures you don't do anything to improve picture quality. It automatically makes everything you see better, clearer and smoother. It does this using AI picture, AI Sound and 4K upscaling. 
Another cool technology is the Dolby Vision IQ and Dolby Atoms which enhances both the sound and display to provide an awesome cinematic experience. Dolby Vision IQ adjusts picture settings depending the conditions of the ambient light and content genres. While the Dolby Atoms immerses you into the action using multidimensional surround sound that tends to you. 
Integrated voice assistants and the LG ThinQ AI technology makes it possible that you can voice control compatible home devices, manage tasks, stream favourite contents and more. For an exceptional gaming experience, its low input lag ensures smoother and a more responsive gameplay. Also, its variable refresh rate matches the refresh rate to that of your source, to guarantee a maximum gaming experience with minimal screen tearing.
Conclusion
You've now come to know the best TV sets available in 2021 that guarantee an enhanced cinematic experience. Opting to purchase any one of these will definitely leave you with maximum satisfaction, providing you a real value for your money.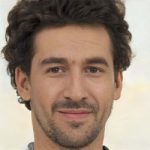 Sam has been a Smart Things expert for years and the author of DIY SmartThings. Recently he's really more into Nest smart devices and has a lot of experience with all sorts of projects from converting a regular Home to completely a smart home with the background degree in Electronics.