When you think about that feature that singles out a phone from others, you are looking at the camera feature of that phone. The best camera phones are not simply flowing with the tide of technology, they are setting the technological boundaries. These phones have a camera that can deliver a better result than your conventional camera would. 
If your phone camera is used as your choice camera, then you can have that phone camera that makes your photos look nothing short of perfection. That is why we have taken the time to compile this list to help you get an in-depth understanding of phone cameras, their image quality, and also other features. This for sure will help you decide on what best suits your need because there is more to smartphone cameras than multiple lenses and a high sensor definition. Now, let's take a look at the phone cameras that made our list.
When you talk about the best phone camera experience you can get out there, nothing beats the Apple iPhone 12 Pro Max camera. Though expensive, this phone has proven that its camera features are a go for. Features like the triple camera combo on its rear ( an ultra-wide-angle camera of 0.5x, an optical zoom telephoto of 2.5x, and a main wide-angled camera), night mode processing, deep fusion, and smart HDR3 bring out the intricacies of every photo. One area where the iPhone 12 Pro Max surpasses others is the shots it produces at night or when there is low light. Apple's smart HDR3 feature is one of the features that makes it the best camera for any lighting condition because it focuses on multiple background exposures to give you that perfect shot. Apart from taking the best shots in low lighting, videos can also be made in low lighting, all thanks to its larger sensors and Lidar sensor that controls autofocus. With an additional Dolby vision video and portrait mode, tell me why it wouldn't be among the top then camera phones out there.
When it comes to iPhone 12 Pro camera performance, there is more to it upon exploration. The wide lens for iPhone 12 Pro was upgraded to increase its aperture. What this means is that its performance in low light settings was increased by 27%. Smart HDR3 and deep fusion technology are present on both the rear and front-facing cameras. Apart from its rear camera which is made up of triple-lens, it uses Lidar technology.  Lidar stands for light detection and ranging, and what it does is it uses lasers in capturing details of the environment you are photo-shooting, providing an in-depth sense of your images. Its night mode on selfies and ultra-wide cameras are beyond impressive, capturing every detail even with limited lighting. Also, Apple's ProRaw leaves a "come back for more" taste for photo pros and geeks. Present as well is night portrait mode. Overall, it is one of the best smartphone cameras there is.
Xiaomi's Mi 10 Pro is quite an astonishing model. While the bigger doesn't necessarily mean the better, Xiaomi Mi 10 Pro brings a difference to that. Its 108-megapixel camera captures images that maintain image clarity, even when you zoom into the image. Using the zoom of the camera, your photo can give you so much clarity, capturing details your naked eye may have missed. The camera zooms up to 50x. Its impressive 108-megapixel camera is buttressed by 12 and 8- megapixel telephoto lens, and an ultra-wide lens of 20-megapixel. Even in low light, Xiaomi Mi 10 Pro produces splendid photos, capturing details your eyes wouldn't see in that low light environment, leaving you with a great taste. Though it has its downsides, like loss of clarity when you use up to 50x zoom, otherwise, at a much lesser zoom of up to 10x, the pictures are rich and impressive. Xiaomi's Mi 10 Pro, therefore is worth it.
Vivo X50 Pro+ is another great smartphone camera with outstanding spec. First of all, it has an upgraded quad-camera. We will look in detail at what this quad-camera entails later on.  It can zoom up to 5x and can equivalently go 124mm in that zoom range. Vivo X50 Pro+ can properly manage noise well, preserving as much detail as possible in the image. Low lighting does not obstruct the justice this camera does to images. Video performance delivery is again outstanding, effectively providing the finest details while keeping the background noise in check. It keeps track of moving objects efficiently with its fast autofocus feature and provides efficient stability.  No wonder it takes the fourth spot on the list!
Just before we move on to the next on this list, the quad-camera simply put is having four cameras with four lenses at your phone's rear, which increases the number of ways you capture your environment. These lenses are the ultra-wide lens, telephoto lens, depth sensor lens, and a primary camera lens, each of them working to improve your photographic proficiency.
Although one may want to say Oppo showed up late at the party, yet it did not fail to make its presence known. Though relatively new to the market, yet it dropped with a boom, launching one of the best smartphones of recent, the Find X2 Pro. The Oppo Find X2 Pro camera is nothing short of astonishment. It introduces Sony's 48MP sensor, giving you photos with high resolutions. Not only does it capture so much detail, but it also captures the depth in photos. The photos from Oppo Find X2 Pro look more real and more natural, amazing! Oppo Find X2 Pro Has got a telephoto camera that zooms 5x, and an ultra-wide camera that gives you that camera action and experience you desire to have.
There is no denying the fact that the Samsung Galaxy S20 Ultra 5G is all shades special with a touch of bold. Its existence is in the display of its outstanding camera features and performance. For a start, it has a 108- megapixel sensor that brings every detail into your photoshoots, a 100x zoom lens that picks that architectural design on the background, that your normal eyes will miss, and a 40-megapixel selfie camera masterpiece that translates your mood just as it is.
Without much argument, the Samsung Galaxy S20 Ultra 5G camera is undoubtedly the best in the Samsung Galaxy family. Like every other smartphone, the Samsung Galaxy S20 Ultra 5G has got its downsides. Issues like inconsistent battery life and image processing, too bulky and on the high side of the pricing list, however, one could say its camera quality makes up for other deficiencies, because its boundary-pushing cameras perform highly, and one might rate it to be the best android camera phone out there.
To start with, Honor 30 Pro+ has the latest and greatest sensor, the "quad-Bayer 50MP sensor" it calls "SuperSensing". This makes the camera an all-time impressive one. Want to know what makes this camera impressive? Here's why! RYYB rather than the traditional RGB is paired with its 50MB sensor, allowing the capture of more light, about 40% than its counterpart. This camera also uses autofocus detectors on all its pixels, ensuring a more accurate and faster definition of any object and the environment it focuses on. Autofocus detectors also help the camera to better perform in a low light environment. Its telephoto camera and the ultra-wide camera adds more flavor to it all, stabilizing captured shot and capturing large shots. The camera also uses a sensor for sensing depth when you capture images. Another impressive thing about this camera is the dual camera in front, which allows you to capture more people into your selfie, after all "the more the merrier". Honor 30 Pro+ takes the 7th spot on this list, and I'd say, it's well deserved.
Apple's iPhone11 Pro Max is another great camera choice of phone, with three cameras on the rear and one in front of it. If you probably are used to using a single camera on the rear of your iPhone, wait till you try the triple camera on the rear of this iPhone 11 Pro Max, and you'll understand it wasn't a mistaken addition to the phone. Just to quickly add that once you use this triple rear camera, you wouldn't want to use a single rear camera again. Its triple camera on the rear consists of 12- megapixels, a wide camera, 2x telephoto camera, and ultra-wide camera. This camera performs well too in low lighting conditions, with more light absorption by the 2x telephoto lens. Unlike in androids where you have to make physical angle adjustments when you zoom to capture much detail, the Apple iPhone 11 Pro Max uses in-depth software together with its camera, that even when you zoom, the three lenses work together to capture in detail the images, without any physical adjustments, the zoom coming out of the center when the cameras are aligned. This is what makes this phone's camera a pretty good choice.
Though the Apple iPhone 12 is a step down from the Apple pro models, however, its camera is a formidable one. Considering how much affordable it is among the recent line ups from Apple, its camera will still give the former iPhone flagship a good contest for its price. Even though the Apple iPhone 12 does not have a 2x telephoto lens and LiDAR scanner, images captured with its ultra-wide lens and its standard view are nothing short of magnificent and breathtaking. Despite having less compared to its Pro counterparts, its performance is nothing short of brilliance, and would still beat hands down other smartphones camera, when used in environments with low lighting. The iPhone 12 gives more contrast, clearer details, brighter and vibrant shots, and adds a little bit of punch to a scene, giving you an overall better photoshoot. Its smart HDR3 and Dolby vision enhance the quality of your video recordings. In all, it is a great spec.
The Honor V30 Pro's camera makes it to our list of top 10 mobile phones with the best camera in 2021. Honor's V30 Pro camera comes well furnished, having three cameras, with all three offering the conventional field of views found in flagship phones. Just like Honor 30 Pro+, it makes use of quad-Bayer technology ( a technology that combines four adjacent pictures into one). The result is a 10megapixel image. It also uses RYYB rather than the conventional RGB, and just like Honor 30 Pro+ improves the camera's performance in a low light environment and increases its responsiveness to light. Video quality is also on track with this camera. It can produce video in 16:9 aspect ratio when recorded in that ratio as well. Though it can provide optical zoom up to 3x, however, the telephoto camera does not lose touch with its optical stability. Honor V30 Pro makes it to the tenth on our list of mobile phones with the best camera in 2021.
Conclusion
If you desire to have your phone double as a conventional camera, at least it should to some extent, then getting more information about the best phone cameras before you purchase one is very important. This is what we have aimed at doing today. To give you enough information to help you make a decision, and we do hope the information provided here has been useful too.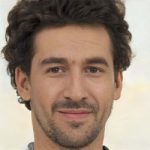 Sam has been a Smart Things expert for years and the author of DIY SmartThings. Recently he's really more into Nest smart devices and has a lot of experience with all sorts of projects from converting a regular Home to completely a smart home with the background degree in Electronics.