As technology is advancing generally, so is the entertainment industry. Better ways are now being sought after to deliver entertainment and at a better price. If you are trying to find an area where this change is happening, look no further.
The cable used to be the preferred means for catching up on TV programs, but this has started to change and it is changing very fast. Cables are now being overrun by the popular Amazon fire sticks. So, the question here is, does Amazon fire stick replace cable? The answer is an absolute yes! If you're thinking of doing away with a cable cord, watch your favorite shows, and still save money, then you should think of having an Amazon fire stick. This article will cover reasons why you may want to move away from a cable to an Amazon fire stick.
Can Cable Be Replaced by Amazon Fire Stick?
Yes, and the fact is there are a lot of apps on the fire stick that will make you not miss your cable so much. Though you should make comparisons before switching from cable to fire stick, however, it is a welcome experience. Here are some things that you may want to consider before replacing your cable with an amazon fire stick.
You may want to do a financial comparison. Will an Amazon fire stick cost more than my cable? This is important especially if you are thinking of dumping the cord for financial saving reasons.
Since Amazon's fire stick offers streaming services mostly, will you be okay with waiting 24hours or more to stream content that was live? If you are okay with this, then you are good to go. 
Even though the fire stick offers streaming services, you can get live content from YouTube TV app, Hulu live TV, and the likes. So, it's not a dead end.
For sports lovers, you may have to weigh your choices. Streaming services offer limited sports networks and programs. Also, if you're not watching the sports live, where's the fun in that? Hulu offers some sporting programs, albeit limited, which streams 24hrs after the live program. Hulu also offers live content for some other programs, and you can watch your program live.
Some live news channels are not left out too, as it falls under the same wing as the sports.
These reasons listed above should be considered before you pull out that cord and dump it for an Amazon fire stick. 
To be on the fair side, it would be important to look at the upsides of the Amazon fire stick, since we have looked at the downsides.
The fire stick gives the option to download apps for streaming, and guess what? There are a lot of apps to choose from. For instance, you could get an ESPN app with ESPN 3 channel, which is not even available to the packages on cable. This channel gives you more games to watch.
Another plus for the Amazon fire stick is that the past episode of your favorite shows is archived. This means if you missed an episode, young can go back to watch it.
If you are not an all-time TV watcher, probably because of your schedule, then you may want to think about choosing the fire stick because you stream when you want, and you do not have to pay monthly for a service you barely use. This is a great way to save extra money on cables.
In all, if you want to cut the cord, and take out the cable, your best option will be to go for a fire stick. You get to choose your preferred streaming services, with lots of content to choose from, and at what time the contents will be shown.
Can You Watch Normal TV on Amazon Fire Stick?
Yes, you can!  You can access your regular TV programs and shows by using an Amazon fire stick. One of the ways to do this is by using its numerous free apps, but bear in mind, this is dependent on what you wish to watch. A lot of your regular TV providers are going to have their app available on the fire stick, or you can connect to them through other apps. These other apps can offer the streaming of live broadcasts for that TV channel. You should bear in mind that this method could cost extra, because if you paid for your regular channel to watch its contents, then you may have to pay to stream the contents too.
Another way to watch your favorite shows is to make use of the "watch live" option that is included in numerous video-on-demand apps, posted by your regular TV channels. This option allows direct streaming of live content.
Last, but not least, installing an app like TVplayer, or the likes of it will give you access to your regular TV channels, as long as the app accommodates TV channels in your region.
The good thing here is, you do not need a TV antenna. All you need with your fire stick to stream content, whether live or not is strong WiFi.
Is There a Monthly Fee for an Amazon Fire Stick?
There is no monthly subscription or monthly installments. Once purchased, it is all yours, and remains yours for as long as you want it to be. The only catch here is, while there are loads of free content on the fire stick, there are also many services that may be offering content you want, but are not free, as you will need to subscribe to get access to their content. For instance, you will need a Netflix subscription to access Netflix content, however, the installation of the app is free. So, as much as there is free content to stream, there are also some contents that you may have to pay for.
What Channels Do You Get With Fire Stick?
For starters, the Amazon fire stick does not have free channels per se', but it has apps you can install that can give you access to free channels. As previously mentioned, there are loads of free apps to choose from, however, some of these apps will require a subscription to get access to their content. Most of the free channels available on the fire stick are either through their apps or 3rd-party apps. Below are some popular channels you can get with your Amazon fire stick.
BBC iPlayer
A&E
Kanopy
Hoopla
Pluto TV
Ted
CW Seed
Crackle
NASA
Fox Now
FilmRise
PBS
Youtube
Tubi
IMDb TV
Popcornflix
Al Jazeera
Though these apps are free on the fire stick, however, they still require installation. The next list below is for some popular apps in your fire stick that require a subscription to access their content.
Netflix
Apple TV
Prime Video
HBO GO
HBO Now
Disney+
CBS
ABC
AMC
Hulu
Starz
Hayu
Boxnation
Hallmark Movies Now
Britbox
MSNBC
NBC sports
Fubo TV
For music streaming services like Spotify, Amazon Music, and Apple Music, you will need to pay to stream the content for those services. As a bonus tip, if you want to access movies or TV shows that are peculiar to certain regions based on geographical location, especially on Netflix, then you may want to stream these services using a VPN.
How To Connect Your Cable To Fire TV
If you're not sure about TV sources supported by the edition of the fire TV you have, then you can go to settings and check which live TV sources your Fire TV edition supports. The steps for connecting your cable to Fire TV are straightforward, very simple, and also a very quick setup. The steps are outlined below;
Connect the cable to your TV's cable input using the coaxial cable.
Go to Settings on the edition of fire TV you have.
Select the option Live TV.
Select Channel Scan to scan for available channels.
Follow the instructions on-screen to finish the process. 
You can use the fire TV's remote channel guide to guide you on channel selection. Also, on your home screen, you can use the "On Now" or "Live" tab to browse contents that are currently airing.
Conclusion
For some people it's cable all the way, for some it's the fire stick, however, some others prefer to mix and match. If we put all the details together and compare, you would agree it's probably time to dump that cord and go fire stick. For your contents on cable, you can be sure to find it somewhere on the fire stick. One very amazing benefit is you only have to pay for what you want to watch, no more no less. Also, the setup process is so straightforward and would not require an engineer to fix it, we can't say so for the cable. 
If you were having doubts about what to expect from using an Amazon fire stick, we hope we have been able to clear those doubts and answer your questions.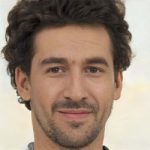 Sam has been a Smart Things expert for years and the author of DIY SmartThings. Recently he's really more into Nest smart devices and has a lot of experience with all sorts of projects from converting a regular Home to completely a smart home with the background degree in Electronics.