Paramount plus is not included with Xfinity X1 or Xfinity Flex TV Box. However, once you download Paramount Plus, you will be billed through Xfinity and you will be able to manage the paramount plus subscription through the TV box. 
In case you already have a Paramount+ subscription, the app will charge you and you can use the existing credentials, login id, and password through Xfinity. But in case you have to manage the subscription you would need to visit the Paramount website for managing it. 
Here are the steps you can use to Sign up for Paramount+ 
1, Press the Xfinity button on the remote which comes with the tv box 
2. Choose the Paramount+ app 
Alternatively, you can say 'Paramount+' using the voice remote to access the Flex. 
3. When you find the app choose Sign Up for Paramount+ 
5. Choose your preferred plan 
6. Choose whether you want to be billed monthly or annually 
7. Create the account by filling up all the needed information 
8. Click Subscribe 
If you already have set up Purchase Pin , you will be asked to enter the pin.
Before Buying a Subscription, see if you get a free trial. 
You can get a free trial before you can commit to buying a subscription to Paramount Plus. Here are the steps: 
Visit the Paramount Plus Website 
Click "Try it for Free" 
Click "Continue" and choose your plan. The Essential ad-supported plan comes for USD 4.99 per month or USD 49.99 per year(it will save you USD 10). The Premium no-ads plan for USD 9.99 per month or 9,99 USD per year which keeps users USD 20. 
Is paramount plus worth the money?
Please put the concern to bed if you are thinking that content on Paramount Plus is limited. Paramount Plus provides tons of content and unlike Apple TV+ and Netflix, the platform is equally good. 
It is one of the best streaming platforms for new films and is on par with Disney+ and Hulu. The original shows like Star Trek: Discovery and Evil are worth checking out. It is the best Platform, especially for Stra Trek Fans. 
How much does paramount plus cost with Xfinity vs other service providers
Amazon: Amazon is providing a 30-day free trial after which users will be charged USD 14.99 per month after trial. A 7-day free trial is available after which the user will be charged USD 9.99 a month after the trial. Amazon provides this offer along with Amazon prime and Paramount Plus as a bundle. 
YouTube Tv: YouTube TV provides Paramount for 64.99 USD per month and no hidden charges. It is providing 85 plus channels on Paramount. 
Xfinity: Paramount Plus content is sold on Xfinity for USD 4.99 per month with limited commercials or users can opt for 12 monthly plans for USD 49.99 per year. 
Apple TV: In Apple TV, the paramount plus premium is sold for USD 9.99 per month which does not have any commercial ads. 
Xfinity provides the best and most affordable plan where users can buy an annual plan for USD 49.99 per year. 
Takeaway
Xfinity provides the most cost-effective option for buying the Paramount Plus subscription. It provides a good discount on the yearly plan. Once Paramount Plus is added to Xfinity users can access their favorites like Star Trek which are an all-time favorite.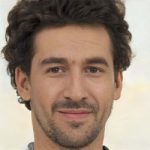 Sam has been a Smart Things expert for years and the author of DIY SmartThings. Recently he's really more into Nest smart devices and has a lot of experience with all sorts of projects from converting a regular Home to completely a smart home with the background degree in Electronics.