Are you a sports fanatic? Do you enjoy watching live games and experiencing the thrill? Paramount Plus live channels streaming live sports channels can be a better option. Paramount Plus has a huge array of on-demand sports shows and live sports to cater to sports fans. You can watch the games that air on the CBS network without paying for any cable TV. 
Understanding Paramount Plus Pricing Plans
Live sports events such as NFL games, UEFA Champions League, SEC football, and many other games are available on Paramount Plus. To watch sports channels on Paramount Plus, you don't have to pay for any separate sports package. The regular plans have different levels of access to the sports channels. In other words, sports channels are included in regular subscription plans, but the choice of your subscription plan determines how many live sports you can watch. 
The Paramount Plus Essential plan costs $4.99 monthly, and you can get local live CBS station. You can also watch UEFA Champions League, NFL games, UEFA Europa League, and UEFA Europa Conference League that are aired on your local CBS station. 
The Premium Plan costs $9.99 monthly and provides access to all live sports channels through local CBS stations. Under the Premium plan, you can get 
PGA Tour
SEC football on CBS
PGA Championship
NCAA Division
Men's Basketball Championship
Masters
Combate Global MMA
For cost savings, you can choose the annual subscription for both the Essential and Premium plans. You can enjoy a 16% discount with annual plans compared to monthly rates.
Enjoy Live Sports On Paramount Plus Easily
Paramount Plus covers you whether you are a basketball, football, or soccer player. It has the best NBA coverage, providing live streaming options, highlights, and other sports-related programs. You can watch the channels through your mobile phone or download the Paramount Plus app on your smart TV. Apart from the games mentioned above, you can also watch the PGA tour live and highlights on Paramount Plus. Enjoying your favourite games right from the comfort of your home in HD quality is possible with Paramount Plus live sports streaming. 
Paramount Plus plans to go big with sports, as plans are underway to stream more than 1000 live sports per year. Many streaming deals are already signed with a few leagues on college and professional levels. However, the choice of available games depends on the local CBS network service. Some of the local games may only be available to a select group of people. 
Many people suggest the workaround of using a VPN to connect to Paramount Plus. However, the success rate depends on the quality of the VPN service used. With Paramount Plus, you will always have full access to your local CBS station wherever you go. If you live and breathe sports, you will have fun with the CBS Sports HQ news streaming service, which streams different sports content throughout the day. 
Paramount Plus is inexpensive compared to other streaming services and has a good collection of live sports streaming through the local CBS network. You can always entertain yourself with sports content, even if there are no live streams on your local CBS station.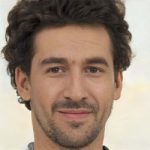 Sam has been a Smart Things expert for years and the author of DIY SmartThings. Recently he's really more into Nest smart devices and has a lot of experience with all sorts of projects from converting a regular Home to completely a smart home with the background degree in Electronics.