Yellowstone is the biggest and one of the most famous shows linked to the Paramount name. However, it's missing from Paramount Plus. So, no, you cannot watch Yellowstone on Paramount Plus. Currently, Yellowstone is not available on Paramount Plus due to streaming rights. This is ironic since Paramount is the first name that comes to mind when thinking of Yellowstone. However, you can still enjoy the entire show on other platforms.
Different Ways You Can Watch Yellowstone
Yellowstone is Paramount's most famous franchise in history, with all the drama and excitement of a classic Western. Yellowstone officially became the most-watched U.S. TV series of all time when 2.8 million people tuned in for the premiere episode.
However, despite Yellowstone's enormous popularity, it is tough to see the entire show. Many people are left asking why Paramount's most popular show isn't available on Paramount Plus (Paramount+).
Even though the company owns the rights to the series, it is not permitted to stream it on the digital platform. After all, the streaming wars and all the associated rights concerns are not that simple.
While streaming Yellowstone may need some extra work, there are still methods to watch the wildly popular show without too much trouble. Let's look at where you can watch the series online.
Yellowstone is regularly broadcast on NBC's Peacock network. Peacock also has fresh material (The Fresh Prince of Bel-Air's dramatic reboot, Bel-Air) as well as NBC's hit comedy (The Office, Parks & Recreation). While the first episode of Yellowstone is available for free on the site, the remainder requires a subscription.
Peacock costs $4.99 per month for full access. Furthermore, you may cancel your membership at any moment, making it a comparatively low-cost commitment. This is incredibly beneficial if you want to watch Yellowstone in a few days.
Unlike the way it airs on Paramount Network week by week, Yellowstone airs complete seasons at a time on Peacock. This implies that the entire show will be available on Peacock now that season 4 has ended filming.
When a new season of the Yellowstone premieres, you can watch episodes on Paramount's website or app regularly. While Yellowstone is presently in between seasons, Paramount usually makes the most recent season's episodes available for free on their platform. However, you'll have to opt for Peacock to catch up on previous seasons.
You can also enjoy Yellowstone on Paramount Plus official website if you have a subscription to the channel through your network. You can easily add the channel to your plan and continue enjoying Yellowstone on a regular basis. Moreover, Paramount Plus official website and channel offer some unique advantages that other platforms cannot offer.
The "Behind the Story" collections and "Stories from the Bunkhouse" series, among other unique films relating to the show's filming and production, are available through Paramount. These videos contain interviews with the actors and crew, who discuss some of the difficulties and delights of filming, as well as their perspectives on the events on screen, how their characters have evolved, and what the Duttons' future holds.
Yellowstone, directed by Taylor Sheridan (Sicario, Hell or High Water, 1883), is set in modern-day Montana and follows the Dutton family, who controls one of the country's greatest cattle ranches. As a result, they are a target for a variety of parties and individuals attempting to infringe on the Dutton's land.
Kevin Costner, Kelly Reilly, Luke Grimes, Wes Bentley, and other well-known personalities appear in the series. Jackie Weaver, Piper Perabo, Kathryn Kelly, and Finn Little were all added to the cast in Season 4. So, where can you enjoy this amazing show? Amazon Prime Video offers Yellowstone for only $1.99.
The hit series Yellowstone is available via Amazon Prime. Therefore, you can catch up on the previous seasons and also enjoy newer episodes with a premium subscription for the platform.
With the proliferation of streaming services, it's getting increasingly difficult to decide not only what movie or TV show to watch next but also where to stream it. The same may be said about Yellowstone. The popular series does not appear to be available on Paramount Plus. However, you can watch it using Google Play Movies and TV for a nominal charge of $1.99.
Google is addressing this issue with a major upgrade to its Google Play Movies & TV app and a Google Play Store update that will display you which streaming services have the show right now. Moreover, the app will show you if it's available for rent or purchase.
Another amazing platform to enjoy Yellowstone is Vudu. Vudu is a free on-demand streaming platform that is sponsored by advertisements. It allows cord-cutters to view full-length movies and television series, and many Vudu titles are available for free (with ads). Walmart bought the company in 2010. Fandango announced intentions to buy the business in April 2020. Therefore, Vudu serves as the ideal platform for watching Yellowstone for a small fee of $1.99.
Vudu is a more basic streaming site when compared to major companies like Netflix. Vudu is an alternative for people wishing to test out a free streaming service. It also offers some fantastic features, such as a configurable parental filter. Vudu, meanwhile, is compatible with the majority of popular devices. As a result, you will be able to watch Yellowstone in high definition without any problems.
Yellowstone depicts the tumultuous world of the Dutton family, who own the biggest contiguous ranch. The Dutton family, headed by patriarch John Dutton, protects their land against construction companies, an Indian reservation, and America's first National Park. Wes Bentley, Kelly Reilly, Luke Grimes, and Cole Hauser are among the cast members of the Paramount Network's Yellowstone, which stars Kevin Costner.
If you want to enjoy an ad-free experience while watching Yellowstone, YouTube TV is the right option for you. YouTube TV offers regular episodes, and you can also enjoy BTS clips, cast interviews, and more for your favorite series. 
The Take-Away
The Paramount Network's series, featuring Kevin Costner as a ranch patriarch, is a great sensation. Yellowstone season 5 is already in the works, thanks to the high numbers for the season 4 finale. However, finding all the seasons on a singular platform can be challenging if you don't know where to look. Therefore, we have compiled a list of networks and platforms that offer Yellowstone for a small free.
Did we fully answer your Yellowstone queries? Do you understand where to stream your favorite show now? If you need more info about streaming Yellowstone, leave a comment, and we will reply ASAP.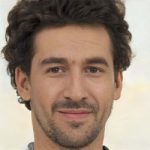 Sam has been a Smart Things expert for years and the author of DIY SmartThings. Recently he's really more into Nest smart devices and has a lot of experience with all sorts of projects from converting a regular Home to completely a smart home with the background degree in Electronics.