Premium subscribers can watch various live TV channels such as the local CBS station, CBS Sports HQ, ET Live, and CBS News Streaming Network. Essential subscribers can watch the above-mentioned some local live channels depends on where you live.
Essential plan subscribers can visit the NFL pages on CBS and UEFA to turn into the live events. It would be best to refer to your local CBS game times for NFL game events. Premium subscribers can connect directly to the live local CBS station to watch games such as golf, hockey, CBS, women's soccer, and much more. Event times are according to your local listings.
List Of Local Channels Free Paramount Essential
With Paramount Essential, you can get the following channels:
CBS Sports HQ
ET Live at
CBS News Streaming Network
Los Angeles -KCBS-TV  
San Francisco – Oakland – San Jose – KPIX        
Stockton – Sacramento – Modesto – KOVR      
Denver KCNC-TV
Miami – Fort Lauderdale – WFOR-TV    
Chicago – WBBM-TV    
Baltimore – WJZ-TV
Boston – WBZ-TV
Detroit -WWJ-TV       
Minneapolis – Saint Paul – WCCO-TV    
Walker, Minnesota – KCCW-TV
New York City – WCBS-TV
Philadelphia – KYW-TV
Pittsburgh – KDKA-TV
Fort Worth – Dallas- KTVT
CBS Sports HQ
ET Live at
CBS News Streaming Network
How To View Local Channels In Paramount Plus?
You can directly live-stream your local CBS station with a premium subscription. You can't escape the ads in the live streaming channels even if you are a premium subscriber.
Step 1 – To start watching local channels, log in to the Paramount+ app or visit the Paramount+ website.
Step 2 – Sign up for the Paramount+ Premium subscription. If you subscribe to the Essential plan, some channels may be available, but your local CBS station won't be available. You can enjoy the services for free for the first seven days, and you will be billed after that.
Step 3 – Once you have confirmed that you have the Premium plan, navigate to the Premium+ mobile app or visit the Premium+ website.
Step 4 – In the home screen of your Paramount+ app, go to the Live TV menu option. Now, choose your favorite local channel from the list of options available. The options you get, depend on your location.
Step 5 – You can follow the same steps to watch the local channels on your web browser, tablet, or smartphone by navigating to the Paramount+ website.
Step 6 – You can stream Paramount+ local channels on supported devices such as Apple TV, Chromecast, Fire TV, Android TV, Samsung TV, Vizio TV, Roku, Amazon Prime, Xfinity Flex, LG TV, etc.
How To Change Paramount Plus Local Channel If It's Showing Wrong Local Channel?
The Paramount App automatically detects your location through the IP address from which it receives the request. As a result, the local CBS channel available in your location is streamed live through the Premium+ mobile app.
Step 1 – Login to your Paramount Plus account using the Paramount+ app.
Step 2 – In the displayed menu (which can be vertical or horizontal depending on the device), view the list of local channels such as the local CBS affiliate, CBS Sports HQ, CBSN, and ET Live.
Step 3 – Now, click on the local channel you want to watch. You can start enjoying live streaming on your favorite channel by changing the channel.
Step 4 – If the local channel doesn't correspond to your location, your physical location may be different from the location returned by your IP address. You can't change the location physically using the Paramount+ app.
Step 5 – If you still want to change the local channel, you can download VPN and change the server to the desired location. Then, you can open the Paramount+ app, and the local channel will be updated automatically.
Step 6 – You can contact Premium+ customer support if you still feel that your local channel is not displayed correctly.
Conclusion
CBS All Access is now available as Paramount Plus since 2021. So, if you have a CBS All Access subscription, you can get the CBS All Access content along with new content by switching to a Paramount+ subscription. Both the Essential and Premium plans allow you to watch the same content, but the Essential plan includes advertisements for $5 per month. Premium plans cost $10 per month, but you can completely avoid advertisements, except for local live streaming channels.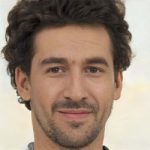 Sam has been a Smart Things expert for years and the author of DIY SmartThings. Recently he's really more into Nest smart devices and has a lot of experience with all sorts of projects from converting a regular Home to completely a smart home with the background degree in Electronics.