Paramount plus is a growing streaming platform, launched first in March 2021. With exciting shows and movies, it is gaining popularity worldwide. Students can't always afford streaming subscriptions because of their limited budget. 
Thankfully, Paramount Plus offers a student discount for college students. If you have enrolled in any Title IV approved colleges or universities, you are eligible for the student discount. 
Even if you have just enrolled in any Title IV approved college or university, you can get a student discount. If you are already in college, you too can get a student discount. The TV series adaptation of Halo, a popular video game, is highly liked by college students. 
One of the most significant benefits of the Paramount Plus student discount is getting the subscription for a lower price and fixing that price for the next four years. Students can avail of Paramount Plus essential subscription for a flat 25% for four years of college. 
Even if you graduate early, you can continue to use the student discount until the expiry period of 4 years. The ad-supported Essential plan is usually priced at $4.99 per month, and students can get it at $3.74 per month. Once you cross the 4-year limit, you will be billed the regular price for the Essential plan.  
Steps To Get Paramount Plus Student Discount
Step 1: Visit the paramountplus.com/account/edu/ and click on the signup option. 
Step 2: Enter the student information accurately in the respective fields. You have to write the exact information used in your school documents. 
Step 3: SheerID takes over to verify student credentials. 
Step 4: Your student information will be verified against the education database maintained by SheerID. If there is a match, your student information will be verified automatically. Remember to input the student details in the exact way they appear in the student documents. 
Step 5: After immediate verification, the payment page will open. 
Step 6: On the payment page, enter billing information and complete payment using any approved payment method.  
Step 7: Once payment is complete, your subscription starts after the 1 week trial period. You can enjoy the Paramount Plus subscription plan for free for 7 days, and then your subscription plan will become active. Every month, you will be billed $3.74 for the Essential ad-supported plan. 
Step 8: If you have not done it before, download Paramount Plus app to your mobile device. 
Step 9: Enjoy streaming your favourite TV shows, movies and sports content on your mobile device using Paramount Plus app after logging in. 
What if Student Details Are Not Automatically Verified?
SheerID is responsible for verifying student information, and not all institutions are supported. If your details are not verified automatically, you will be asked to upload student documents on the Paramount Plus website during the signup process. Documents you can upload are:
College ID card along with expiration date
School transcript
Related document from school with your first name, last name, and college name
SheerID will verify your full name, school name, and enrolment date against the school documents. The enrolment date should be current for the subscription you are trying to buy. If you have already finished your education and your enrolment date is older, you can't avail student discount using your old college credentials. The enrolment needs to be for the current term, and upcoming acceptance letters will not be verified and approved. 
After uploading documents, you must wait for an email confirming the verification process. Usually, you can expect the email in 30 minutes after submitting the required documents. 
If your student discount is not verified, you will not be charged for the subscription plan with a student discount. You can still enjoy the 1-week free trial, and you will be charged the regular Essential Plan if you wish to continue with the subscription.
Not all students are eligible to get a student discount because SheerID only approves a list of educational institutions. If you are not a student of these schools, colleges, or universities, you will not get the school discount.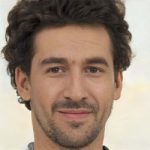 Sam has been a Smart Things expert for years and the author of DIY SmartThings. Recently he's really more into Nest smart devices and has a lot of experience with all sorts of projects from converting a regular Home to completely a smart home with the background degree in Electronics.