To Answer your question, you can create six accounts on Paramount Plus and each account has its own watching history, recommended movies and shows. You can choose picture for the account and name. It has huge list of avatars that you can choose while creating the account for different users. It also has option to create account for kids and restrict the account based on older and younger kids. see below our clear step by step instructions on how to create the account.
How To Create Account/Profile On Paramount Plus?
Step 1: Make Sure Your Device Is Compatible
All you need is a suitable device and internet connectivity to stream Paramount Plus content. The service supports several devices, so double-check yours: 
PC/Mac
Smartphone/tablet
Android TV/Google TV 
Android TV/Google TV 
Chromecast
Samsung TVs 
Telstra TV
Step 2: Go To The Website Of Paramount Plus
To begin, go to paramountplus.com  and click on the blue Sign up for Paramount Plus icon.
Step 3: Register for Paramount Plus
Then, to set up your account, follow the directions on the page, which include entering your personal and financial information. The first seven days are free for new users to see if the service is the right fit for them. After signing up for Paramount Plus, you'll get the instructions through the profile to change your profile details before being brought to the main page.
You may change the name and avatar of your default primary profile on the "Who's Watching?" tab from Edit Profiles.
You'll be able to select three (or more) shows to customize your Paramount Plus experience.
After you've chosen your shows, you can begin streaming.
As an account holder, you will be allocated a profile by default, complete with a default avatar and the name you used to sign up for Paramount Plus.
How to Create Kids Account/Profile on Paramount Plus?
Paramount Plus only offers material with a specific classification, limiting exposure to harmful content when you establish a kid's profile.
Log in to Paramount Plus and click your name in the upper right corner.
"Add Profile" will appear.
Enter your child's name, then select "Kids Mode."
Choose from Older Kids (TV-Y, G, TV-Y7, TV-Y7-FV, TV-G, TV-PG, PG) or Younger Kids (TV-Y, G, TV-PG, PG) (TV-Y, G).
With Paramount Plus parental settings, you're all set!
How To Enable Parental Control on Paramount Plus?
You'll need to access your account through a computer or mobile web browser like Chrome to enable parental controls. You won't be able to do so through the app.
Log in to Paramount Plus, click your name in the upper right corner, followed by "Account."
Scroll down to the Parental Controls section. Turn the parental controls switch to "On." To proceed, you'll enter your Paramount+ password.
Click the "Submit" button.
Create a 4-digit PIN to password-protect your settings next.
Below the PIN area, a slider lets you choose which rating levels will be locked. Select the best option for your family.
To save your changes, click "Save." To watch content with a locked rating, you must now enter the PIN.
Can You Share Paramount Plus Profiles With Your Family And Friends?
Yes, you can share your profile with up to five family members. Each profile includes a personal photograph, viewing preferences, and the option to store episodes for later watching. To add, modify, or remove profiles, click the profile icon in the top right of your screen and select Manage Profiles.
We all know and enjoy Paramount Plus, an on-demand video streaming platform. It features a ton of stuff to keep you entertained, and they just released several family packs that allow you to share the account with your close family and friends. 
However, sitting on a couch under the same roof and watching Paramount Plus TV with friends and family is the most excellent way to enjoy it. But that doesn't seem feasible in today's world of pandemics and other calamities. As a result, you may now share this experience virtually.
When you get Paramount Plus at a group or family pricing, you can receive enormous reductions of up to 75% off the regular price. However, there are some restrictions because you must create a family account to enjoy these perks.
Frequently Asked Question and Answers
Is It Possible To Share My Screen With Paramount Plus?
You may screen share! You may cast any shows or movies from your iPad, PC, or phone to your TV using a Chromecast device. Check to see if your gadget supports casting.
How Can I Get Free Access To Paramount Plus?
Paramount Plus is available with a free 7-day trial. To sign up for Paramount Plus's free trial, go to the official page and click on "Try It for Free."  Amazon Prime also provides a free 30-day trial of Paramount Plus.
How Can I Share My Family With Mount Plus?
Go to [your name] > Settings > Subscriptions. Choose one of the following options: Distribute all new subscriptions: Enable Share New Subscriptions. When you buy a new membership qualified for sharing, it will automatically share with your family members.
Is It Worthwhile To Purchase Amount Plus?
Although cheaper than Hulu and Netflix, Paramount Plus is limited to CBS and Viacom companies. If you enjoy properties like Star Trek, SpongeBob SquarePants, or Survivor, then Paramount Plus is a must-have.
The Takeaway
Using several profiles, various persons may tailor their watching experience using the same Paramount Plus account. Subscribers may also use the kid's mode to control content for younger viewers.
Subscribers to ParaMount Plus may watch on up to three devices simultaneously with no restrictions. While other service providers may limit the devices that may access extra streams, this is not the case with Paramount plus.
In addition to smart TVs, customers may view content on up to three devices simultaneously, whether at home or on the go.
The critical thing to remember is that more profiles are available than steams running concurrently. As a result, certain users may be unable to access Paramount+ on an irregular basis.
Have you used Paramount Plus? Have you tried streaming on three devices at the same time? Tell us in the comments section.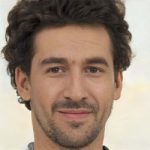 Sam has been a Smart Things expert for years and the author of DIY SmartThings. Recently he's really more into Nest smart devices and has a lot of experience with all sorts of projects from converting a regular Home to completely a smart home with the background degree in Electronics.