Given that there is tough competition out there with a number of streaming platforms and giants such as Netflix, Hulu, Amazon Prime, Disney Plus, etc., It is quite obvious that people want to first check out what other streaming platforms have to offer before finally committing to be a subscriber to it. This is why we are bringing you the great plans that Paramount Plus has to offer amongst great discounts and the free offers with multiple platforms.
Free Offer for T-Mobile Customers
For active postpaid customers of T-Mobile and Sprint services, customers can claim one year of Paramount Plus Essential monthly plan on Paramount Plus just by being a customer and at no additional cost. However, this offer is only for the customers who are already subscribed to the Essential monthly plan and cannot be applied to any other Paramount Plus subscription plan. 
T-mobile or Sprint customers who have an active postpaid wireless or Home internet connection are eligible for this offer. Even T-Mobile for Business w/ SSN customers are included in this and qualify for a year of Paramount Plus on the company. 
People with prepaid and mobile internet only are not eligible for this offer. Businesses that have more than 12 voice lines are also not eligible. This offer is mostly for personal and noncommercial use only.
To redeem the offer you can follow the following steps:
Go to https://promotions.t-mobile.com/ParamountPlus and there enter your T-Mobile or Sprint number.
You need to then log in with your T-Mobile or Sprint ID and password.
After reading the terms and conditions you can continue to fill your personal information and then click on continue.
After successful submission, you will see a link on screen that will redirect you to Paramount+ to redeem the offer and sign up directly via Paramount+.
If you are already a Paramount Plus customer and have subscribed to Paramount Plus then you can claim your T-Mobile offer by visiting https://promotions.t-mobile.com/ParamountPlus and can request a coupon code there.
After receiving your unique URL you will only have 30 days to redeem this offer.
Apart from this T-Mobile is also offering 1-year Paramount+ Streaming Membership w/ Ad support for free to all new, existing and grandfather customers on T-Mobile/Sprint Postpaid plans. To redeem this offer you can visit the link here. 
Offer for Showtime Customers
If you are a new customer to Paramount Plus you can simply visit www.paramountplus.com/showtimebundle and select the option to "Try it free". After doing that you will have the following plans to choose from:
Essential Plan + SHOWTIME
This plan costs $11.99* per month and $119.99* per year to subscribe to. (*plus applicable taxes). The Essential Plan does not include your local CBS station. It however offers you CBS and NFL via different live feeds.
Premium Plan +SHOWTIME
This plan will cost you $14.99* per month and $149.99* per year to subscribe to. (*plus applicable taxes). The Premium Plan does include your local CBS station.
Once you are complete with the sign up process; you will be asked to activate your SHOWTIME subscription at  www.showtime.com/paramountplus.
With these bundles you can save upto 28% instead of subscribing to Paramount Plus and SHOWTIME separately. 
You can also choose to do it later from your Account Page, but remember that you MUST activate your subscription before you can start streaming SHOWTIME.
If you are an existing Paramount Plus customer and subscriber then to add SHOWTIME to your subscription plan you can to your Account Page and there select "Manage Add-ons" at www.paramountplus.com/account. If you change your mind later on and want to cancel your subscription then you can go to your Account Page and click on "Cancel" anytime without any extra charges.
Paramount Plus Free Sign Up
Paramount Plus also offers you free sign up and a free trial for seven days. You can go and sign up on the link here. After going to the site you just have to click on "Try it for free" option and you can start your 7-day free trial.  
Paramount Plus free trial
A new Paramount Plus 30-day free trial is still available: the code is PEAKSALE
Amazon
If you subscribe to Paramount Plus through Amazon right now through this link, you can get a 30 day free trial for Amazon Prime and a 7-day free trial for Paramount Plus. To avail this offer you can follow the following steps:
Visit Amazon Prime Video's Paramount Plus add-on website.
Select the "Start you free trials" option.
Sign in with your Amazon account.
Choose your plan.
Start streaming through Amazon's Paramount Plus Free trial.
Roku
Roku generally offers a free trial of 7-days if you subscribe to Paramount Plus through the Roku App. You can go to the streaming option on the Roku App and search for Paramount, and there you download the app. Then after the app is installed you can sign up for the free trial through the app.
Apart from this Roku is also offering another great deal. If between December 30th, 2021 to March 11, 2022 you buy and activate a new Roku device you can redeem an offer here through which you can get a subscription to Paramount Plus for free for 2 months after which it will cost you the usual amount of $4.99 per month to subscribe. Once you activate your device, you will see a 2-month free* (*Terms and Conditions applied. Visible on the site here.) trial from Paramount Plus. You can accept the offer and follow the instructions to redeem it by March 11, 2022.
Apple TV
On your Apple TV you can download the Paramount Plus app for free from the App Store. Once you have downloaded the app and it is installed you can open the app and click on "Sign Up for Paramount plus." After you are done filling in your details you will get a 7-day free trial after which you will be charged the usual amount for it.
Google TV
Just like Apple TV, Google TV also offers a 7-day free trial if you sign up Paramount Plus through Google TV. 
Unlike Apple TV and Google TV, Direct TV does not offer any discount with Paramount Plus. Instead it has nothing to do with Paramount Plus and is a streaming service on its own.
Unfortunately, unlike others Paramount Plus has no offers or free 7-day trials like it has with Roku or Apple TV, with the following streaming services:
Direct TV
Spectrum TV
Xfinity
YouTube TV
Verizon
Hulu
Dish TV
Discount Programs
If you are a verified student, you can get a 25% discount on your Essential Plan subscription. The discount is only available to college or university students who are currently enrolled at an accredited institution. High School students are not eligible for this discount. Paramount has partnered with SheerID, which is an independent verification service, to ensure and verify the student status.
Paramount Plus offers a four month free trial for active duty military, veterans and their immediate families. This offer expires on January 31st, 2022.
Paramount also has great offers and discounts for students where they can get upto 25% off on the Essential Plan subscription that Paramount Plus has to offer. 
For army personnel's, veterans and their immediate families, Paramount offers a four month free trial which is available to redeem until January 31, 2022.
Conclusion
In the end we can say that it is understandable that you want to check out what Paramount has to offer before you commit and sign up for the streaming service. As you would have read in the article the Paramount Plus offers great discounts to T-Mobile and Sprint customers where they get the subscription to Paramount Plus for 1-year for free at no additional cost. The customers have to be postpaid customers or Home Internet customers. This offer is not available for prepaid customers or businesses, as Paramount Plus is for personal use and not for commercial purposes.

Signing up for Paramount Plus via SHOWTIME you get discounts and prices almost up to 28%. You can do that by clicking here.
is this article helpful, Click yes or no below. did you find any new free offers that paramount plus is currently offering, post offer details in the comments below that might help other readers to get the free offer.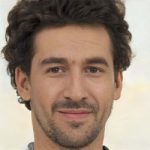 Sam has been a Smart Things expert for years and the author of DIY SmartThings. Recently he's really more into Nest smart devices and has a lot of experience with all sorts of projects from converting a regular Home to completely a smart home with the background degree in Electronics.