To answer your question, you cannot record peacock TV, any of the shows or sports broadcasted live on Peacock TV, However. You're allowed to access the recorded show or sports the next day at the comforts of your home.  As you may know, peacock TV is a streaming platform that allows users to stream their favorite shows, movies, and live channels, but there is no feature to allow you to record shows for later. 
Instead, there are several live shows such as Olympics, games, sports channels, and much more that you can watch after it has been live-streamed. Peacock streams more than 175 live matches, and after it ends, the audience can easily replay them in 24 hours. This feature is extremely useful for people who are busy in their day and cannot find the right time to watch live shows.
Can You Screen Record Peacock TV?
No, you can't screen record peacock TV on any of your mobile or laptops. All you get is a black screen, we tried to record before writing the article, and see getting a black screen, and we have tested both on android mobile phone and iPad. 
You can only watch the shows available on Peacock TV, you can download the shows in peacock to watch for online and watch live shows. Even you can't use screen share platforms like zoom or Google meet and watch the peacock shows. All you get is a black screen 
You Can Download Peacock Shows or Movies
If you are a premium plus user, you can download and watch the shows and movies in peacock. For example, if you are in a remote place and do not have any connection to the internet, you can download it upfront in your peacock app and watch it later. The option to download movies or any TV shows is not available if you are on a free non-paid subscription user or premium user with ad supported which costs $4.99.
It is worth mentioning to download your preferred TV shows or movies. You do need at least 500 MB of space available on your phone or tablet. Besides that, you should also keep in mind that offline viewing and download is only available for certain TV shows, although Peacock does not specify which catalog. 
Frequently Asked Question and Answers
Can you record Olympics on Peacock?
Although the feature to actively record Olympic while being broadcasted is not an option to use, the peacock streaming platform has, however, added the feature of including replays of all the Olympic content, including the medal ceremonies, interviews, and much more. Audiences can replay the Olympics after completing one day of airing it. 
Can you record WWE on Peacock?
The feature to record any mainstream shows or movies and live television is not available for any users, regardless of the subscription. For free peacock users, they can watch WWE shows but do not have the option to record them for later, and the same is the case with premium and premium plus peacock users. 
However, from April 5th, all latest content from the WWE network will only be available to watch and stream for users subscribed to a premium plan. The users of premium plus subscription have the opportunity to watch all beforehand exclusive scenes, events, matchups, and previous shows. 
Can you rewatch games on peacock?
If you love to watch games shows on tv, then the peacock platform is the best option for you as all-season matches will be available exclusively on a peacock premium subscription. Not only that, but you can watch replays for up to one month as they are available for a total of 30 days. 
The Bottom Line
So that is all for the peacock streaming platform. Hopefully, by now, you have a better understanding of how the platform works and why many people have decided to sign up. 
Although there are multiple other streaming platforms out there, what makes peacock stand out from the rest is its affordability and unique features that allow every user to stream shows, movies, and live TV according to their preference. 
Some popular shows that you could stream on peacock are Yellowstone, the lost symbol, the real housewives, NBC Sunday night football, USA network, golf channel, universal kids, NBC, and much more.
Did we answer your question, if you have any additional questions ask us in the comments below.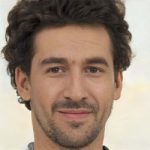 Sam has been a Smart Things expert for years and the author of DIY SmartThings. Recently he's really more into Nest smart devices and has a lot of experience with all sorts of projects from converting a regular Home to completely a smart home with the background degree in Electronics.