YouTube TV is a US-based Television Streaming service. It is a subsidiary of the video service YouTube which is owned by Google. The services which YouTube TV offers are on-demand TV, Live TV and cloud-based DVR facilities. You can have as many as six accounts per household with 85+ channels to choose from.
One of the many questions that viewers have about YouTube TV is whether or not they can download the recordings of shows hosted by YouTube TV. This article will discuss how to record on YouTube TV and whether you can download it.
YouTube TV has unlimited cloud storage services available. Due to this, you can record an unlimited number of shows. However, YouTube TV recordings cannot be downloaded offline. They can only be recorded on the unlimited cloud. Once the recordings load on the cloud, you can watch them later.
To answer your question, the TV recordings that you downloaded using YouTube TV are never stored in your local TV/computer and all these are recorded in cloud and saved somewhere in the cloud, when you hit play, it will start buffering(downloading) and play the video on your TV. So you cant download these videos to your Laptop or mobile or any other devices.
How to Record YouTube TV
Using Amazon Firestick: Use your remote to browse through your favorite shows on YouTube TV. A plus-shaped "Add" icon is present beside every show displayed. When you click on the add icon, it changes into a checkmark, indicating that you have successfully added the show to your list of YouTube TV recordings. Once you add the show to your list, new episodes will continue getting added to your recordings as they get released.
Using a Roku Device: On a Roku device, the user interface is almost similar to that of Amazon Firestick. Use the search function to find the show you like. When you select a show, a pop-up appears with information about the show. Click on the 'plus' icon next to the information to add it to your list of recordings. All future recordings will also get added to the DVR cloud.
With Apple TV: You can only record YouTube TV on the fourth generation of Apple TV or Apple TV 4k. You cannot record shows on older versions of Apple TV. Similar to how you record shows on Amazon Firestick and Roku device, you have to search for the show you're looking for through the search function and click on the 'plus' icon to add the show to your DVR library.
On a PC: For recording YouTube TV on a PC, open an internet browser and go to https://tv.youtube.com/. Use the search function to find your preferred show. Then click on the cover art to reveal information about the show, where you can add the show to your list of recordings by using the 'plus' icon next to the show's title. The interface on PC is more or less similar to that of streaming devices.
How to Delete YouTube TV Recordings
To delete recordings on YouTube TV, you have to access the 'Library' tab at the top of the home screen. Select a program from the library and select the checkmark icon next to the show's information. This will remove the show from your recordings.
When you stop recording YouTube TV, newer episodes will stop being recorded on the DVR cloud. However, the older episodes will continue to remain on the cloud for nine months even after the recording is stopped. After nine months have passed, they will be permanently removed.
When Do YouTube TV Recordings Expire
Since YouTube TV has unlimited space, you will not face any issues with adding any number of YouTube TV recordings to the DVR cloud. However, you will be able to retain them on the cloud only for nine months. After this period of time, YouTube TV will remove your recordings. If you want to keep a show beyond nine months, you will need to record the show once again on YouTube TV for another nine months.
YouTube TV Recording Limit
While YouTube TV doesn't have a limit for the number of shows that you can record, it has a time limit for the recorded shows to last on the cloud. There is unlimited data storage offered by YouTube TV. However, the recordings are available on the cloud only for nine months, after which they are removed.
As of now, YouTube TV allows you to record shows in their entirety and selective recording of particular episodes is not yet supported. This means that users can record as many episodes as they want, as long as they are recording all the episodes in each show. You cannot record only the newer episodes and therefore have to record all the available episodes of the show which you are recording.
Do Recordings on YouTube TV Use Data
Recordings on YouTube TV do not use mobile data to be physically downloaded to a mobile or streaming device. Instead, they are recorded on the DVR cloud and whenever the user wants to play the recordings, they load from the cloud. After the recordings load from the cloud, the user will be able to play the video.
YouTube TV Recordings Troubleshoot
Listed below are a few issues that customers might face with respect to their YouTube TV recordings:
Recordings Disappear: A growing number of customers have brought forward a complaint that their YouTube TV recordings are disappearing without notice before the stipulated nine-month time period. In case this happens to you, you need to contact the customer service, who will then assist you in retrieving the lost recordings.
YouTube TV not recording: Sometimes, YouTube TV fails to record even after you have added the show to your recordings. When this happens, you need to check your internet connection and disconnect and reconnect the power source. If the issue persists, contact customer support for advanced troubleshooting.
Playback recording error: For a playback recording error to happen, multiple factors might be at play. Some things that you can do are, restart the YouTube TV app and do a power recycle (switch the device and internet device off for a while and then switch them on again). Sometimes the error might be occurring due to faulty data storage, in which case it also helps to check if erasing cookies and cache might free up some memory and resolve the issue.
Contacting Customer support: Sometimes there might be unprecedented technical errors that can't be fixed by simply doing a power recycle or clearing the cookies and cache. In that case, you should contact customer service and seek advanced troubleshooting for the issue. The customer service for YouTube TV is available at https://support.google.com/youtubetv/.
Frequently Asked Question and Answers on YouTube TV Recordings
What is a DVR cloud library for YouTube TV?
Youtube TV has an unlimited storage on its DVR (Digital Video Recording) cloud platform. Instead of being an electronic device, the DVR service for YouTube TV is cloud-based. This cloud service allows the user to record an unlimited number of TV show episodes as they are released, which are valid on this cloud service until nine months.
Can you watch YouTube tv recordings without the internet?
Unfortunately, as of now, YouTube TV recordings cannot be viewed offline. You need to connect to the internet to be able to see them.
How to watch YouTube TV?
You can either download the YouTube TV app on Apple TV, Roku, Amazon Firestick, Samsung TV, LG TV, Android TV or Xbox One. Alternatively, you can also stream YouTube TV on Google Chromecast.
Which devices support YouTube TV?
A complete list of devices that support YouTube TV is available at the link https://tv.youtube.com/learn/devices/
Can I see local channels on YouTube TV?
Yes! Though this was earlier an issue with YouTube TV due to its limited hosting of local channels, it currently supports a wide variety of News, Weather and Sports channels locally.
How to cancel a YouTube TV membership?
If you want to cancel or pause your YouTube TV membership at any time, visit https://support.google.com/youtubetv/answer/7129668?hl=en&co=GENIE.Platform%3DDesktop&oco=1 for detailed instructions. You can cancel your membership either from the YouTube TV app or from a desktop computer.
Are there different channel packages available for YouTube TV?
Currently, YouTube TV offers only one channel package. Depending on which area you are from, you will get around 60+ channels for a price of $40 per month.
Takeaway
YouTube TV is the new way of watching your favorite new TV shows, and the exciting part of a YouTube TV subscription is the unlimited cloud storage that it offers. Since it is a cable-free Live TV service, it is sure to have many takers.
The other additional bonus of this service is the provision of up to six profiles per account. When taken together with an unlimited cloud storage for recordings, that makes it the perfect streaming app for families. Though YouTube TV doesn't have the provision for offline downloading yet, recordings can be accessed from the DVR cloud library at any time.  
Did we resolve your issue? Is there something else that you would like to share about your YouTube TV experience? If you still have any questions or would like to share a different way in which you resolved your issue, drop your comments in the comment box below!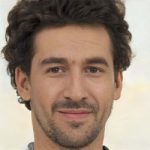 Sam has been a Smart Things expert for years and the author of DIY SmartThings. Recently he's really more into Nest smart devices and has a lot of experience with all sorts of projects from converting a regular Home to completely a smart home with the background degree in Electronics.