YouTube TV has made its entry as among the top contenders in business, and has managed to gain the curiosity of the people. we listed all the details in the article for you to decide whether YouTube TV is worth or not.
A lot is being speculated about what this platform has to offer and how it will draw more customers in its corner. Here's a take of the basic understanding of YouTube TV and every essential information available on it.
YouTube TV is among the latest features of the social media giant created specifically for the younger audience. It gives viewers the access to enjoy live shows and events, be it sports, entertainment or simply news developments taking place around the world.
The idea of this feature is to eradicate the barriers posed by cable TV, which only manages to provide limited content for the viewers. YouTube TV visibly aims to open up the doors to unlimited content for their audiences, which fall under the category of the 'Internet Generation'.
However, with the availability of a huge wave of content, it becomes essential for everyone to understand how this feature works and the most efficient ways to use it.
How YouTube TV Works
A number of online digital platforms have been launched all over the world in the last few years. Quite similar to Netflix, Amazon Prime, Hulu and others, YouTube TV can also be bought on a subscription basis.
The monthly subscription of YouTube TV costs $64.99, which could be perceived as a standard cost in comparison to its counterparts.
There is another feature that goes with it for those who are also interested in getting support for the Dolby Atmos feature for better sound quality.
With an added cost of $19.99 per month, you can acquire this upgrade which also supports 4K, offline downloads and unlimited simultaneous streams. This feature is definitely not worth to spend on it.
There are more customizations available in YouTube TV for the customers who are willing to slip in a few extra bucks in the form of premium extras.
Currently, Showtime costs $7 per month, whereas Fox Soccer Plus costs $15 per month. Shudder and AMC both cost $5 per month each, while Sundance Now is $7 per month. Starz costs $9 a month and Curiosity TV is available for an added price of $3. 
There are three main sections of YouTube TV – Home, Library and Live. While Home is similar to the main page of YouTube itself, Library stores all the shows that you have recorded.
As the name suggests, Live contains some of the top shows and events that are being broadcasted live by the channels. There is also a Support option available for the users who need assistance. Here is the list of all the channels that are available on YouTube TV: – 
ABC
CBS
FOX
NBC
ACCN
AMC
Adult Swim
Animal Planet
BBC
BBC World News
BET
BTN
Bravo
CBS Sports
CMT
CNBC
CNBC World
CNN
Cartoon Network
Cheddar Big News
Cheddar Business
Cheddar News
Comedy Central
Cozi TV
Discovery
Disney
Disney Junior
Disney XD
E!
ESPN
ESPN 2
ESPN U
ESPNEWS
FOX Business
FOX News Channel
FS1
FS2
FX
FXM
FXX
Food Network
Fox Sports
Freeform
Golf Channel
HGTV
HLN
IFC
Investigation Discovery
LAFC
Local Now
MLB Game of the week
MLB Network
MSNBC
Motortrend
MTV
MyNetworkTV
NBA TV
NBC Sports
NBC Universo
NBCSN
NECN
NESN
NFL Network
NatGeo Wild
National Geographic
Newsy
Nickelodeon
Paramount Network
Olympics Channel
Orlando City
Oxygen
POP
SEC ESPN Network
SNY
Smithsonian Channel
Sounders FC
StartTV
SundanceTV
SyFy
TBS
TCM
TLC
TNT
TYT
Tastemade
Telemundo
The CW
Travel Channel
TruTV
TV Land
USA
Universal Kids
VH1
WE TV
YouTube Originals
Tastemade
YouTube TV Features
One of the major features of YouTube TV includes unlimited cloud DVR storage. Using this feature, you can add any particular show or sports team to your favorites which will automatically save them for you to watch at your leisure.
This cloud DVR has the ability to record and store endless shows for you without using additional data or storage on your phone. Having said that, this feature is available on any supporting device for your use, this is one of the best feature and its worth the money.
Another interesting feature of this platform is its presence and availability in all of your screens. Its app is available on both Android as well as iOS, and available to watch on phones, tablets/iPads, as well as computers and laptops. It is also available on Amazon Fire TV, Google TV, Apple TV boxes and other devices that are daily used by many. In addition to this, YouTube TV is also available in smart TVs with Android TV, and models from Hisense, LG, Samsung, Sharp, Sony and Vizio. It's also on Chromecast and the PS5, PS4, PS4 Pro and Xbox One consoles
YouTube TV Drawbacks
In comparison to the normal cable TV, the cost of YouTube TV subscription is quite high. While it can be assumed that the subscription prices have been carefully determined, it may not be affordable to many people. However, on a positive note, the company has likely noted this drawback and has announced that it is currently working on creating "flexible" models for YouTube TV users.
One of the other few limitations of YouTube TV also happens to be one of its misconceptions that have been doing rounds. It does not really bring you the videos available on YouTube, as the latter holds the sole jurisdiction on such videos. YouTube TV has been simply created to bring  live TV, video-on-demand and a cloud-based DVR on screen, and not more. 
YouTube TV Competitors and Who Is the Best
Hulu Live TV and Fubo TV are easily some of the biggest competitors of YouTube TV. Hulu has established itself by creating a lot of content on its own.
On the other hand, Fubo TV has over a 100 channels under its belt, which closely competes with YouTube TV. Sling TV is a lot cheaper in comparison, with a subscription of only $35 per month.
But it has only over 30 channels, falling short from the rest by a mile. At the end of it, YouTube TV has a small edge, as none of its competitors can match up to its unlimited DVR cap feature. 
YouTube TV Current Offers
YouTube TV quite recently announced its new Sports Plus add-on package. It costs $10.99 per month and includes NFL RedZone, Fox College Sports, GOLTV, Fox Soccer Plus, MAVTV, TVG for horse racing as well as Stadium network.
Do You See Commercials in YouTube TV
Viewers will be able to find advertisements on YouTube TV, specifically in the Live shows or matches that they watch, with no option available to skip them.
However, quite similar to YouTube, the ads will be shorter in nature. Having said that, you will not be interrupted by any ads if you are a member of YouTube Premium, which is another progressing initiative of the social media giant. We don't recommend to spend on YouTube Premium specifically to stop ads on YouTube TV. I see the ads coming up in YouTube TV are very few.
How to Contact YouTube TV Customer Support
On the main page of YouTube TV, there is a Support option that has been created to help the users in navigation.
You can conveniently contact the customer service at any given time, either via text chat or voice chat. This creates a clear communication for the benefit of users, who can get all kinds of queries answered through expert help.
Frequently Asked Question and Answers
Can I record shows with YouTube TV?
Yes, you can. The cloud DVR holds unlimited capacity to store the shows that you have recorded to watch at your own leisure, a unique feature which is only available in YouTube TV. 
How many people can use my account at the same time?
Each YouTube TV account enables you to connect six accounts on a family plan with no additional cost. 
Is YouTube TV available outside the United States?
No, the platform shall only remain in the U.S. for the foreseeable future.
How do I get YouTube TV? 
For more information on YouTube TV, please visit their website at tv.youtube.com. YouTube TV is an independent site and cannot be accessed through WCTE website or pbs.org. 
Take Away From This Article
YouTube TV is worth every penny you spend on it, due to its capability of recording unlimited channels, you can record and watch whenever you are free and you don't miss any shows and there is no need to subscribe for bunch of subscriptions like Hulu, Paramount+, Discovery+, just record whatever the shows that you want to watch and it will keep recording and you can watch whenever you are free.
Having brought some of the top TV channels under its wings, the platform aims to become and remain one of the top players in the market. While it has its own challenges to counter such as its affordability, it can be assumed that YouTube TV is certainly coming up with plans for its expansion.
Did this article cover the information regarding YouTube TV that you were looking for? Please let us know in the comments.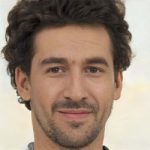 Sam has been a Smart Things expert for years and the author of DIY SmartThings. Recently he's really more into Nest smart devices and has a lot of experience with all sorts of projects from converting a regular Home to completely a smart home with the background degree in Electronics.