YouTube TV and Amazon prime are completely different. Amazon Prime is owned by Amazon and YouTube TV is owned by Google.
To answer your question, YouTube TV is not free with Amazon Prime. YouTube TV comes with a free trial version for one week. After the first week, you need to start paying for the subscription. As per today's offer(6/28/2021)The first 3 months price is $54.99 and thereafter it will be 64.99. You can watch news, sports and programs by buying subscriptions like Hulu, ESPN, paramount plus and you can watch some local channels for free in some locations and you can also watch all the IMDB movies for free with advertisements. 
Free and Less Price Options to Watch TV
Depending upon where you live, you can watch some channels for free and with less subscription price. 
For example, you can watch most of live sports with Hulu, Disney and Espn bundle and it will also cover some national news free ABC news. ABC news is not live and these are recorded. For example, if you want to watch Good America. You can watch Good America on the same day in the evening, for which the live telecast happened in the morning.
You can also watch Paramount Plus Subscription which comes with Live news National and local news and also covers some sports.
Amazon also provides sports channels for subscription.
Getting Free TV is almost impossible but you can watch your local channels for free by installing the antenna and connecting to your fire tv.
You should also read is YouTube tv same as Google TV
Is Youtube TV worth It?
Well, from my point of view the price for YouTube TV is very high and it's not worth it. You end up paying 64.99 a month, you can take different subscriptions, like Hulu, ESPN, Disney plus, Netflix and HBO max etc. with less amount, you can include different sports, news subscription based on your requirement with your prime membership.
You might miss some channels with a subscription, it depends on your choice what is the best for you and your family and also consider saving money.
There are some other options for TV that you can pay far less price, here are some of the providers.
Spectrum
Spectrum comes with Live national, local news and sports and some of the popular channels with very less price if you buy online without cable which is less than $30. You will also have the option to choose different channels based on your requirement. The only drawback with Spectrum is you need to cast the tv from your mobile to TV and your tv should support the casting.
Sling
Sling is also another less price paying option where you have the option to choose different channels and pay less than $30.
Is Amazon Prime Worth it?
Amazon prime is worth every penny that you spend, there are more than 147 million subscribers for Amazon prime. 
Fastest Delivery of Your Amazon Orders: You can get your orders delivered in One Day, two day and the same day based on where you are located. Amazon prime has the fastest delivery system when compared with other companies.
Fastest Grocery Delivery for Free: You can get your Whole foods grocery delivered in less than two hours, you can order vegetables, fruits, meat, dairy, snack and household essentials. Wholefoods maintains the highest quality of grocery and most of them organic. 
Free unlimited Photo Storage: Amazon provides free unlimited high resolution photo storage for all your photos, you can backup all your photos in one place and view them across all your devices.
Frequently asked questions on YouTube TV and Amazon Prime
Are all amazon prime channels free with Amazon prime?
No, all the channels are not free with amazon prime, most of the sports, starz and different subscriptions, you need to pay an additional price.
Is Amazon Kids and Amazon Kids+ free with prime membership?
Amazon kids is free with free prime membership, but Amazon kids plus is charged at 24.99 Per annum. If you don't want to use Amazon Kids+ to limit kids watching TV, if your Kid uses an android tablet, you can use a family link by Google to control your kids watch time.
Can I get Netflix, Hulu, Disney Plus, Hbo Maz, Starz etc free with Youtube TV?
No you can't get any of the subscription free with Youtube TV.
Take Away from this article
Youtube is not free with Amazon Prime, but you can choose what you want to watch and buy subscriptions based on that. 
You can also save money by choosing only what you want to watch instead of buying a Youtube TV subscription which costs 64.99. 
You can buy Sports, News channels based on your requirement and you can also watch local channels for free by installing an antenna which costs less than $20 on amazon.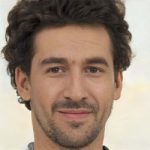 Sam has been a Smart Things expert for years and the author of DIY SmartThings. Recently he's really more into Nest smart devices and has a lot of experience with all sorts of projects from converting a regular Home to completely a smart home with the background degree in Electronics.