There are multiple ways you can change the inputs in Fire Stick, we have listed all the possible ways that you can switch the inputs using your Fire Stick.
Please note some of these settings will work only if you have an inbuilt fire TV stick like Toshiba Fire TV or insignia fire tv. But you can give a try and see if this works for your tv stick as well. 
Interesting Article – Top Smart TVs in the World
Using Your Remote
Hold the home button for 5 seconds with your remote
You will see different options on the right side of your tv
Click on Inputs.
And select the input that you want to change.
Using the Home Button on the TV
If you are using inbuilt Fire Stick TV you should have a button on your tv
Press the button on the tv and it will show you the list of options
Click on Inputs
Select the required Input
Using Your Alexa Remote Voice
To switch inputs using voice command, you need to use your remote mic.
Step 1: On your fire TV remote, press and hold your microphone button.
Step 2: Give the command for Alexa to switch or change Input. For instance, say,  switch to HDMI 1. Remember to give the command while still holding down the microphone button.
Step 3: Once you have given the command, immediately release the microphone button.
Step 4: At this point, the input should have changed to the desired input you requested in your command.
Using Your Alexa Smart Speaker
For this method you need to pair your Alexa smart speaker to your fire tv. 
Open Alexa app in your mobile or tab
Click on More
Click on Settings
Click on TV & Video under Alexa Preferences
Under Video Service Providers
Click on Fire TV
Click on Link or Manage Devices
You should see your TV listed, select the TV and click on Continue.
Select your Alexa Speaker in this step.
Click on Link the Device.
Now you have successfully connected your Alexa smart speaker to TV.
Now just say, Hey Alexa switch to HDMI 1. You will definitely like this feature. It's pretty quick.
Pro Tip: If you want to turn on the tv without your remote, just say. Hey Alexa switch to HDMI 2. It will automatically turn on the tv and switch to HDMI 2.
Using HDMI CEC
Most of the smart tv are coming up with HDMI CEC, for example, I have Toshiba TV with inbuilt Fire Stick and I am connecting Chromecast to one of the HDMI ports and connecting my chromecast to my google smart speaker. All I say is. Hey google, turn on the tv. 
It just quickly turns on the tv. And I use my mobile to cast videos. You can also play videos using your voice. Hey Google, Play Video songs on tv. or show me how to make Pizza. And it will start playing on your TV.
This option also works if you have connected a chromecast or fire stick to one of the HDMI ports to regular samsung tv, LG TV or other smart TVs. 
For example, you can connect your Fire Stick to hdmi port and connect your Fire Stick to your Alexa smart speaker. When you ask Alexa. Hey Alexa, switch to HDMI 1, it should turn on the tv without your remote. 
Sometimes these settings are tricky and some features might not work as expected possibly due to compatibility issues and we end up using multiple remotes which is frustrating. 
You can also see the different ways you can switch inputs using fire stick.
Frequently Asked Question and Answers
Which TV stick is better, is it Fire Stick, Google TV with Chromecast or Apple TV?
I personally used Fire stick and Google TV with chromecast and I prefer Fire stick over Google TV with Chromecast. Fire Stick has many more features than any other competitors and it supports most of the cable provider apps.
Can I control my TV without using a remote and handsfree?
Yes, Amazon has a Fire TV cube, you can navigate apps, movies and more without using remote and hands free. For example, just say, Hey Alexa, Open Hulu and play Bachelorette. And it starts playing. 
I am using a first/second generation fire stick, do I need to buy a new Fire Stick?
Yes, it's worth buying a new generation fire stick instead of struggling with your old Fire Stick which might be slow..
How frequently does the TV stick get updated?
Amazon releases a new Fire Stick every year, its okay to use 2 to 3 year old tv sticks and sometimes the old Fire Stick might be slow and not responding and you might not get all the new software features that are avaialble in the new fire tv stick.
Can I watch Live tv on my Fire Stick TV?
Most of the cable providers are providing apps that you can install directly in your tv and watch the live tv channels, you can also connect your cable to your smart tv. Sometimes due to compatibility issues, you might end up using two remotes one for your cable and the other one for your Fire Stick. 
Can I connect multiple TVs to a single Fire Stick?
No, it will not work. You can connect only one tv to your single Fire Stick. Even if you connect using hdmi splitters you will see the same program on the both sticks. You can read more here
Is there a mobile app to switch tv inputs?
Yes, you can install a fire tv app in your mobile, tablet and control your tv. But you should be on the same wifi of your tv, otherwise your mobile app remote might not work. 
Can I control TV without a remote?
You can operate your tv without remote either using your alexa or using your mobile app that you can install in you mobile or tablet.
Conclusion
Changing the inputs on Fire Sticks shouldn't raise so much dust anymore, right? Of course, it shouldn't, because in this article we have explained in detail how to change the input in your Fire Stick using various methods. While all methods may  not work for some people.
Some still may have just one method that works for you. However, we do recommend you keep trying the various methods to see the one that works best for you and is more convenient for you. We do hope you have found the information provided in this article to be helpful.
Last Line
We would love to hear from you if you resolved to switch inputs on your fire stick differently from the solutions proffered here. Please comment so others users can learn too.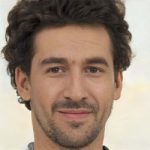 Sam has been a Smart Things expert for years and the author of DIY SmartThings. Recently he's really more into Nest smart devices and has a lot of experience with all sorts of projects from converting a regular Home to completely a smart home with the background degree in Electronics.