It's true that over the past few years, the collection of smart speakers by Google is evolving. Google Nest Mini was launched in 2017, and this fantastic product got massive popularity in a concise time. Currently, Google nest mini is believed to be the best option in the market of Google.
Mini is a cute little voice control speaker that will serve you in many useful ways. 
These speakers are created to follow your commands that can be used to play music, set your appointments, can add things in your shopping list, and many more.
Its worth every penny you spend on Google Nest Mini because of its excellent features. For example, it has easy to carry design, a better voice recognition system, and Nest Mini is google search and maps integrated. Some of the features that are missing in Nest Mini are inbuilt battery, waterproof. you can't use this speaker outside near swimming pools and it always require power.
It will answer your queries even when there is lot of noise in your room. For example, you might be running TV or music in your living room, it still catches your voices and understands what you are speaking as like a real human.
The only drawback is sometimes even though you are not speaking with Google, it starts speaking to itself and gives you answers, some times it will be funny.
Some of our favorite Google Commands:
Hey Google,
Turn on TV!
Turn on Bedroom Light!
is Walmart open today!
What is the spelling of a word!
Add onions to my shopping list!
Show me who is outside camera on TV!
This is really WOW factor, even if you are not fluent in English like US or UK accent. Nest mini is still able to understand your voice. Alexa and Siri might not be perfect when comes to recognizing words.
Read More – Best Smart Speakers in the market
Best time to buy Google Nest Mini:
If you are a technology-savvy person then this outstanding product, Google Nest Mini, will attract you a lot. It's unique features will make you curious to buy this product as soon as possible, but it must be relevant for you to know, whether this valuable product with so many useful features is in your budget or not.
The answer to this question is no, it's true that Google Nest Mini is not so budget-friendly, but you can get it on discount if you buy it other than regular days, means on holidays.
Here you need to know when the best time to buy Google nest mini is;
Google Nest Mini's price is a bit higher than other Google Home devices, but its outstanding features are all worth it. The best time to buy this excellent device is before the prime days, as its price goes down just before the top day.
What makes Google nest mini the best product?
This fantastic invention of Google has many outstanding features. No doubt, following amazing features are the reason behind the great success of Google Nest Mini, and in this article, we will mention some of its attractive features.
Amazing sound quality
Despite being smaller in size, Google Nest Mini has an outstanding and clear sound quality. This little device is more proficient than its previous generation. This device has 40mm driver and provide 360 degree sound according to Google, it has the feature of 2x stronger bass for louder sound.
An excellent design
Nest Mini comes in an adorable round shape like the original Home Mini. Unlike the previous generation, it is effortless to use the touch buttons of Google Nest Mini because its lights automatically turn on whenever you get closer to it.
Excellent voice recognition feature
Another unbeatable feature of Google Nest Mini is its unique voice recognition system. All the previous voice recognition systems and microphones are pretty good.
Still, this time Google put special effort into making this product more valuable by adding the third microphone to the array in Google Nest Mini.
This extra microphone allows Google Nest Mini to neglect all the distracting sounds and focus on your instructions. This upgraded feature makes our life more comfortable than before. People of all ages love this feature, which makes it a worth buying product.
Read Also – How to connect Google Nest Mini to TV
Price of Google Nest Mini:
If you have made up your mind to buy this excellent product, then you must want to know about its price.
So it's pretty expensive if you buy this Google Nest Mini on regular days.
The actual price of Google Nest Mini is around about $49.99, but if you want to buy it at lesser rates then it is recommended that you should buy this device during Christmas or Easter holidays.
In the present time, Google is selling Nest Mini for $35, but during holidays the prices usually dropped down to $25.
Read Also – What is the difference between Google Home Mini and Nest Mini
Alternatives of Google Nest Mini:
Some other options of Google Nest Mini are also available; those have made a well repute.
Echo Dot is a 3rd generation smart speaker that is available in four beautiful colors.
Plum
Sandstone
Charcoal
Heather Gray
Price of Echo Dot:
You can buy Echo Dot smart speaker in $49.99 on regular days without any discount. Currently, they are selling it for $29.99 on Amazon.
Features:
A great speaker with beautiful fabric design
An excellent improved sound quality
Always ready to help function, using which you can play music, set alarms, answering questions, reading news, and many more.
Compatible with your device
Echo Dot is an advanced 3rd generation smart speaker which can help you in many ways. This voice control smart speaker is best for any room setting if you need to ask for information, music, news, etc. In short, this can be your best friend.
Apple Home Pod
Apple Home Pod is another excellent alternative to Google Nest Mini with attractive features.
Price of Apple Home Pod:
Apple Home Pod was the most awaited smart speaker, and the cost of this smart speaker is $299, which is a bit expensive.
Features
Has Six microphones array
Comes with excellent Apple Music
The superb system of microphone for automatic bass correction
Speaker support for multiroom with Airplay2
Apple podcast and iCloud library, and much more.
Apple Home Pod is an outstanding invention with unbelievable features. At a price this high, it cannot be called a budget-friendly speaker, but its features make this device worth buying. 
Apple Company has been launching great valuable products for many years, and yes, this smart Home Pod is one of the best inventions.
Apple products have managed to make a good reputation in the world, so the product is reliable and of excellent quality.
So, last but not least, we will talk about another alternative of smart speaker Google Nest Mini, which is another super smart speaker by Sonos. 
This smart speaker comes in only two colors
Price of Sonos One (Gen 2)
The cost of a smart speaker Sonos One (generation 2) is $199. This eye-catching smart speaker works pretty well and is reliable with good quality.
Features:
This smart speaker is built with a nice and smooth voice control
Excellent sound , so you can enjoy music, news, play and much more
The best-fit design which makes it easy to fit anywhere in the room
This smart speaker can be connected wirelessly with any other Sono's speaker
This smart speaker is very friendly and easy to use. It comes with amazing technologies.
You can now enjoy music, plays, or anything of your choice in every room of your house by attaching extra speakers to this cute little smart Sono.
The design of the Sono speaker makes it more comfortable to use and carry. This speaker is built in such a way that you can fit it with anything and anywhere.
You even can take this speaker out if you are going on a vacation or a picnic. Sono smart speaker can be your best companion in any situation.
Conclusion:
I am sure this article will prove to be helpful if you are thinking of buying an advance voice control mini speaker for yourself or for someone you care about.
The features of Google Nest Mini can surely make your life easy and enjoyable. You can buy this eye-catching product without a second thought. Even the alternatives discussed above are also worth buying, and you can go for them too.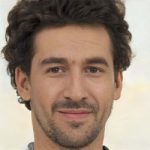 Sam has been a Smart Things expert for years and the author of DIY SmartThings. Recently he's really more into Nest smart devices and has a lot of experience with all sorts of projects from converting a regular Home to completely a smart home with the background degree in Electronics.