Making use of Toshiba Fire TV Bluetooth can make you introduce devices that can personalize your experience. It is one feature other fire TV brands have added to their list of features. So, does Toshiba fire TV have Bluetooth? Let's find out!
To answer your question, Toshiba fire TV has Bluetooth. This in-built feature for Toshiba fire TV and it connects easily to other devices that are Bluetooth supported. Some of these devices Toshiba fire TV connects to via Bluetooth include, but are not limited to; speakers, AirPods, headphones, soundbars, subwoofers. This article will provide a guide on how to connect different Bluetooth devices to the Toshiba fire TV and lots more. So please read on to find out more.
Interesting Article – Top Smart TVs in the World
How to Connect Your Bluetooth Device to Toshiba Fire TV
Different Bluetooth devices can be paired up with your fire TV, however, you must bear in mind that Bluetooth connection range, physical obstacles, electronic interference from electronic gadgets can affect/influence the connection. To connect your Bluetooth to Toshiba fire TV, see the steps below.
Step 1: To start with, ensure the device you are about to connect to the Fire TV is all powered up.
Step 2: Press the Home Button
Step 3: From home button navigate to Settings as show in the below video.
Step 4: From the Settings menu, select Controllers and Bluetooth devices.
Step 5: Next, select Other Bluetooth Devices.
Step 5: Make your Bluetooth device(headphones, speakers, Remotes etc.) discoverable. Usually this can be done holding power button 20 to 40 seconds and your device will start blinking rapidly.
Step 6: Next wait for your device discoverable on your fire TV and listed on the Discovered Devices list. Once the device appears, select it and wait for it to complete the pairing.
That's it! now you have successfully paired your Toshiba fire TV to your device.
Connect Different Bluetooth Devices to Toshiba Fire TV 
Remotes: For an enhanced fire TV remote, open the back of the remote and at the bottom is a pairing button. Press the button to pair the remote with your Toshiba fire TV.
Speakers: To pair your Toshiba fire TV with speakers, see the following steps.
Put your speakers in pairing mode to make them visible to your fire TV. Select your speaker from the list of displayed Bluetooth accessories/devices. A prompt may come up on your TV screen asking you to complete the pairing process by typing the code shown on the screen. Go ahead with this. Once pairing is completed audio from your fire TV will play through your speakers.
Your AirPods: Put your AirPods in pairing mode to make them visible to your fire TV. To put your AirPods in pairing mode, open the AirPods charging case, press and hold down the button at the back of the charging case. The LED status light should start blinking white, indicating the AirPods are ready to be paired.
Your Headphones: To connect your headphones to Toshiba fire TV via Bluetooth, follow the same steps above. If you are unsure how to put your headphones in pairing mode, then check the manual/product guide for your headphones to get more details.
Soundbars: Unplug your TV's power cord, and keep the soundbar turned off. Connect the HDMI cable to the HDMI/ARC on your TV and the audio in jack on your soundbar. Power up your TV, and your soundbar also. Adjust the soundbar to the correct source. To change the digital audio format to PCM or Dolby Digital, go to the Home Menu > select Settings > Select Display & Sounds > Select Audio Output and effect the changes. To turn off your TV speakers, go to the Home Menu > Select Settings > Select Display & Sounds > Select Audio Output > Select TV speakers and then change the setting to OFF.
Subwoofers: Follow the same steps above to connect your subwoofers to Toshiba fire TV via Bluetooth. 
Troubleshooting Bluetooth in Toshiba Fire TV
In setting up your Toshiba fire TV remote, you may encounter certain issues. If your remote is not an enhanced fire TV remote, then you may need to try other ways to pair it with your fire TV.
Another method to pair the remote with your fire TV is to press and hold the home button on the remote for about 30 seconds while pointing the remote towards the TV. After 30 seconds it should have paired, and you should be able to use the controls. If not, then see method 2.
This time around, you'll need to press and hold three buttons simultaneously. They are; the back button, the left navigation button, and the home button. Ensure the remote is pointed at the TV with no physical obstacle. If this doesn't work still, then you may want to replace the remote's batteries. If it's a matter of stuck buttons, because this happens sometimes, gently and softly roll the remote on a firm surface to free any stuck button. 
Can you Control Toshiba Fire TV with Smart Speaker?
Yes, you can control your Toshiba fire TV with Alexa. All you have to do is give Alexa command of what you want to be done, and Alexa will carry out the on your Toshiba fire TV. Guess what! You do not have to use a remote to do this. Below are some of the actions Alexa can complete when asked to.
Play a movie or TV show: Alexa can play content from supported apps you have installed on your fire TV.
Alexa can search for movies and TV shows, as well as help you navigate the search results.
Alexa can open and search within supported installed apps, control playback, control live TV, and more actions.
Please note that since your request is concerning your Toshiba fire TV, you may need to make clearer your command by letting Alexa know that the content you'd like to stream is on your fire TV devices by adding the word "on Fire TV" at the end of your request/command.
Frequently Asked Question and Answers
Is it possible to connect an HD antenna to Toshiba fire TV to get free channels rather than paying for cable subscriptions?
Yes, you can connect an antenna to watch free channels. Since there are streaming apps on the TV, then an antenna will fill in for free live TV channels. Also switching from TV to app or vice versa is easy.
What type of antenna can I use on my fire TV to get free TV channels?
Any HD antenna will do just fine. Your antenna choice is dependent on what you want, the price, the brand, and other factors you may have in mind.
What is meant by voice remote? 
The included remote has an in-built Alexa feature. However, Alexa can only be activated by pressing the Mic button.
Is there an option for deactivating the voice control for the remote?
If you do not wish to use or activate Alexa with the Mic button, then deregister your account, to disable this feature.
Does the remote have numbers to navigate through channels?
The remote does not have number buttons on it. The Live TV channels are arranged alphabetically. Use the TV button on the remote to launch the guide for Live TV channels. To scroll through the channel list, use the up and down buttons, and to watch a highlighted channel, press Select.
There are some channels I do not watch. How do I hide them?
If there are channels you do not watch, and you want other channels reached faster, then hide channels following the stated steps. Using the included voice remote, select Settings > Live TV > Channel Management > All. Next is to scroll to the channel you wish to hide and use the Play/Pause button to hide the channel.
Can apps be downloaded?
As long as the apps are compatible with the fire TV, then they can be downloaded.
How do I troubleshoot Toshiba fire tv wifi issues.
We have written a detailed article here
Conclusion
In this article, we have provided much information about the Toshiba fire TV concerning its Bluetooth connection. Sometimes, we want more when we are watching shows and movies. Sometimes, we want to hear even the faintest whispers, and at other times, we just want to listen alone in our comfort.
Toshiba fire TV caters well for both scenarios, as it allows the connection of external audio devices, whether it be speakers, soundbars, headphones or, Airpods, giving the experience you look to have when you watch your favorite shows and movies. We do hope you have found this information helpful.
Have we been able to answer the questions you had concerning Toshiba fire TV? Did you resolve issues through methods other than the solutions provided here? Please share your thoughts with us in the comments section where others can read and find help. Thanks!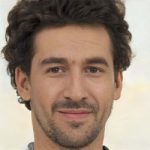 Sam has been a Smart Things expert for years and the author of DIY SmartThings. Recently he's really more into Nest smart devices and has a lot of experience with all sorts of projects from converting a regular Home to completely a smart home with the background degree in Electronics.