Toshiba fire TV has recently been notorious for failing to connect to Wi-Fi or connect and disconnect shortly afterward. Worry not; you will find solutions if you keep reading through this article. At least something must work for you. 
Toshiba Fire is a Smart TV, meaning that it ought to have internet connectivity. A simple Ethernet cable can do the trick by connecting one end to the router and the other to your Toshiba Fire TV. On navigating your TV settings, you should easily access the internet. For Wireless routers, the Smart TV should detect Wi-Fi networks around automatically and list them out so you can connect upon keying in the password. If this isn't working, continue reading.
Interesting Article – Top Smart TVs in the World
Cross-check your devices
There are times you need to confirm that your devices are rightly placed. The problem may be smaller than we perceive it to be. 
1. Confirm the availability of the Wi-Fi network by connecting other devices to it. This step will help you rule out the most crucial possibility before tampering with your Toshiba Fire TV. 
2. Whether or not it is working, reboot your router by disconnecting and reconnecting it to the power source. 
3. Let the router remain unplugged for up to 10 minutes before you switch it back on for retrial. 
4. Switch the router back on and try to connect to see if it works this time.
5. If it still doesn't work, repeat the process and reset the Toshiba TV, too, so you start afresh on both ends. 
6. Try and see how it responds to that. If it remains unconnected, consider physical factors like proximity of the router to the Toshiba TV. If they are far apart, consider rearranging your layout and putting them closer together. 
If you have tried all this, you should have a strong connection by now. If not, let's see what other option you can consider. 
Restart Toshiba Fire TV
Sometimes electronics need to be restarted after a software update/or some other reason. Let's try this proven technique to see if it's what your Toshiba Fire TV needs to start behaving well. You may notice that your TV connects to a Wi-Fi network but not drawing internet despite a strong internet signal. What do you do in that case?
1. Switch off your Toshiba Fire TV.
2. Allow the TV to cool for 2 to 5 minutes, then switch it back on.
3. Try to reconnect it to the internet by going to "Settings" and selecting "Network."
4. However, it may connect automatically if the Toshiba TV's Wi-Fi is on because of the "Connect Automatically" feature that comes with it. 
5. If you don't want it to connect automatically for this round, factory reset the TV by following the first method's instructions. 
6. Alternatively, forget the password of that network and reconnect anew. 
Update the Fire TV Software
Go to Settings and check whether your software is up to date and see when is the last date your software was updated. Click on update and see if you have any updates.
Click on Settings – Device and Software – About – Check for updates. 
See when was your tv last updated.
Last Option: Reset the Toshiba Fire Smart TV
Note: you may need to reinstall all your apps and need to give your username and password for each app individually, which is a tedious process. 
Sometimes, the Toshiba TV needs reboot. You can switch off your TV and let it rest. To reset your Toshiba Fire, long-press the power button for 7 seconds and try to switch it back on to see if it works. You may also opt for the more efficient technique of factory resetting your Toshiba Fire Smart TV, so you set up the Wi-Fi in it afresh. 
1. To perform a factory reset, switch on your TV and press the "Home" button to take you to the menu.
2. Select "Settings" from the listings and proceed to "Device and Software."
3. Select "Reset to Factory Default" and restart your Toshiba Fire TV.
4. Go back to "Settings" and navigate to the "Network" option and highlight the "Network Type" option.
5. Select "Wireless Device" and identify your network's name from the available options.
6.Enter the right password for the selected network and tap "Connect" to sign in to the network. 
I hope your Wi-Fi is working on your Toshiba TV device now. 
Time to Buy New TV
The idea of buying a new TV may be the last thing you want to hear, especially when you didn't budget for one. You are probably here trying to find a solution to the Toshiba Fire TV you have to avoid incurring more costs. 
However, hear me out because this section might help you out. Perhaps it's time to buy a new TV, but the moment of denial just won't let you make the decision. Let me help you decide. How do you know it is time to buy a new TV?
Toshiba TV is constantly producing new makes and technology in their products. Therefore, their advancing technology is becoming more compatible with their latest releases despite the automatic upgrade feature.
Experts say the life of a Smart TV is anywhere between seven and eight years. If your Toshiba TV has worked that long, it has probably exhausted its life and is showcasing the last kicks of a dying horse. Therefore, start budgeting for a new one when the faulty one can still go on. By the time TV is completing such a long duration, it is completely outdated by the many models that have succeeded it. 
If your TV is still new, consider utilizing the warranty to get a replacement within the warranty period.
You Can Use Toshiba Fire TV Without Remote(Opens in a new browser tab)
Frequently Asked Question and Answers
Why doesn't my Wi-Fi connect with Fire TV?
The problem could be with the bandwidth. While other gadgets work easily over Wi-Fi, the Toshiba Fire TV may buffer or display no connectivity because the TV's content is high resolution. You might consider expanding your internet bandwidth to accommodate the high-quality Fire TV resolution. 4K technology availed by Toshiba Fire TV consumes more data hence needing a strong and steady bandwidth. To confirm that bandwidth is the source of your problems, go to the TV's settings and set a lower resolution to see if it connects to the Wi-Fi network. It will probably connect. 
How do you handle a connection problem between my Fire TV and HDMI input?
Technology is quickly advancing, and times have changed. Try your Fire TV with other devices and see whether the connection works. You will most likely realize that it works with more modern gadgets than older ones due to incompatibility issues from two eras of technology. Keep updating and upgrading to avoid such inconveniences. If nothing works, do a factory reset and try again. 
What are the possible reasons for my uncooperative Wi-Fi connection to Fire TV?
Remove any barriers standing between the TV and the router. The far proximity likely affects the collection of signals. If you have connected an Ethernet cable to the router, make sure it has as few folds as possible to reduce attenuation. For the Ethernet connection, consider using the original cable that came with the Toshiba Fire TV because it is designed to meet its specifications. If you are using a foreign cable, it could cause all the network hitches you are experiencing. Lastly, failure to update your Toshiba Fire TV when there is an available update could also trigger its network malfunction. 
Interesting Article – Can You Use Firestick on Multiple TVs(Opens in a new browser tab)
Conclusion
This article explores all the available options to revive your Toshiba Fire TV. When push comes to shove, it suggests the alternative of getting a new TV. The article is not meant to taint Toshiba TV's image; it is up to the buyers to decide what they want based on their experience. You have probably learnt practical solutions for many other problems you were experiencing with the TV.
Perhaps your TV had more challenges than just the Wi-Fi connectivity. The troubleshooting ideas offer universal solutions to most of the technical issues of Toshiba Fire TV and all other brands. If you found this article useful, I am glad to have helped. If you have alternative working techniques, feel free to share. 
Do you have questions not covered in the FAQ section? Is your Toshiba Fire TV working as it should now? Which one of the troubleshooting techniques worked best for you?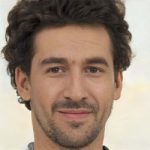 Sam has been a Smart Things expert for years and the author of DIY SmartThings. Recently he's really more into Nest smart devices and has a lot of experience with all sorts of projects from converting a regular Home to completely a smart home with the background degree in Electronics.