Fire TV is one of the popular tv sticks that's used by huge number of users and it is also inbuilt in some of the televisions like Toshiba and Insignia
To answer your question, Yes! You can use a Toshiba Fire TV without a remote. Try any one of the following options with your tv.
Option 1: Install the Amazon Fire TV app on your smartphone. This is free and the best option.
Option 2: Buy an Insignia Fire TV remote. That works perfectly with a Toshiba Fire Tv too. (Toshiba is currently not selling a replacement for the original remote that came with your TV)
Option 3: Buy a new Amazon Fire TV Stick. Just plug it into a free HDMI port of your Toshiba Fire TV. Amazon Fire TV stick comes with a bundled remote. However, there are multiple drawbacks buying new firestick. you shall have to select that particular HDMI port as input to enjoy content through this new stick. It's because, on Power On, your Toshiba Fire TV sometimes will not switch to this port automatically and instead will show the Toshiba Fire TV home screen by default which is biggest drawback.
Interesting Article – Top Smart TVs in the World
How to Install the Firestick TV App in Your Mobile
Step 1: Open Google Play Store or Apple App Store on your smartphone.
Step 2: Search for the Amazon Fire Tv app.
Step 3: Click Download or Get to download the Amazon Fire TV app. The app needs to run on mobiles running Android OS 4.0.3 or newer/ and iOS 7.0 or newer.
Step 4: Once the download is complete, click Open to launch the app.
Step 5: Select the on-screen instructions to use the app to control your Fire TV.
Read More – Can firestick be used without any tv
Toshiba Fire TV Setup Without Remote
Step 1: Launch the Fire TV app on your mobile. Switch on wi-fi.
Step 2: Connect your smartphone to the same wi-fi network with which your TV is connected
Step 3: Sign in to the app by entering your Amazon account login credential (email/ph no. and password). 
Step 4: If you do not have an existing Amazon account, sign up for it by keying in your name, email id and a nominated password (times 2). After successful log-in to your Amazon account, the TV will display a 4-digit code. You will have to enter the code in mobile to pair it with the fire stick hardware.
Step 5: The mobile screen will show Searching for Fire TV devices. Ensure this device is signed-in to the same Amazon account as your Fire TV or Stick.
Step 6: Click the New Device. It will detect the fire tv stick connected to an HDMI port or the device in-built in the Fire TV. It will display some onscreen buttons. It will ask you to press the Home button and the 'Play/Pause' button afterwards. 
Our Recommendation
Toshiba or Amazon not selling the compatible remote for Toshiba Fire TV, the only and best option is to Buy Insignia remote and pair with Toshiba TV. Using mobile apps is not comfortable and flexible. 
Touchscreen mobile phones are not all that convenient when it comes to using virtual on-screen buttons instead of physical buttons as seen on remote controls. This is why many people, especially seniors, find them not easy to control a television.
A Fire TV remote it's far too much sleek and ergonomic to handle than any smartphone of standard size. One has to keep the Bluetooth on to enable the mobile to communicate with the TV. This put an additional load on the phone battery and drains it faster. Whereas the physical remote works on two dry cells and hence there is no additional draining of the phone battery.
One has to disable "Auto screen off" in the mobile to prevent it from going to sleep mode while watching TV. Otherwise, you will have to wake up your phone repeatedly just to use it as the TV remote. Also if your TV was bought post-2002 then it should be CEC (Consumer Electronics Control?) compliant. Then you can buy a CEC compliant remote to control the firestick device of your TV
Time to Buy New TV
You may consider buying a new TV once you lose the remote or already got too much bored with the same model. Since modern-day large screen sleek TVs also serve as a nice changeable photo frame, they positively enhance the decor and glamour of your living room.
Hence for a facelift of your living room, you definitely can consider upgrading your existing TV. If your current TV is a full HD one, you may consider buying a 4k TV. If the screen size of your current TV is smaller, you may consider buying a 55 or 65 inch TV depending upon the size of your living room and of course, budget. TV technology is evolving at an appreciable pace.
Better and smarter LED or AMOLED panels are being released regularly. On the audio front, you now may go for a TV that comes with Dolby Vision or HDR tech in-built. If you have brand loyalty, just upgrade to a higher model. For this, you often get an exchange offer for your old set.
A TV from the stable of Samsung, with a projector screen like foldable panel, is scheduled to hit the market soon. All these plethora's of options are there to consider once you decide to bid your current TV good-bye. So give it a serious thought today!
Read More – Can you use firestick on roku tv
Frequently Asked Question and Answers
Here are some important tips on how to use the Amazon Fire TV app on your phone or your replacement remote:
 How to navigate through different menu options?
You have the 5-way scroll button on-screen. Four directional arrows for left, right, up and downward movement of the cursor. The central circular button is for 'select'.
How to reach the Home Screen?
 Press the Home button ( the house icon at the bottom of the mobile screen)
How to save a wi-fi password for your Fire TV?
 After language selection, the app will ask whether you want to save the wi-fi password. If you do that, you will not have to key in the password every time you log-in to your amazon account.
Do I need to have an Amazon account to access shows?
Yes. Definitely. But don't worry. It's free and you get a 30-days free trial of Amazon Prime if you are streaming movies home through an Amazon subscription.
What if my TV doesn't have an HDMI port?
You will need to buy an RCA to HDMI converter to use your fire stick.
Do I need to remain connected to the internet all along with my viewing of Fire TV content?
 Yes. It's the internet that enables you to set up a local access network among your Fire TV device, the router and your smartphone. All need to be connected to this LAN via wi-fi.
How do I set up my Fire TV replacement remote for the first time?
You will need to switch on the Fire TV or the Fire Stick and keep the Select and Home button pressed together at least for 30 seconds. This will connect your new remote with your Fire TV.
How can I keep sensitive OTT content away from my minor child?
There is the option for opting in or out of Parental Control in your Fire TV software. With the use of a PIN, you can keep your child away from viewing adult content or ordering video on demand.
My Fire TV functionalities are not working.
Reboot your Fire TV or stick hardware. It cleans up the temporary files stored in the device give starting afresh a try. Workflow for this will be Settings> My Fire TV> Restart.
When I turn on my Fire TV it shows a blank screen.
Troubleshooting checklist: a) You are using the cables supplied with your firestick device. b) Check the tightness of the HDMI jack on the firestick device c) Replace the HDMI cable if damaged d) restart Fire TV.
 Whenever I watch a video, my Fire TV keeps on buffering.
 Try out the following: Settings> Preferences> Data Monitoring> Off.
Conclusion
Now, what we gather from all the discussions above is that Fire TV hardware does give you a single-window gateway to a plethora of OTT content either being housed inside your TV or connected to its HDMI port.
You can buy an Insignia replacement remote for your Fire TV online or you can simply do away with a remote and use the Amazon Fire TV app in your smartphone to use the latter as a remote controller for the TV.
Finally, if you can buy a new TV set after the loss of the remote that brings a refreshing change to your living room. CEC compliant remote is another option too.
Did you find what you were looking for in this article?
Did we resolve your issue or do you still have some questions? You may ask us in the comments below. This will also be helpful to the other readers.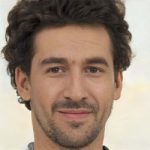 Sam has been a Smart Things expert for years and the author of DIY SmartThings. Recently he's really more into Nest smart devices and has a lot of experience with all sorts of projects from converting a regular Home to completely a smart home with the background degree in Electronics.