Starz is a subscription cable and streaming network in the United States that broadcasts Lionsgate's film collection and original content. You can easily unsubscribe Starz from different platforms by accessing the setting menu and selecting "Cancel My Subscription."
We live in the era of online entertainment and media platforms. From Netflix to Starz, users have access to everything online. Starz currently has a total of 26.5 million customers worldwide and in the United States as of last year. However, there may be times and situations when you might want to cancel your Starz subscription. Whatever electronic device you are using, you need to find the setting menu, access the subscription tab, and find the "cancellation" option. That's all. 
Is It Worth Unsubscribing Starz?
No, it's not. There are times when you can enjoy Starz for affordable prices with some service providers. Therefore, you will not feel the need to unsubscribe from Starz since it offers some of the best shows out there in the industry. You can get access to popular shows, movies, and Starz exclusive originals. 
In the 1990s, Starz began as a small broadcast network. It ultimately evolved into the immensely successful Starz network that we all know and love today. Starz presently has 17 premium channels, a streaming platform, and a companion app, with over 7,500 episodes and movies.
Starz has also created successful programs, most notably Outlander, which is based on the same-named books. Starz is regularly touted as an add-on to almost any cable package. It is, however, also available as a stand-alone service. Plus, at around $10 per month, it's a reasonably priced alternative.
You can also get Starz for more affordable prices with some providers. Therefore, it doesn't make sense to unsubscribe Starz that offers over 7000 options at your fingertips.
How To Unsubscribe Starz with Amazon Prime or Fire Stick?
The process for unsubscribing Starz with Amazon devices might be a little tricky for some people. It is hidden from the general view, and you have to find it in the digital content options. Here's a brief breakdown on how to unsubscribe Starz with Amazon Prime or Fire Stick:
Firstly, you will need to access "Accounts and Lists" on an Amazon device.
Then, you will find the "Your Account" option.
Then, you will see an option for "Digital Devices and Content" in the account tab.
The "Digital Devices and Content" will offer several clickable options. Choose the one that says "Apps and More."
This will open a new page for you. You will see several menus and clickable options on the left-hand side. Click on "Manage" or "Manage Accounts" on the left menu. It will open a sub-menu. Find the tab that says "Your Subscriptions" and click it. It will open yet another sub-menu with your active subscriptions. Find Starz and click it.
You will see a new page with different buttons on it. Click on the "Actions" button and find the option that says "Cancel my Subscription." That's it.
Read Also – Is Starz Free with Amazon Prime?
How To Unsubscribe Starz with Hulu?
There are multiple ways to unsubscribe Starz with Hulu. You can do it with your computer or mobile browser. However, the underlying core process remains the same. Therefore, we will list a generic method to unsubscribe Starz with Hulu that works on all devices regardless.
Access the main account page. If you are logged onto a smart TV, you can press the home button to access the main account page settings.
Find "My Subscriptions" on this setting menu.
My Subscriptions will take you to a new page or open a sub-menu with your active subscriptions, depending upon your chosen electronic gadget.
On this page, you will see the "Manage Subscription" option. Click on that.
It will give you several options, such as cancel, upgrade, etc., based on the platform.
Click on "Cancel" and move forward. You will finally get the option to submit a summary or reason behind the cancellation. Once you fill out the details, you will be done with the cancellation process.
How To Unsubscribe Starz on Roku?
Starz is a subscription broadcasting company that you can watch on a streaming device like Roku in high resolution. Although it isn't as well-known as HBO, it nonetheless has a large selection of high-quality films and television episodes that you may want to see on the giant screen.
If you wish to cancel your Starz subscription, you must first unsubscribe from Starz in order to cancel it and delete it from your Roku player. Let's have a look.
Your digital Roku account is the most convenient approach for managing your subscriptions. You can see a summarized and categorized list of all your subscriptions, as well as their costs and billing information, right here. Furthermore, this is the most dependable approach to stay up to date with all of your account's subscriptions. Here are the topmost steps to unsubscribe Starz: 
Using your smartphone or tablet, or PC, open your selected internet browser.
Go to the Roku channel.
Enter your login information and sign in.
Hover over the "Welcome (your name)" tab in the top-right corner of the screen with your mouse.
Select "Manage your subscriptions" from the drop-down menu. On the next page, you'll see a summary of your memberships.
On the list, look for the "Starz" emblem.
To unsubscribe, go to the right and click the "Unsubscribe" button. This action will result in the cancellation of your membership.
How To Unsubscribe Starz on Apple TV?
Apple has been liberal with its complimentary promo codes for subscription channels and platforms, offering year-long free trials with the acquisition of additional hardware during the epidemic. 
Nevertheless, those trials are drawing to a close, and many more consumers will be forced to either pay for original TV episodes and films or cancel their membership if they do not choose to continue. Here are the topmost steps to cancel a Starz subscription on your Apple TV:
Open the Settings app on your phone.
Go to the iTunes Store and the App Store.
Select your Apple ID by tapping it.
Select View Apple ID from the menu.
Tap OK after logging into the system for your Apple ID.
Tap Manage under the Subscriptions tab.
Select a subscription service.
Turn off the switch for Automated Renewal.
That's all.
Read Also – Starz on Apple TV
How To Cancel Starz on YouTube TV?
You can quickly add newer networks to your YouTube TV in a few clicks. However, the process of removing such networks is also a simple one. So, you can add and remove Starz subscription from your YouTube TV in a few simple steps as listed below:
Firstly, you will need to access YouTube TV on your favorite web browser.
Then, you can hover over your profile picture. It will show a drop-down menu.
You can select Settings from the drop-down menu. Now, select Membership.
You will see a list of added networks and memberships on this page. You should also see Starz subscription on this page.
Click the blue checkmark right next to Starz subscription.
YouTube TV will ask you for confirmation. Once you confirm it, it will cancel your Starz subscription automatically.
That's it.
Frequently Asked Question and Answers (FAQs)
Is Starz worth my money?
Starz has had a specialized streaming video service with a collection that stretches outside the cable network's reach for a long time. Starz stands out from the crowd because of its large film library. Furthermore, its creative content portfolio easily outperforms that of the competition's best. On mobile, Starz allows for offline downloading and up to four simultaneous streaming per account. Support for 4K streaming will be added in the future. So, yeah, Starz is a deserving recipient of your money.
Can you easily cancel Starz subscriptions on different platforms?
Yes, you can easily cancel Starz subscriptions in a few steps. The option is usually accessible under the main setting menu. You can also find "Manage Subscriptions" on most platforms that will let you cancel your subscriptions.
What does Starz offer?
Starz offers unlimited access to 800 movies and 7,000 episodes. Similarly, it costs $8.99 per month. So, Starz is an excellent option for you if you want top-notch, original films and more without paying a fortune.
The Take-Away
If you subscribed for Starz through your cable operator, you must contact them and inform them that you no longer wish to use the service. They will be able to assist you in having it removed from your service. We've also included a list of alternative ways to easily cancel your Starz membership from your media players and accounts.
Do you finally understand how to unsubscribe from Starz from different platforms? It is a simple process. However, it is not worth it. If you wish for more details, our experts can easily offer more pointers. Leave us a comment below.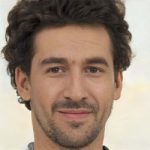 Sam has been a Smart Things expert for years and the author of DIY SmartThings. Recently he's really more into Nest smart devices and has a lot of experience with all sorts of projects from converting a regular Home to completely a smart home with the background degree in Electronics.